Ticks Make History
Rocky Mountain wood ticks, or dermacentor andersoni, carry many diseases including Rocky Mountain spotted fever (RMSF), which can be fatal. Research on the cause, prevention, and treatment of tick-borne diseases began about 1900 at what is now the NIAID's Rocky Mountain Laboratory (RML). Drs. Roscoe Spencer and Ralph Parker developed the first vaccine for RMSF by 1921.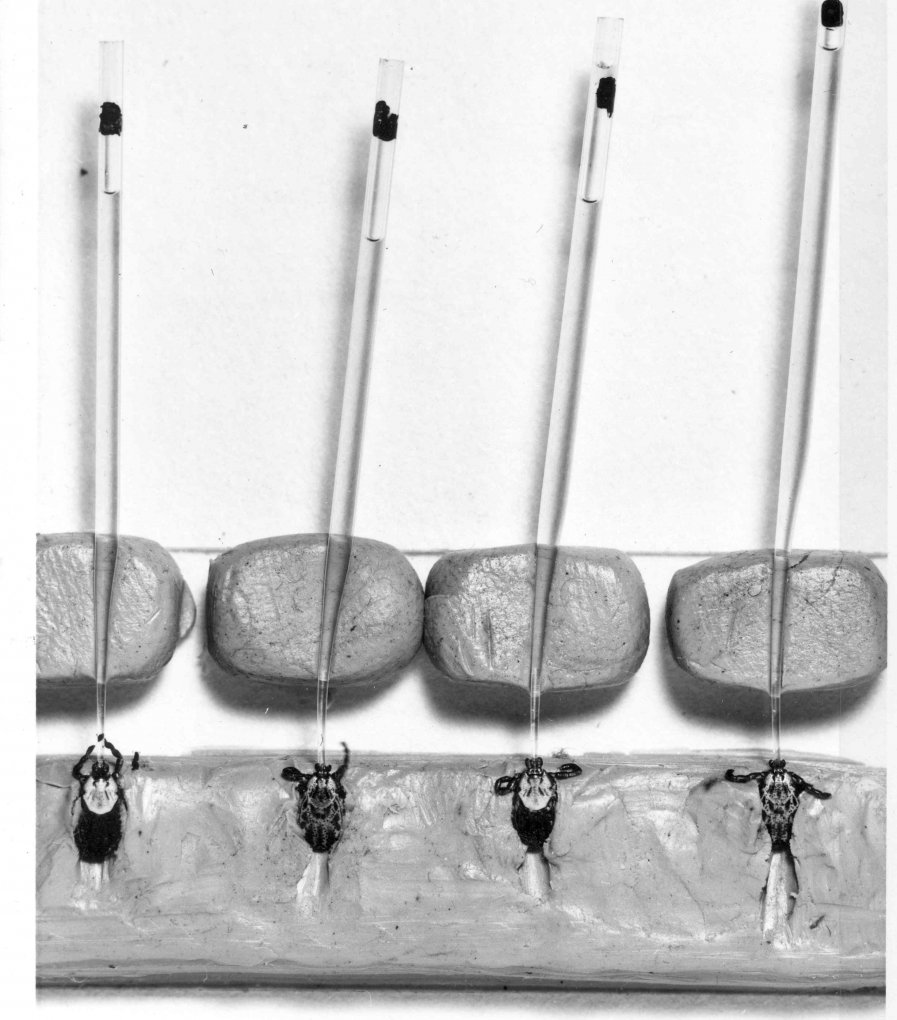 These ticks were part of the on-going research at RML. Here they are shown ingesting bacteria or virus-infected fluid through capillary tubes. The live ticks are restrained in a clay-like medium with capillary tubes inserted in their mouths.
Find out more about ticks, the diseases they carry, and the history of the RML.
---
Related Blog Posts
This page was last updated on Wednesday, July 5, 2023