Real-Time MRI Upgrades Heart Surgery
Using real-time MRI, Dr. Keith Horvath's group at the NIH's National Heart, Lung, and Blood Institute (NHLBI) can precisely implant a replacement porcine heart valve using a collapsible stent more safely and quickly than with standard techniques.
"The reason for using [real-time] MRI is three-fold," Dr. Horvath explains. "It provides visualization that would be impossible through the small incision that is made. It allows the procedure to be done without stopping the heart or using a heart-lung machine. It allows us the ability to perform diagnostic tests immediately after treatment and provides more information on the success of the procedure than is currently available in the typical open heart surgery case."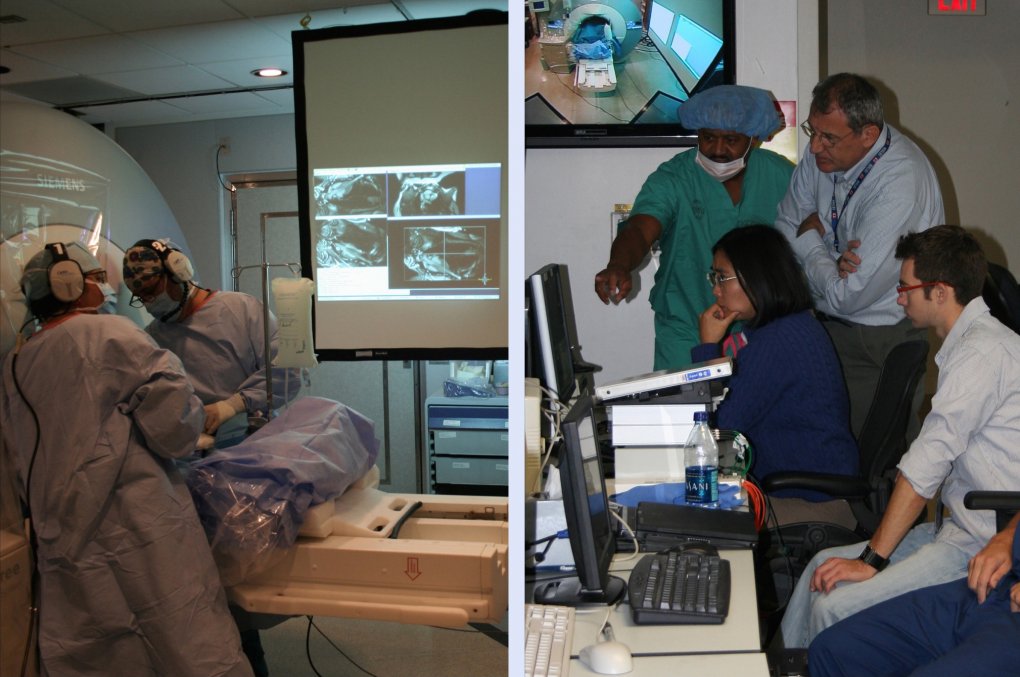 In the video below, hear directly from Dr. Horvath about heart valve research advances at the NHLBI:
---
Related Blog Posts
This page was last updated on Tuesday, May 23, 2023