NIH Heart Surgery Artifacts – Aortic Valve Bypass Assembly
Sometimes as a museum curator, I come across a box in the collection with a vague marking and full of bits and pieces of … something. One of the coolest things is finding out what that something was and who created it.
The photo below shows pieces from the NIH lab of Dr. Stanley Sarnoff (NHLBI), dating from 1954-1962. Sarnoff developed the apicoaortic conduit (AAC) surgery, now called the aortic valve bypass (AVB), to relieve symptoms of left ventricle obstruction in the heart. He began practicing the experiment on dogs, one of whom lived with his family for many years after the operation. These pieces are almost complete assemblies, including a modified Hufnagel valve, used during the procedure.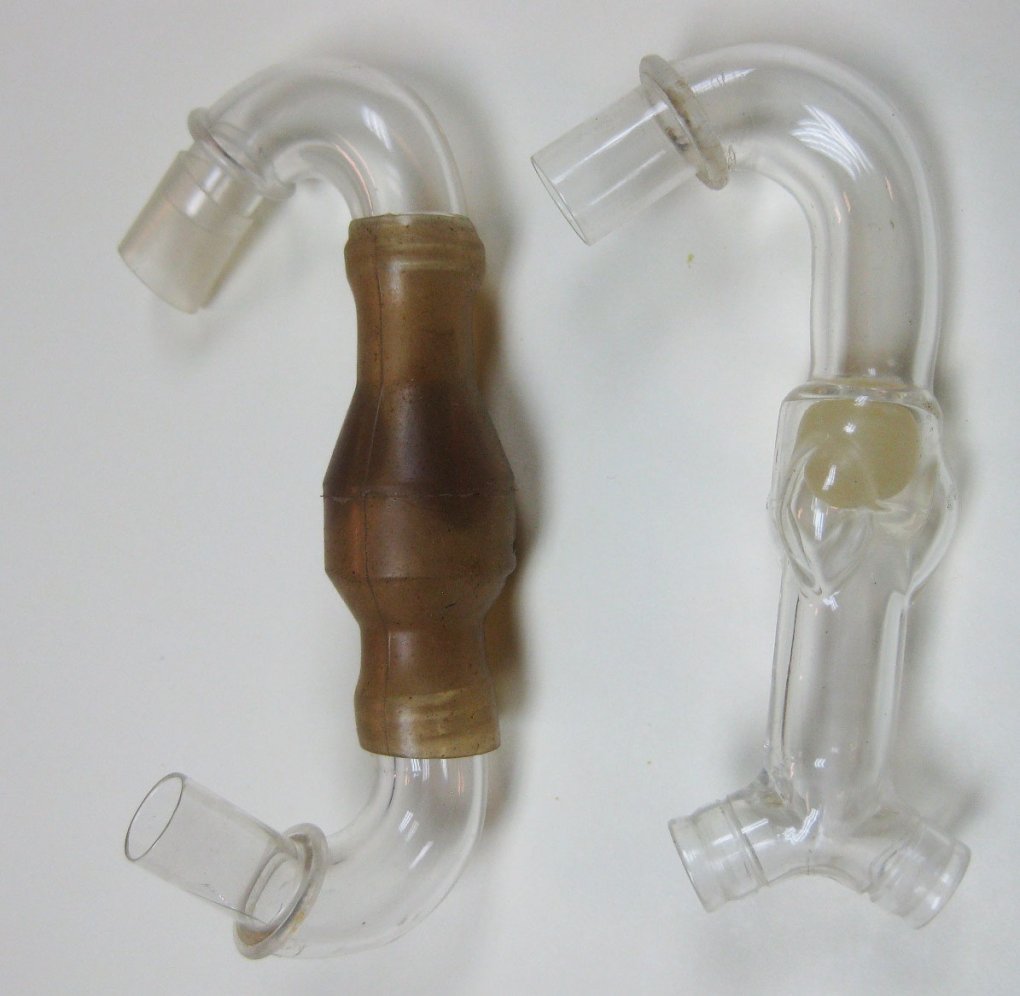 Dr. Sarnoff (1918-1990) contributed greatly to our knowledge and understanding of those factors that control the work and the energy requirement of the heart. For example, he confirmed Starling's Law of the Heart: the strength of cardiac contraction becomes greater with increasing length or stretch of heart muscle fibers prior to contraction.
An inventor as well as a physician, he received more than 40 patents for inventions like the "auto-injector," which is the technology used in the Epi-pen and self-administered treatment with antidotes to chemical warfare. Sarnoff also invented an EEG transmitter that worked over the telephone.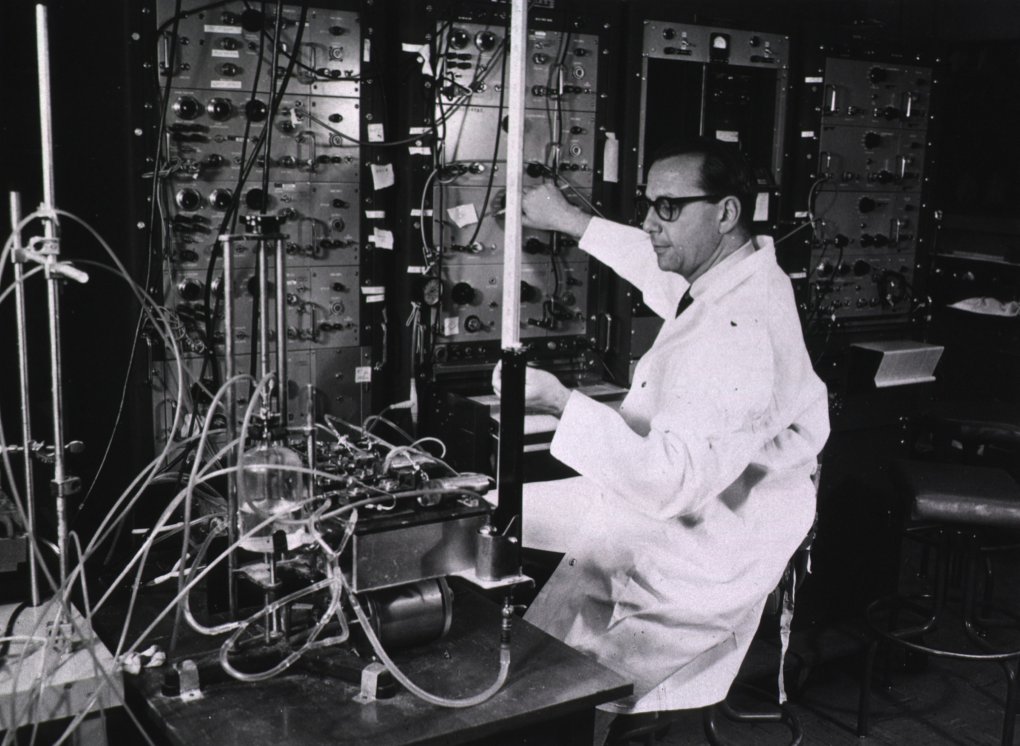 Read more about Dr. Sarnoff's research in the November 6, 1962 issue of The NIH Record.
---
Tags:
NIH museum
,
history
,
Stanley Sarnoff
,
apicoaortic conduit surgery
,
surgery
,
Aortic Valve Bypass
,
heart
,
Hufnagel valve
,
energy
,
Starling's Law of the Heart
,
cardiac
,
inventions
,
patents
,
auto-injector
,
EEG
Related Blog Posts
This page was last updated on Tuesday, May 23, 2023