NIH Nurses Play Critical Roles in Cancer and Ebola Discovery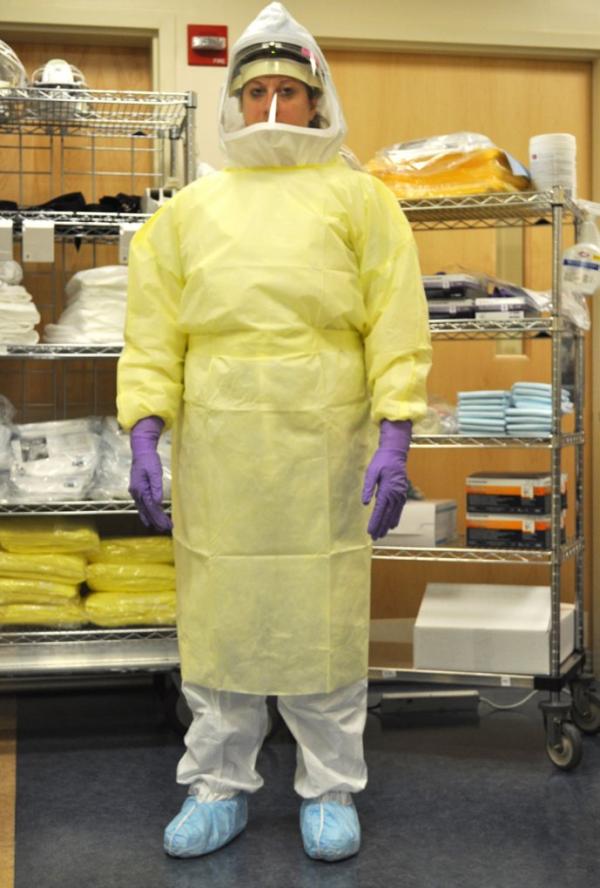 People dealing with cancer find themselves in a very vulnerable state. Finding the focus and strength to physically recover can take a devastating emotional and spiritual toll, and patients are looking for far more than treatment. They are looking for knowledgeable professionals who can navigate complex clinical journeys while providing tremendous levels of care and compassion. As the Greek poet Homer said, "The charity that is a trifle to us can be precious to others."
Nurses serving at the NIH Clinical Center, a 240-bed research hospital supporting hundreds of active studies, are experts in delivering care and compassion while also following research protocols. They support the implementation of studies from across the IRP by both educating patients and disseminating research findings. Current ongoing investigations range from a comparative pain analysis associated with different liver biopsy methods to looking for ways to improve the quality of life for patients with neuromuscular diseases.
In 2007, the NIH Clinical Center (CC) established two research nursing roles that are critical to the success of the many studies undertaken at the CC. Clinical Research Nurses (CRN) are staff nurses who focus on caring for research participants, while also providing support for studies in a clinical delivery setting. Research Nurse Coordinators (RCN) are responsible for managing research studies and enormous amounts of data collection. They are in charge of recruiting and enrolling participants, maintaining study consistency, and overseeing regulatory adherence.
Recently, CRNs demonstrated their unique expertise when they were called upon to care for a patient who had contracted the deadly Ebola virus while working abroad. Nurses working at the Clinical Center's Special Clinical Studies Unit (SCSU) described a number of unique challenges, not least the fact that it takes 10 minutes just to put appropriate protective equipment on before going in to see a patient. Because of the SCSU's mission, these nurses were well prepared to handle this level of infectious disease, and their skills were critical in the recovery of Nina Pham, a Texas nurse who was exposed to Ebola late last year.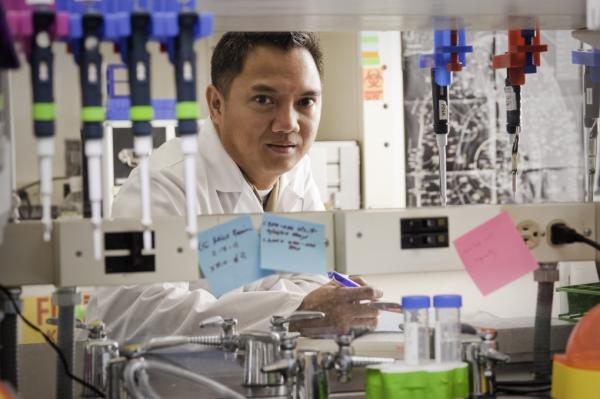 Dr. Leorey Saligan is another type of nurse: a nurse practitioner and scientist currently studying the causes of fatigue after cancer treatments. His research focus came about from his interactions with cancer patients who constantly struggle with tiredness. Saligan and his team devised a study that could gather fatigue metrics—both objective and subjective—without interrupting care delivery. He hopes to find a solution to fatigue that will allow patients to continue with their much-needed treatments.
Like the many other research nurses within the IRP, Saligan continues to look for ways to improve patient outcomes through his unique ability to provide the highest quality care while continuing to push the boundaries of scientific discovery. Learn more about nursing at the NIH Clinical Center and the National Institute of Nursing Research (NINR).
---
Related Blog Posts
This page was last updated on Wednesday, July 5, 2023