A Graduate Student's Journey in the NIH IRP
As a recently graduated student at the NIH, in partnership with University of North Carolina at Chapel Hill, I felt so privileged to be a member of this amazing community of scientists, and I want to create awareness that there are opportunities for graduate students to do research in the NIH Intramural Research Program (IRP). The NIH IRP provides training to scientists at every level of experience.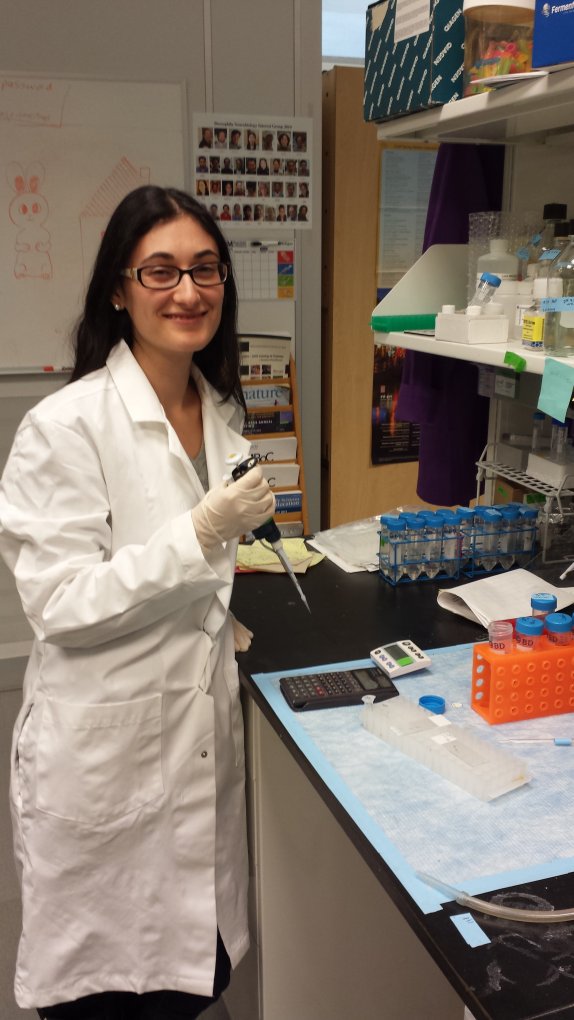 For people looking to enter graduate school, NIH offers the Graduate Partnerships Program (GPP), in which NIH partners with many universities around the country. There are currently over 400 GPP students training in the IRP, within nearly all of the Institutes and Centers at the NIH. Students in this program take courses and defend their dissertations at their respective universities and can perform research within an intramural NIH laboratory. It's an amazing opportunity to forge relationships with scientists across campuses, create collaborations, and access resources at both institutions.
I came to the NIH GPP program for all of these great opportunities, and I found much more: an active and friendly graduate student community, unparalleled resources for career exploration, and extremely supportive and helpful administrators.
In the Edward Giniger lab, we aim to understand how the nervous system is "wired" and what happens in neurodegenerative disease when those connections are severely disrupted. We study the molecular signaling pathways that transduce extracellular signals into cytoskeletal remodeling, which ultimately produce changes in the neuron's shape and motility. Our animal model is the fruit fly, Drosophila melanogaster. My time in the lab has taught me many different types of lab skills. I've had many experiences in writing and presenting my work. Even more importantly, however, working in the lab here in the IRP and pursuing a graduate degree has been a transformative experience. It showed me who I am as a scientist and as a person and how I can continue to improve and grow.
As I recently graduated with a master's degree in neurobiology, I have been learning about different careers at and away from the bench. My next step is a good time to reflect on what I value most in my workplace, what kind of people I want to surround myself with, and what changes I want to see in the world. Any transition is scary, but it is also exciting to know that there are so many different and interesting paths I can take in the world of science, education and related fields.
My purpose for blogging here is to share some of the things I have learned in graduate school, about both science and some of the life and lessons from a beginning scientist. I also want to share my passion for the NIH, which I believe does so much good in the world and is a great place to work. For example, NIH provides opportunities for young students from disadvantaged backgrounds to learn about science and research, receive mentoring from scientists, and learn about educational and career resources that exist out there—all experiences that will shape their futures in positive ways. I look forward to exploring different topics, and I hope you enjoy reading my thoughts and sharing any feedback.
---
Related Blog Posts
This page was last updated on Wednesday, July 5, 2023