Celebrating 10 Years of CAR T-cell Therapy at NIH
Reflecting on a Landmark Treatment Program for Childhood Leukemia
Avery was a pioneer. On July 13, 2012—his 13th birthday—he became the first pediatric patient to be treated with CAR T-cell therapy at NIH. He had acute lymphocytic leukemia (ALL), the most common form of childhood cancer. Standard treatments—immunotherapy, chemotherapy, and bone-marrow transplant—had failed him. Desperate to save their son, his parents brought Avery to NIH's Clinical Center (CC) where scientists from the National Cancer Institute's (NCI's) Pediatric Oncology Branch (POB) tried the then-experimental therapy that involved re-engineering his T cells to attack his cancer. Although Avery is no longer with us, his legacy lives on through the success of POB's CAR T-cell program that has represented hope for so many families over the past decade.
CAR T-cell therapy works by extracting T cells (infection-fighting white blood cells) from a patient via an apheresis machine, which collects blood, removes the T cells, and then sends the blood back to the patient. Scientists then genetically modify the T cells to produce chimeric antigen receptors (CARs) that can recognize and bind to specific proteins, or antigens, on the surface of cancer cells. Millions of CAR T cells are grown and infused back into the patient to seek out and destroy blood cancers such as leukemia, lymphoma, and multiple myeloma.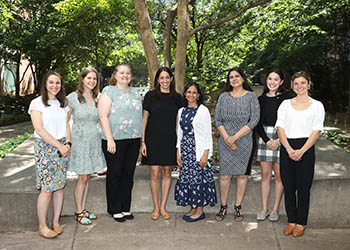 Lasker Clinical Research Scholar Nirali Shah heads POB's Hematologic Malignancies Section and leads today's CAR T-cell program. When she was a clinical fellow, she was part of the program's founding team of clinicians 10 years ago that included former NIH'ers Alan Wayne, Crystal Mackall, Terry Fry, Daniel "Trey" Lee, and Kristin Baird. In those early days CD19 CAR T-cell therapy was often used in patients who were already enrolled in high-risk treatments for ALL at the CC. When standard treatments fail or a patient's disease returns, CAR T-cell therapy may help.
In 2012, few clinical sites were using the technology, but groundbreaking work at the POB would change that. CAR T-cell treatment was FDA-approved in 2017, and clinical trials around the world are now exploring and improving personalized cell-based therapies to treat a variety of cancers. The POB program has launched several new CAR T-cell clinical trials, and the therapy is being further developed to treat other types of rare hematological malignancies.
The program traces its roots back to 2010, when a clinical trial led by NCI Senior Investigator Steven Rosenberg and Oncology Fellow (now Senior Investigator) James Kochenderfer was the first to successfully treat lymphoma with CD19 CAR T cells in an adult (Blood 116:4099–4102, 2010). Rosenberg approached Alan Wayne at the POB about expanding the therapy to treat childhood cancers and a new pediatric-specific protocol was subsequently developed.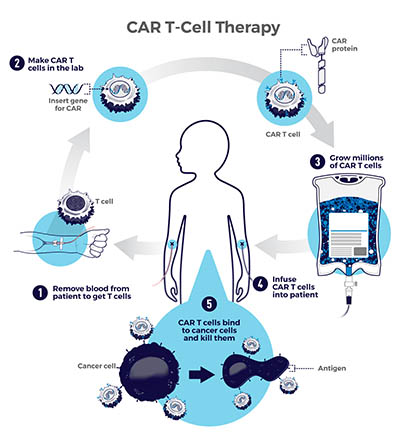 Hundreds of children and young adults with leukemia have been treated by the POB's CAR T-cell program at the CC. A long-term follow-up study of 50 patients with relapsed or refractory ALL who were treated with CD19 CAR T-cell therapy found that 62% of those patients had a complete remission of the disease (J Clin Oncol 39:1650–1659, 2021). At the CC today, there are half a dozen patients who have either just received the therapy or are being evaluated for enrollment.
Drawing on insight from the past 10 years, the POB is also improving the treatment protocol by addressing complications such as cytokine-release syndrome, a life-threatening inflammatory reaction that can arise after infusion with CAR T cells and cause injury to multiple organs. Prompt organ-specific treatment is essential and the CC's intensive care unit clinicians have become an obligatory part of delivering the potentially life-saving therapy.
Targeting CD19 does not always work, however. Ongoing clinical trials are exploring how CAR T cells can bind to other tumor markers expressed by ALL such as CD22 and be used to treat other types of cancers such as acute myeloid leukemia, another form of childhood leukemia. The technology is also being optimized to treat osteosarcomas, neuroblastomas, and other solid tumors in children.
Today's POB CAR-T cell program continues to evolve and add to its expert team of clinicians. It's been "a bench-to-bedside journey," said Shah, adding that we now know many of the important factors that influence CAR T-cell response and efficacy that were not known 10 years ago. "There is still a long way to go, and we must continue to push forward to make these therapies better, safer, and easier to access."
---
To watch a special symposium broadcast on July 13, 2022, celebrating the 10-year anniversary of the first patient infused with CD19 CAR T cells in POB and highlighting key research advancements and milestones in immunotherapy, go to https://videocast.nih.gov/watch=45765.
---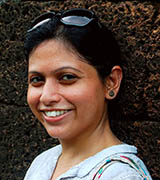 Anindita Ray, a postdoctoral visiting fellow in the National Institute of Neurological Disorders and Stroke, is studying the genomics of Lewy body dementia and other dementia-related disorders. In her spare time, she enjoys reading, hiking, and discovering murals in Washington, D.C. She also writes for the "I am Intramural blog."
This page was last updated on Monday, September 19, 2022