The Training Page
From the Fellows Committee
Beyond the Bench: Translational, Clinical, and Market Research Training Opportunities at NIH
Gone are the days when being a scientist always meant doing benchwork day in and day out. Here at NIH, trainees are part of an extensive workforce dedicated to public service, following NIH's primary motto, "Turning discovery into health." Not only do trainees contribute by doing basic research, but they can learn how to contribute in other ways by taking courses in translational, clinical, and market research.
Translational Research Training
As one of the most prominent opportunities in translational research training, the National Cancer Institute's (NCI's) Translational Research in Clinical Oncology (TRACO) course is designed for NIH staff and trainees who want to learn about cancer biology and the different forms of cancer therapy. "Participants have an unprecedented opportunity to learn new information, glimpse into the future developments of translational research in clinical oncology, and meet leaders in cancer research," said Terry Moody, a faculty member of the TRACO course.
If you are a doctoral graduate student or an early-career investigator, you are eligible to take the NIH Summer Course in Clinical and Translational Research, an intensive introductory course offered by the NIH Office of Clinical Research. The course includes lectures, discussions, and small-group activities about the role of Ph.D. scientists in clinical and translational research, provides an overview and examples of how basic science and clinical observations are translated into practice, and increases awareness and access to Ph.D. role models, research resources, and potential career opportunities at NIH. It provides a foundation in study design, protocol development and implementation, scientific and ethical review of research, special topics in training and research opportunities, and medical-product development and FDA regulations.
The Office of Intramural Training and Education (OITE) offers a Translational Science Training Program (TSTP) for postdoctoral fellows and Ph.D. graduate students. TSTP is an innovative training program that, in one course, intertwines interdisciplinary scientific content, understanding of the drug-development process, professional skills development, clinical trial terminology, and career exploration.
You have probably received emails regarding the Methods: Mind the Gap webinar series, exploring research design, measurement, intervention, data analysis, and other methods of interest in prevention science. There was also a Medicine: Mind the Gap series, which explored issues in translational research, at the intersection of research and evidence-based and clinical practice; videocast recordings are still available. Both Mind the Gap series engage NIH trainees and others in thought-provoking discussions that challenge what we think we know and encourage us to think critically about our role in today's research environment.
The Demystifying Medicine course is worth considering, too, and is offered every year from January through May (past sessions are available on videocast). The course is designed to help bridge the gap between advances in biology and their application to major human diseases.
Finally, the NIH Foundation for the Advancement of Education in the Sciences (FAES) offers hundreds of courses in various fields such as technology transfer, business, and industry, including TECH 528 Preclinical Evaluation of Novel Drugs and Beyond and TECH 584 Translational Medical Product Development. These courses can help trainees gain an understanding of animal studies required to support therapeutic development and clinical studies, as well as understand the intricate process of translating basic research into innovative, market-driven products.
Clinical Research Training
The NIH Office of Clinical Research offers clinical research training for NIH staff and trainees involved or interested in clinical research. Several of these opportunities are offered separately or comprehensively provided via the Clinical Research Curriculum Certificate (CRCC). To receive a CRCC, you must complete the Introduction to the Principles and Practice of Clinical Research course, the Ethical and Regulatory Aspects of Clinical Research course, and specific modules in the Collaborative Institutional Training Initiative; and attend at least two institutional review board meetings. For a CRCC with commendation, you have the additional option of completing at least one elective—either the Principles of Clinical Pharmacology (within the past two years) or an FAES course in statistics or epidemiology (within the last five years).
The National Institute of Child Health and Human Development offers Principles of Pediatric Clinical Pharmacology and Therapeutics webinars. And the NIH Summer Course in Clinical and Translational Research includes clinical research material.
Market Research Training
The NCI Advancing Innovations through Mentorship (AIM) program, offered by the NCI Technology Transfer Center, uses experiential education to help researchers gain valuable insight on how to translate technologies from the lab into the marketplace.
"Five stars; would watch again," joked Harmen Steele, an enthusiastic 2021 AIM participant who now manages—and markets—research and therapeutic technologies from labs at the NCI and several other NIH institutes as a Technology Transfer Fellow.
FAES offers the course TECH 491 Market Assessment for Innovative Technologies in Biomedical Sciences, which delves into the financial and business aspects of the biomedical sciences. The course helps trainees learn how to assign current and future worth to a therapeutic product or other biomedical technology based on market potential, market need, and competition.
Other Training Opportunities
As you can see, NIH trainees have access to a wide variety of courses and training programs beyond the bench during their tenure here. For these and other training opportunities, you can visit NCI's Courses and Fellowships for Trainees and Fellows page, or reach out to OITE to find opportunities specific to your institute or center.
---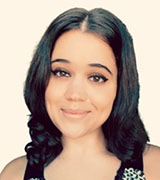 Larisa Gearhart-Serna, a postdoctoral fellow in the National Cancer Institute's Technology Transfer Center, is a member of The NIH Catalyst Editorial Board. Outside of work, she enjoys flamenco dancing, baking, annoying her pet rabbit, and finding the best spots for ice cream and/or hiking in the area.
This page was last updated on Monday, September 19, 2022