Tackling Difficult Problems in Women's Health
Highlights of the "Advancing NIH Research on the Health of Women" Conference
Historically, many medical advances have come from studies of men because women were underrepresented as biomedical researchers and in clinical trials. Study findings were extrapolated to women without taking into consideration sex differences such as in metabolism and responses to medications. Even some animals and cells used in studies were male and assumptions were made about relevance to females.
Women's health research took center stage at the "Advancing NIH Research on the Health of Women" videoconference, hosted by NIH's Office of Research on Women's Health (ORWH) and held on October 20, 2021. The conference, which featured 44 speakers, was held in response to a congressional request to address three topics: rising maternal morbidity and mortality rates; increasing rates of chronic debilitating conditions in women; and stagnant cervical cancer survival rates.
ORWH Founded Out of Advocacy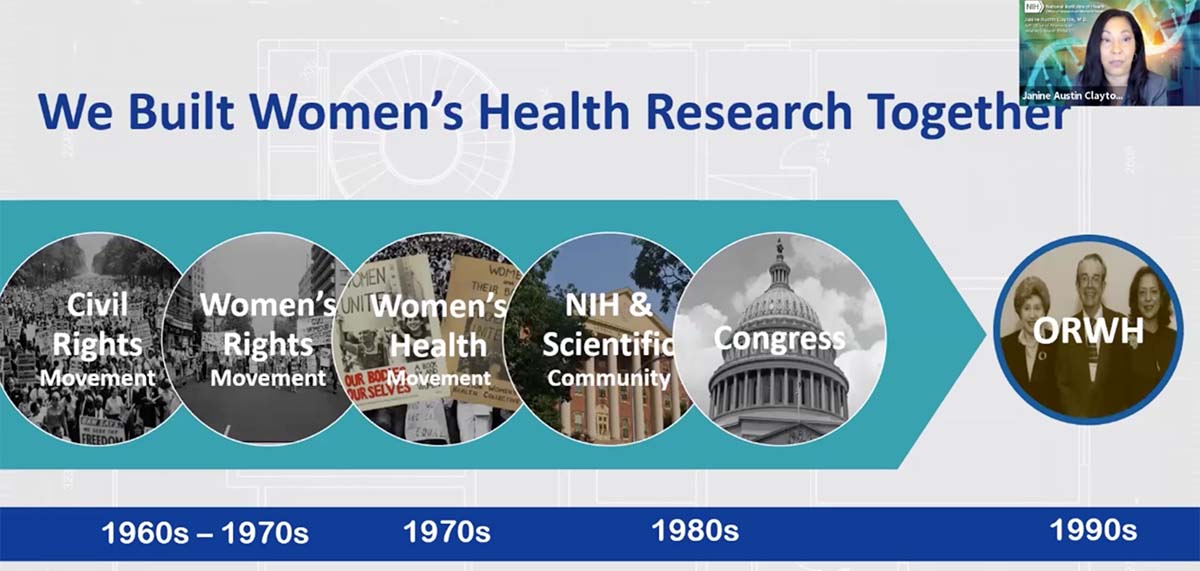 Awareness of inequities in research and health care was percolating in the 1960s as the civil rights, women's rights, and women's health movements were in full swing. In the 1980s, the scientific, policy, and advocacy communities began to respond; NIH's Ruth Kirschstein, then director of the National Institute of General Medical Sciences and later NIH principal deputy director, was appointed chair of HHS's Public Health Service Task Force on Women's Health Issues. And in 1990, legislators and NIH Acting Director William Raub established ORWH to develop a research agenda that would include more women in clinical studies. Kirschstein was appointed as acting director and Vivian Pinn took over as ORWH's first full-time director the following year and led the office through 2011.
"The Office for Research on Women's Health was founded out of advocacy from the beginning," said ORWH Director Janine Clayton. "Since then, the reach of the program has expanded dramatically" and includes ORWH-supported research, policy innovations, and career programs that have helped to expand the field and produce better science.
The ORWH led the development of sex as a biological variable (SABV) policy that went into effect at NIH in 2016. SABV policy requires scientists to factor sex into research designs, analyses, and reporting in vertebrate animal and human studies. In 2019, ORWH released the first of its Research Project Grants (RO1s) that focus on studying the intersection of sex- and gender-related variables in health and disease. And in May 2021, the topic of NIH's Fifth Annual Vivian Pinn Symposium (VPS) was "Integrating Sex and Gender Into Biomedical Research as a Path for Better Science and Innovation."
Current Policies Lack Teeth
"The current policies are making a difference, but they lack teeth," said senior sociologist at RAND Corporation Chloe Bird, a former senior advisor for ORWH and one of the speakers at the October conference as well as at the VPS held in May. At the October conference, Bird emphasized the need for more funding to test whether interdisciplinary research findings hold similarly for males and females. She pointed out that the SABV policy mainly requires a justification for how sex is or is not accounted for but does not require systematic analysis for sex and gender differences or assessments of the generalizability of findings.
"We still very much need women's health research policies that compel scientists to push against myopic scientific assumptions, algorithms, and prevailing beliefs and examine instead what has not been studied," she wrote in an email to The NIH Catalyst after the conference. "In addition, we need policies that require scoring that recognizes proposals that examine what has not been studied in women as both innovative and significant."
Following are highlights from a few of the other presentations.
Maternal Morbidity and Mortality
"Maternal morbidity" is defined as any short- or long-term health problems that result from being pregnant and giving birth; and "maternal mortality" is defined as the death of a person from complications of pregnancy or childbirth. According to the CDC, maternal mortality in the United States has increased in recent years (658 women in 2018 to 754 women in 2019). Although an estimated 50% of maternal deaths are preventable, the United States has poorer outcomes than peer countries. In addition, these outcomes are more pronounced among African American, American Indian, and Alaska Native women.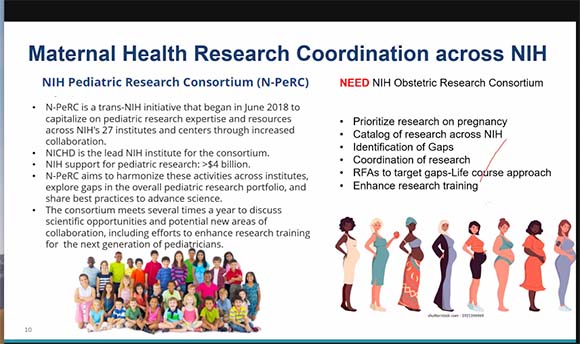 More maternal morbidity and mortality research is needed and it needs to be coordinated, said Uma Reddy, a former medical officer at the National Institute of Child Health and Human Development (NICHD) and current section chief of Maternal-Fetal Medicine at Yale School of Medicine (New Haven, Connecticut). She proposed the establishment of an NIH Obstetric Research Consortium (similar to the existing NIH Pediatric Research Consortium) that would coordinate maternal health research across NIH. She also suggested an initiative for pregnant and lactating people equivalent to the Best Pharmaceuticals for Children Act that would encourage studies to improve therapeutics products for these groups.
The maternal mortality rate in the United States "is a symptom of a society that does not value women and does not value innovative research questions," said former NICHD postdoctoral fellow Maeve Wallace, who is now the associate director of the Mary Amelia Center for Women's Health Equity Research at Tulane University (New Orleans, Louisiana). In her presentation, she advocated for a holistic life-course approach for research on maternal mortality instead of just focusing on when a woman is pregnant. She urged conference attendees to implement policies rather than simply gathering information.
Chronic Debilitating Conditions in Women
A disproportionate number of women, compared with men, are affected by chronic debilitating diseases and conditions. For example, more women than men suffer from rheumatoid arthritis, lupus, Alzheimer disease, depression, and migraines as well as from chronic conditions—such as uterine fibroids—that are unique to women. The conference presenters called for research that provides a deeper understanding of the role that sex and gender play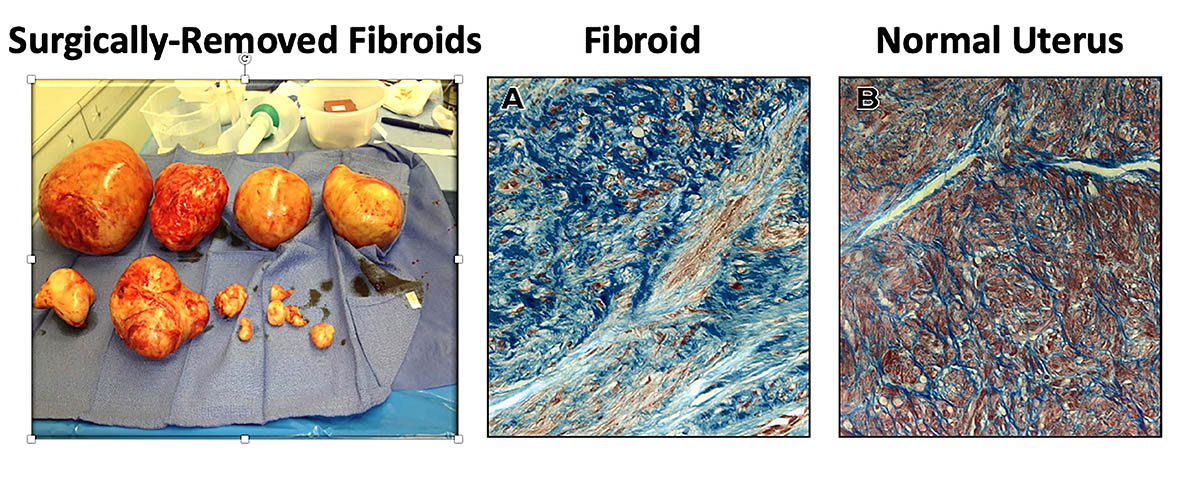 One area that demands more research is uterine disorders and diseases. The "uterus is the most disrespected organ in the body," said former NICHD postdoc William Catherino, a professor at the Uniformed Services University of the Health Sciences (Bethesda, Maryland). He explained that there's a lack of accessible and effective treatments for uterine fibroids (benign growths in the uterus that often appear during childbearing years), which are painful, cause heavy menstrual bleeding, and increase the rate of miscarriages. They affect up to 70–80% of women during their lifetime and account for 18–30% of gynecologic visits and 50% of all hysterectomy procedures. Given that these fibroids have afflicted women for more than 5,000 years, Catherino believes there ought to be more research done to expand treatment options. Most current treatments—including surgical, minimally invasive, and medications—are suboptimal. An investment in this research, he explained, would result in a decrease in deaths, disability, and suffering and improvement in quality of life, productivity, care of children, and care for the elderly.
Stagnant Cervical Cancer Survival Rates
The incidence of and mortality rates for cervical cancer have remained about the same over the past 20 years despite prevention efforts through the human papilloma virus vaccines and cancer screening. According to the National Cancer Institute's (NCI's) Surveillance, Epidemiology, and End Results Program (SEER), there were an estimated 14,480 new cases of cervical cancer in 2021 and 4,290 deaths, with a survival rate of 66.3%. The burden of disease is highest among Black women who remain 30% more likely to be diagnosed with cervical cancer and 75% more likely to die of disease compared with white women.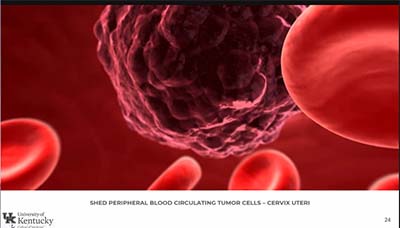 Uterine and cervical cancer treatments must be a national priority both in terms of funding and research, argued Charles Kunos, a former NCI medical officer and currently a clinical research officer at the Markey Cancer Center at the University of Kentucky (Lexington, Kentucky). Cervical cancer survival rates have been stagnant for two decades. According to SEER data, death rates have decreased minimally in the past five years from 2.7 per 100,000 women in 2001 to 2.2 per 100,000 women per year; the five-year survival rates have decreased slightly from 70.7% in 2001 to 66.3% now. He discussed the variety of treatments for cervical cancer such as twice-weekly brachytherapy (an internal radiation therapy), weekly cisplatin therapy (a concurrent chemotherapy and radiation therapy regimen), and an NCI experimental treatment (currently in clinical trials) of monthly radiopharmaceutical therapy to deliver tumor-targeted radioactive agents. He noted that pretherapy F-fluorodeoxyglucose positron-emission tomography is being evaluated as an intervention to predict disease prognosis.
The conference successfully "identified gaps and potential opportunities for the future," said Clayton in an interview with The NIH Catalyst. The federal Advisory Committee on Research on Women's Health, which advises ORWH and met the day after the conference, will make official recommendations through a report to be submitted to Congress. Recommendations may include developing a research definition for chronic diseases that would be relevant for women's health, making sure inclusion criteria for clinical studies take into consideration biological sex and gender identity, and integrating sex and gender topics into curriculums and meeting sessions.
"How we do science leads to change," said Clayton.
---
For more on the Office of Research on Women's Health, go to https://orwh.od.nih.gov. To watch a videocast of the conference, "Advancing NIH Research on the Health of Women," held on October 20, 2021, go to https://videocast.nih.gov/watch=42584. To watch a videocast of the Fifth Annual Vivian Pinn Symposium, "Integrating Sex and Gender Into Biomedical Research as a Path for Better Science and Innovation," held on May 11–12, 2021, go to https://videocast.nih.gov/watch=41820 (Day 1) and https://videocast.nih.gov/watch=41819 (Day 2).
---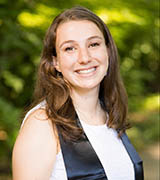 Tamar Jacobsohn is a postbaccalaureate fellow in NICHD's Contraceptive Development Program, which focuses on the development of new contraception measures for men and women. She is applying to medical school and is interested in the intersection of the women's health and mental health fields. In her spare time, she likes to hike, read novels, and enjoy a good cup of coffee.
This page was last updated on Friday, January 28, 2022