From the Deputy Director for Intramural Research
Celebrating Asian Americans and Pacific Islanders at NIH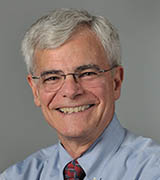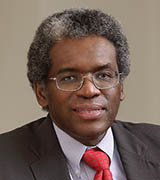 In May, we celebrate Asian American and Pacific Islander (AAPI) Heritage Month. This is a good time to reflect on how researchers from these groups have enriched the NIH Intramural Research Program (IRP). One does not need to look any further than our recent COVID-19 seminar series to see outstanding research presented by Helen Su (National Institute of Allergy and Infectious Diseases, NIAID), Peter Kwong (Vaccine Research Center), and Yogen Kanthi (National Heart, Lung, and Blood Institute). NIH Distinguished Investigator T. Jake Liang, who is chief of the Liver Diseases Branch and deputy director of Translational Research at the National Institute of Diabetes and Digestive and Kidney Diseases (NIDDK), has agreed to take on the new role of executive ssponsor and champion for the AAPI Engagement Committee. There are also our National Academy of Sciences members, Wei Yang (NIDDK), Shiv Grewal (National Cancer Institute, NCI), Sankar Adhya (NCI), and Kiyoshi Mizuuchi (NIDDK). We are all fortunate to have such incredible researchers in our midst.
As part of IRP's celebration, we will continue to co-sponsor, with the NIH Office of Equity, Diversity, and Inclusion, the annual Kuan-Teh Jeang lecture, which takes place this year on May 20, 2021, at 1:00 p.m. This year's lecturer is Peter Kwong. This lecture series honors the life and legacy of the late Kuan-Teh Jeang, a former senior investigator in NIAID.
This is also a good time to reflect upon the challenges facing Asian American and Pacific Islander scientists. One of the challenges has been recognizing their many different countries of origin and how different their histories are within the United States and at NIH. In particular, the number of Pacific Islander researchers at NIH has always been vanishingly small, with only some modest successes in recruitment through programs such as the NIH Undergraduate Scholarship Program. Even though scientists of Asian descent have represented over 15% of the IRP's senior investigators for several years, they represent only 7% of our lab and branch chiefs and currently hold no scientific director positions. These data suggest that we are not making effective use of the complete talent pool when searching for research leaders within the IRP.
Fear that we might be missing opportunities to advance individuals with leadership skills was the main driver of the recent changes in our practices for the selection of lab and branch chiefs. Now that these searches are more uniformly open, we encourage all qualified scientists to apply for these key leadership positions. It is also worth noting that we anticipate that there will be no fewer than seven scientific director positions available over the next year. Again, we encourage all qualified researchers to apply for these positions, which will be advertised at the IRP careers website.
We have all been horrified recently by many instances in this country of bias and violence directed toward Americans of Asian descent. As we celebrate the many, many contributions of our Asian American and Pacific Islander colleagues, let us also be sure that NIH remains a civil and inclusive research environment where no one need feel insecure or unappreciated. The incredible tapestry of our cultural, ethnic, and racial heritage is a strength that will sustain the creative force that propels the IRP.
This page was last updated on Monday, February 14, 2022