From the Annals of NIH History
Walter Thomas Lingenfelter (1948–2021)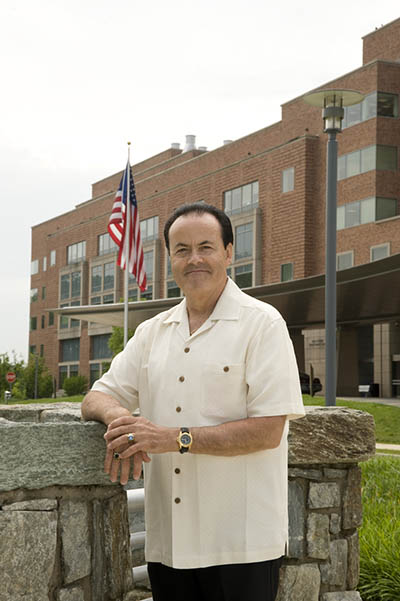 In 1954, six-year-old "Tommy" Lingenfelter visited the NIH Clinical Center to have his heart evaluated by the National Heart, Lung, and Blood Institute's (NHLBI's) cardiac-surgery team. His parents were told that he might not live past 18 years old. But after two successful heart-valve replacement surgeries—one in 1958 and another in 2006—and a long-lasting association with NIH, he lived more than 50 years beyond what was expected. Sadly, Walter Thomas Lingenfelter died on March 2, 2021, just a few weeks shy of his 73rd birthday.
When I heard the news about his passing, memories came flooding back. I remembered first meeting him in 2009 to talk about the NIH Stetten Museum's plans for an exhibit on NIH's role in the development of prosthetic heart valves. I was sitting in the Clinical Center lobby looking for an old man, but I didn't see one. He was really late. Finally I noticed someone who looked like Elvis. It dawned on me that this was Lingenfelter. He greeted me with a hearty handshake and said "Call me Link."
Link had had many health problems from the time he was a baby and had been to countless hospitals. No one could figure out what was wrong. He longed to participate in activities with his siblings. "All I could do was watch my [two] brothers and sister out there playing and other kids playing," he told the Office of NIH History during an oral history interview in 2010. "But I could never go out."
A country doctor realized Link had a heart defect and referred him to the NHLBI cardiac-surgery team, one of the best in the country. The team was led by Andrew Glenn Morrow, who left a lasting positive impression on Link for not being scary to children. Link was seldom afraid of any of the clinical procedures he had to go through because his parents were good at explaining everything and insisted that his medical team do the same. He visited NIH many times for testing in the clinical trials he was participating in. Finally, in 1958, he was scheduled for heart-valve-replacement surgery. Morrow gently described how he'd be replacing two and a half of Link's heart valves because they were malfunctioning and allowing blood to flow in but not out, causing the heart to grow too large. Link was one of the first children placed on a heart-lung machine for open-heart surgery.
"I remember them wheeling me out into the elevator [to the operating room, and] falling asleep," Lingenfelter said in his oral history interview. "Well, the doctors told my parents that I had had two heart attacks on the way up." Even after the surgery, the doctors were still doubtful that he'd survive past the age of 18.
During his three- to four-month recovery at NIH, Link played cards with the night janitor, spent time in the playroom, and enjoyed wheelchair racing down the hall with his roommate. They even snuck out to see the monkeys kept on the seventh floor.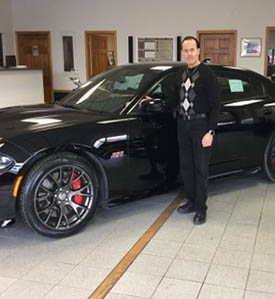 Although he didn't start school in person until he was 11 years old, Link graduated from high school only a year later than he should have. He went on to work as a gold-certified master technician with the Chrysler Corporation for 42 years. (He attributed his passion for cars and working with his hands to the time he spent time building car models and fixing clocks during many of his NIH stays.) He married and had three sons of his own, and by the time I met him, he had grandchildren, too.
He returned often to NIH for check-ups. His second surgery was performed in 2006 by NHLBI surgeon Keith Horvath and his team at Suburban Hospital across the street from NIH.
Lingenfelter was an entertaining contributor to our heart-valve exhibit and gave a speech at the exhibit's opening in 2010. He visited with us when he came for his NIH appointments. The last time I saw him was in 2019 when he picked up the exhibit panel about him (the exhibit had been taken down). He was still the cheerful, energetic Link that I had come to know.
Every person who participates in a clinical trial at the NIH Clinical Center is a special person. But for me, the smiling Link, who was eternally grateful to the Clinical Center for saving his life, will always be the face representing the purpose of NIH.
You can read Walter Lingenfelter's oral history at https://history.nih.gov/display/history/Lingenfelter%2C+Walter+2010. Lingenfelter is also mentioned in the article about NIH and prosthetic heart valves, in the May–June 2011 issue of the NIH Catalyst.
---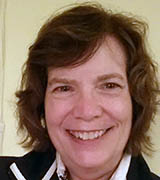 Michele Lyons has been the curator in the Office of NIH History since 1995 and wears many hats while documenting NIH's work through collecting scientific and clinical instrumentation, images, documents, and oral histories. In her spare time, she enjoys hiking.
This page was last updated on Monday, February 14, 2022