2017 Research Festival: The Brain, Inflammation, Cancer, and More
Report from the 2017 NIH Research Festival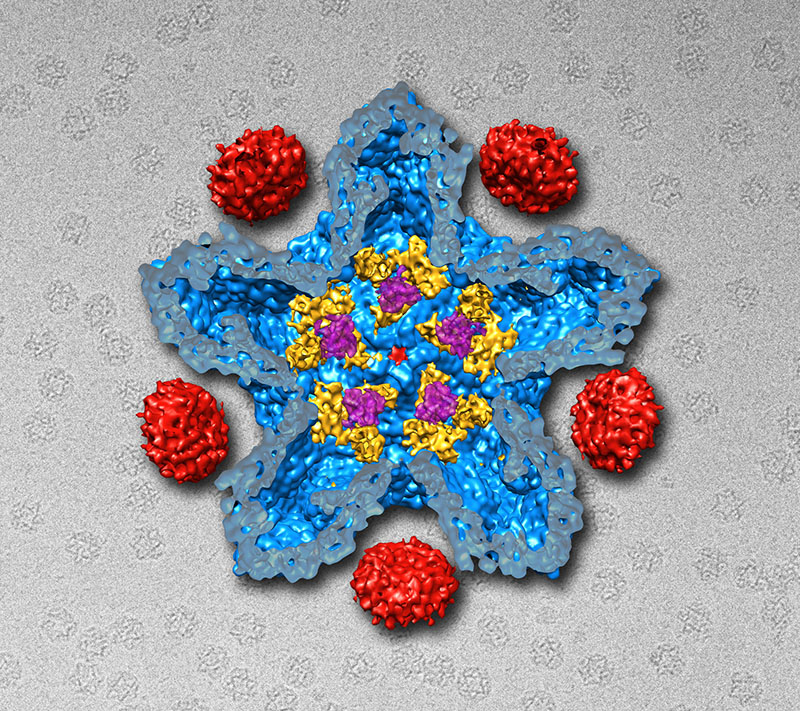 The annual Research Festival is "about the science we do here, but also about the people who do that science," said Deputy Director for Intramural Research Michael Gottesman at the festival's opening on September 13. The intent of the festival is for people from different institutes and centers (ICs) to meet each other and "to get new ideas, talk about their research, and hear about other people's research so collaborations [can] start."
The festival, which was held September 13 to 15 in the NIH Clinical Center, featured three plenary sessions: one on the BRAIN initiative, one on inflammatory diseases, and one on the Cancer Moonshot. Those as well as the concurrent symposia and poster sessions covered some of "the hottest topics at NIH," said Gottesman. In addition, there were special exhibits on intramural resources; the Green Labs Fair; the FARE Awards ceremony; virtual-reality demos; the Technical Sales Association Exhibit Tent; a ceremony to recognize the contributions of research animals; and more.
This year's event was co-chaired by scientific directors Susan Amara (National Institute of Mental Health) and Stephen Chanock (National Cancer Institute's Division of Cancer Epidemiology and Genetics).
"It was natural for Susan and [me] to think about neurology and cancer as it was a natural reflection of what we do," said Chanock. And "inflammatory diseases…was a best reflection of [research] that cuts across NIH."
Other scientific directors got into the act and presented posters and delicious baked goods. NCI Scientific Director Tom Misteli took first place for his poster on "High-Throughput 3D Imaging of the Human Genome." Two of the baked-goods submissions tied for first place: Darryl Zeldin's (NIEHS) "Spice Cake with Buttercream Frosting" and Luigi Ferrucci's (NIA) "Little Crostatas."
Read articles on the plenary sessions and selected concurrent symposia. The plenary sessions were also videocast and are archived online.
---
PHOTO ROUNDUP
ALL PHOTOS BY MARLEEN VAN DEN NESTE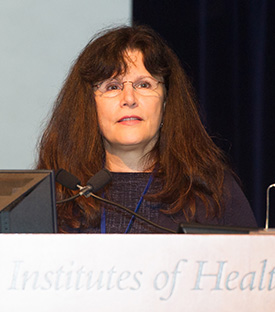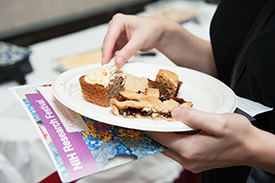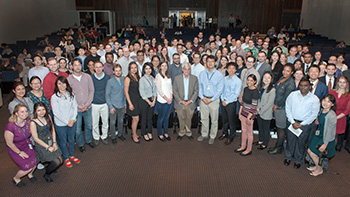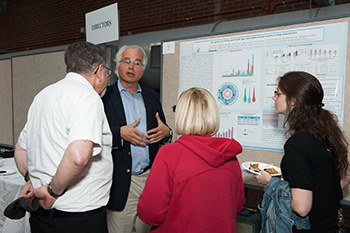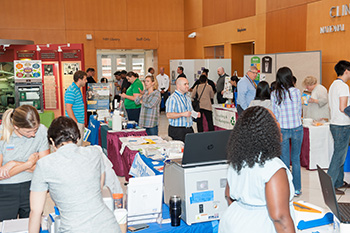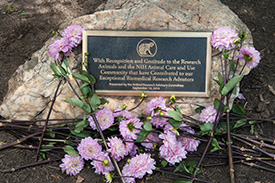 This page was last updated on Friday, April 8, 2022