Colleagues: Recently Tenured
ALAN REMALEY, M.D., PH.D., NATIONAL HEART, LUNG, AND BLOOD INSTITUTE
Senior Investigator and Chief, Lipoprotein Metabolism Section, Cardiovascular and Pulmonary Branch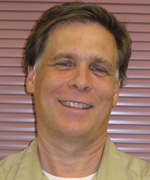 Education: University of Pittsburgh, Pittsburgh (B.S. in biochemistry and chemistry); University of Pittsburgh School of Medicine (M.D.; Ph.D. in biochemistry)
Training: Residency in clinical pathology, University of Pennsylvania School of Medicine (Philadelphia); medical staff fellow and postdoctoral training in lipoprotein metabolism in NHLBI's Molecular Disease Branch
Came to NIH: In 1990 for training; in 1995 became senior staff member of the Clinical Center's (CC) Department of Laboratory Medicine and director of the CC's General Chemistry Laboratory
Selected professional activities: Captain in the United States Public Health Service
Outside interests: Running; mountain biking; kayaking
Research interests: Although cholesterol has a bad reputation and is associated with cardiovascular disease, it plays a vital role in normal cellular processes. My laboratory seeks to better understand lipoprotein metabolism and to translate new insights gained from basic biochemistry, cell biology, and transgenic animal models into much-needed clinical advances in the treatment and prevention of cardiovascular disease.
My laboratory has focused on the beneficial role of high-density lipoprotein (HDL), the so-called "good cholesterol." HDL, which is a complex of the protein apolipoprotein A-I (apoA-I) with phospholipids, removes excess cholesterol from peripheral tissues, such as the arterial wall, and transports it to the liver and intestine for excretion from the body. It has been shown that this process—the reverse cholesterol transport pathway—can be markedly stimulated by infusing HDL made with either purified or recombinant apoA-I and phospholipids. HDL infusion has been proposed as a therapy for patients with acute coronary syndrome who are at imminent risk for developing myocardial infarction.
We have developed small synthetic peptide mimetics of apoA-I; these peptides mobilize excess cholesterol from cells and have been shown to reduce atherosclerosis and inflammation in animal models. One of our peptides has been licensed to a company and is now undergoing preclinical toxicology studies for evaluation as a possible new therapy.
My collaborators and I are also investigating lecithin cholesterol acyltransferase (LCAT); two rare diseases result from a lack of LCAT. In a cooperative research and development agreement with an outside company, my laboratory has been instrumental in developing recombinant LCAT as a possible therapy, which is currently being tested at the NIH in early-stage clinical trials.
Another focus of my work is on the main cholesterol efflux transporter from cells, namely the ATP-binding cassette transporter 1 (ABCA1). Tangier disease, a rare genetic disorder characterized decades ago by Donald S. Frederickson at the NIH, involves a defect in the ABCA1 transporter and provided an early clue to the importance of the reverse cholesterol transport pathway. My laboratory is investigating how the ABCA1 transporter interacts with other intracellular proteins, as well as with extracellular cholesterol acceptor proteins during the cholesterol efflux process.
The opportunity to study and learn from patients at the NIH with rare genetic disorders of cholesterol metabolism often leads to new insights into common disease processes and inspires us to translate our basic science findings in cholesterol metabolism into new therapies for cardiovascular disease.
---
DAVID S. WENDLER, PH.D., CLINICAL CENTER
Head, Unit on Vulnerable Populations, Department of Bioethics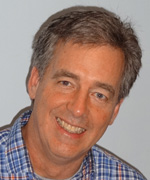 Education: University of Pennsylvania, Philadelphia (B.A. in biology and philosophy); University of Wisconsin at Madison (Ph.D. in philosophy)
Training: Fellowship, NIH Department of Bioethics; university fellow, Edmond J. Safra Center for Ethics, Harvard University (Cambridge, Mass.)
Came to NIH: In 1993 for training; in 1996, became head of the Unit on Vulnerable Populations
Selected professional activities: Associate editor, Clinical Trials; contributor, Stanford Encyclopedia of Philosophy
Outside interests: Traveling; wine tasting; reading fiction
Research interests: My current work focuses on the ethics of clinical care of and clinical research with individuals who are unable to give informed consent. The emphasis on respect for individual autonomy is important for competent adults, but poses a dilemma for treating and conducting research with incapacitated adults. My work has shown that relying on surrogates places a significant burden on family members and often leads to decisions that are inconsistent with the patient's goals.
Based on these findings, my collaborators and I have begun to develop a new method for making treatment decisions that is designed to protect families, while better determining which treatment or research option is consistent with the patient's goals. In addition, I described a new justification for "nonbeneficial" pediatric research, which we used to develop the first systematic method to evaluate the risks of such research. This approach is intended to help investigators and review committees protect children without inadvertently blocking appropriate and valuable research.
I coordinate the Clinical Center's Ethics Grand Rounds and am an attending physician on the Bioethics Consult Service as well as a member of the Institutional Review Board for the National Institute on Drug Abuse. I have been a consultant for many organizations including the Health and Human Services Secretary's Advisory Committee on Human Research Protections, the World Medical Association, and the Council for International Organizations of Medical Sciences.
This page was last updated on Wednesday, April 27, 2022