NIH Mourns Two Accomplished Cancer Researchers
A Tribute to Drs. James M. Phang and John J. DiGiovanna
The IRP is deeply saddened by the recent passing of two members of its community, James "Jim" M. Phang, M.D., and John J. DiGiovanna, M.D. Dr. Phang passed away on January 29 after a months-long struggle with esophageal cancer. Dr. DiGiovanna died on February 6, more than two years after his diagnosis of metastatic pancreatic cancer.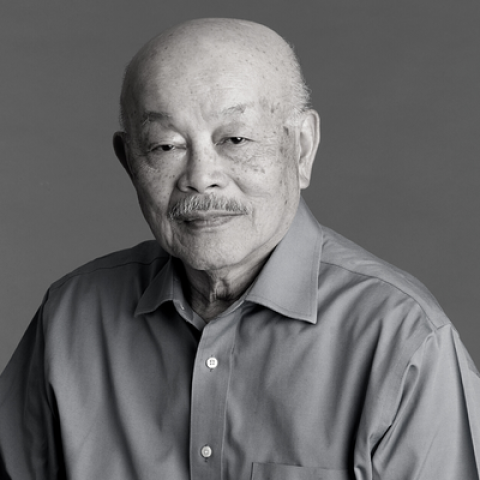 Dr. Phang was a long-standing scientist at the National Cancer Institute (NCI) for close to 50 years. His career was focused on the functions of the amino acid proline and its role in cancer. His discoveries provided seminal insights into tumor reprogramming and metabolic epigenetics and introduced novel strategies for cancer therapy.
Dr. Phang was born in Wuhan, China, on May 27, 1938, to Dr. Samuel H. Phang and Hannah Wang, the daughter of banker H.W. Wang. When his father took a medical fellowship in the USA, he was separated from his wife and children by the outbreak of World War II. The family was finally reunited in 1946, emigrating from China to the USA and settling in Los Angeles.
Dr. Phang received his B.A. at Pacific Union College in Angwin, California, and earned his M.D. at Loma Linda University School of Medicine. He completed an internship and served as an assistant resident at Stanford Medical School before joining the NCI as a clinical associate in the Metabolism Branch. Dr. Phang became a visiting scientist in the lab of Robert F. Goldberger, then a senior investigator in the Metabolism Branch. His ties with the NIH were strengthened by meeting and marrying Ruth Van Dyke, who was an editorial assistant with the National Institute of Mental Health (NIMH). He was married to Ruth for 46 years before she passed away in 2014 of cancer.
From 1990 to 1998, Dr. Phang served as the Chief of the Laboratory of Nutritional and Molecular Regulation. He was a senior investigator in the Laboratory of Comparative Carcinogenesis and Basic Research Laboratory. Dr. Phang retired in 2015 but continued to serve NCI as an NIH scientist emeritus in the Mouse Cancer Genetics Program. He published over 160 scientific papers throughout his career and continued to publish scientific reviews and essays after retirement.
Dr. Phang was not just a brilliant scientist, but also a well-loved friend of many at NIH. Jay A. Berzofsky, M.D., Ph.D., Chief of the Vaccine Branch and a close colleague of Dr. Phang's, says, "Jim was always mild-mannered but when he spoke, usually had great insights to share. He was also a wonderful friend to those who knew and worked with him, and could always be counted on for help. Jim was a true 'mensch' who was loved by all, and he will be sorely missed."
Dr. Phang is survived by his brother; his three daughters, Sara Elise, Laura Justine, and Elizabeth Ann; his four grandchildren; and his companion, Arleen Cheston.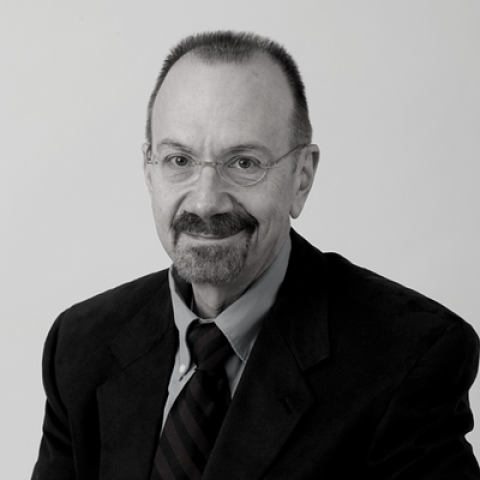 Dr. DiGiovanna was a dedicated researcher at the NCI for over 40 years. He was an expert in the study of inherited skin disorders and worked extensively on the clinical characterization and underlying genetic causes of such diseases. 
Dr. DiGiovanna earned his B.S. magna cum laude at SUNY Stony Brook in Long Island, NY, and received his M.D. from SUNY Upstate Medical Center in Syracuse. He then completed an internship in internal medicine at Long Island Jewish Hospital and a residency in dermatology at the University of Miami. Dr. DiGiovanna came to the Dermatology Branch at NCI in 1980 to work with Gary Peck, M.D., on the development of treatments for dermatologic disorders and skin cancer chemoprevention. He was involved in pioneering studies of the use of oral retinoids for the treatment of acne and the prevention of skin cancer.
Dr. DiGiovanna became the Head of the Dermatology Clinical Research Unit in the National Institute of Arthritis and Musculoskeletal and Skin Diseases (NIAMS) in 1994. In 2000, John joined Kenneth Kraemer, M.D., in NCI's Basic Research Laboratory, and from 2010 on, served as part of the DNA Repair Section in the Laboratory of Cancer Biology and Genetics. He provided Clinical Center consultation for patients in protocols in the Undiagnosed Diseases Program and in many institutes. Dr. DiGiovanna's other roles included serving as Director of the Division of Dermatopharmacology and Professor in the Department of Dermatology at Brown University and a staff physician at the Rhode Island Hospital. He was also a long-term consultant to the Food and Drug Administration (FDA) overseeing dermatologic drugs and the FDA Pharmacy Compounding Advisory Committee.
Not only was Dr. DiGiovanna involved with the basic research to understand the fundamentals in his area of expertise, he also worked to bring these findings to help patients in need. "John had an exceptional ability to synthesize diverse clinical and laboratory information to further the understanding of complicated patients and provide a true 'bench-to-bedside' approach," Dr. Kraemer says. "When attending basic science seminars, he frequently provided clinical insights that enriched the relevance of what was being presented."
Dr. DiGiovanna authored more than 175 papers and 33 book chapters, and he contributed editing on one book. Throughout his career, Dr. DiGiovanna was a well-respected member of several prestigious dermatology societies, including the American Dermatological Association, the American Academy of Dermatology, and the Washington D.C. Dermatological Society. He was also on the editorial boards of the Journal of the American Academy of Dermatology and the Dermatology Review. In 1998, he received an ad eundum M.A. from Brown University.
Dr. DiGiovanna was extensively involved in leading the next generation throughout his career, and sparked motivation in his colleagues. Many remarked on his kind and supportive nature.
Dr. Kraemer says, "He was determined to live his life to the fullest despite his cancer diagnosis. He never lost his sense of humor and bravely continued the research, mentoring and teaching that he loved."
These remembrances for Dr. Phang and Dr. DiGiovanna were originally published on the website of the NCI Center for Cancer Research.
---
Related Blog Posts
This page was last updated on Wednesday, July 5, 2023