NIH Mourns the Passing of Ji Ming Wang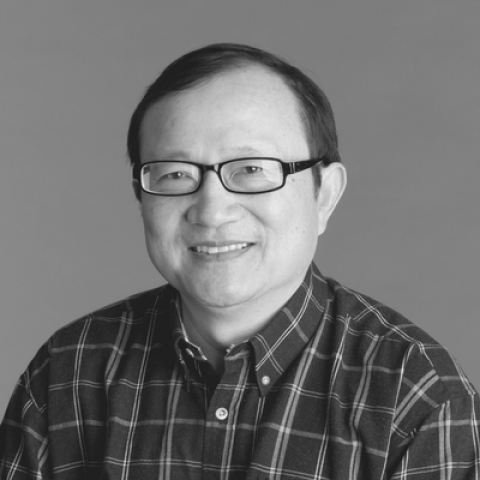 The IRP community is profoundly saddened by the recent passing of Ji Ming Wang, M.D., Ph.D., Senior Investigator and Head of the Chemoattractant Receptor and Signal Section in the Cancer Innovation Laboratory at NIH's National Cancer Institute (NCI). He died unexpectedly on December 24, 2022.
Dr. Wang studied the role of chemoattractant receptors in infection, inflammation, immune responses and cancer progression for over 30 years. In 1998, Dr. Wang was the first to identify a critical role for the receptors in mediating cancer cell metastasis to distant organs. His later work focused on leukocyte infiltration, a hallmark of inflammation and cancer progression.
Dr. Wang obtained his medical M.D. degree at the Shanghai Second Medical University in China. After serving as a resident surgeon in the Department of Chest Surgery at the Shanghai Chest Hospital, he earned his Ph.D. at Lombardy Regional School for High Education in Milan in 1987. He stayed there as a research fellow at the Mario Negri Pharmacological Research Institute.
Dr. Wang joined NCI in 1990 as a Visiting Scientist in the Laboratory of Molecular Immunoregulation. He continued as a Scientist in the Intramural Research Support Program, later joining the Cancer and Inflammation Program as an Investigator in 1997. He became a Senior Investigator in 2002. The program is now a part of the Cancer Innovation Laboratory, a transdisciplinary and collaborative hub to explore fundamental biological concepts and mechanisms relevant to cancer.
Dr. Wang was well-known and respected for his work. Over the course of his career, Dr. Wang served on numerous editorial boards, such as for Frontiers in Immunology, International Immunopharmacology, Journal of Gastroenterology, Liver and Pancreatic Diseases, and SciRes Cancer and Cellular Biology Journal. He was also a Fellow of the International Union Against Cancer, and an active member of the International Cytokine Society and the American Association of Immunologists.
During his time at NCI, Dr. Wang received various accolades, including the International Cancer Research Technique Transfer Award and the American Cancer Society – Eleanor Roosevelt Cancer Research Award from the International Union Against Cancer, the NIH Intramural AIDS Targeted Antiviral Program Award, and several intramural research awards. He was also nominated as an NCI Outstanding Mentor.
Dr. Wang is survived by his wife, Wang Hua; his two daughters, Yi Ou Wang and Jane Wang; and his two sisters and three brothers.
This piece was originally published on the website of the NCI Center for Cancer Research.
---
Related Blog Posts
This page was last updated on Tuesday, May 23, 2023