Electronic Cigarettes Lure Former Smokers Back to Old Habits
High-Tech Nicotine Delivery Technologies Raise Risk for Relapse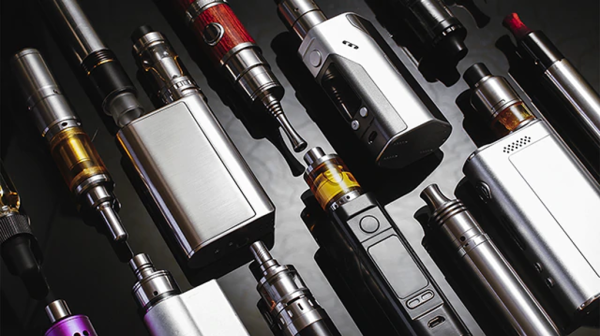 Scholars have long debated about the use of nuclear power, gene editing, and many other technologies that can have both positive and negative effects on society. Recently, researchers have been having similar discussions about the public health effects of electronic cigarettes. Adding to this debate, a new NIH study highlights a concerning drawback of e-cigarettes by showing they increase the risk that people who have successfully quit smoking will resume using tobacco products.1
Smoking rates among American adults have fallen dramatically over the past half-century, from more than 42 percent in the 1960s to less than 14 percent today. Part of this change is due to the development of products that deliver nicotine without tobacco, such as nicotine patches and gum. The newest of these products are electronic nicotine delivery systems (ENDS), which heat up a nicotine-containing liquid until it becomes a vapor that can be inhaled. While this may be a healthier alternative to traditional cigarettes for current smokers — although the jury is still out on that question — the use of ENDS may be problematic for former smokers who have managed to go without a cigarette of any sort for months or years.
"Animals that use nicotine but have been weaned off it, if you expose them to low doses of nicotine, they're more likely to then really seek it out and pursue what appear to be addictive patterns of nicotine use," says Wilson Compton, M.D., the new study's senior author and Deputy Director of the NIH's National Institute on Drug Abuse (NIDA). "For humans, it may rekindle some of the memories and associations attached to smoking, both conscious and unconscious, that are part of why it's so hard to quit."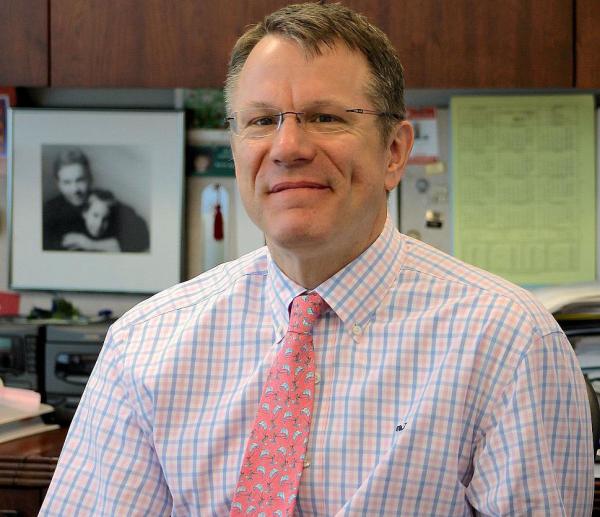 In the new study, Dr. Compton's team analyzed data from the Population Assessment of Tobacco and Health (PATH) Study, an ongoing study that interviews a large, diverse set of American adults and teens every year or two about their use of both ENDS and traditional tobacco products. The team's study included data from four sets of these surveys, stretching from the start of the PATH study in 2013 up to early 2018. The NIH researchers specifically focused on nearly 2,300 adults who said during their first PATH interviews that they used to smoke but did not use any form of tobacco or ENDS at that point in time. The study also divided the PATH participants into 'long-term' former smokers who had abstained from those products for more than 12 months and 'short-term' former smokers who had quit less than 12 months before their first PATH interviews.
Over the entire time span included in the NIH team's study, just over 95 percent of the long-term former smokers continued to avoid smoking, while roughly half of the short-term former smokers remained tobacco-free. Overall, former smokers who used ENDS at some point during the study period were nearly three times as likely to resume smoking cigarettes as those who did not use ENDS. This increased risk of relapse disproportionately affected long-term former smokers, as the use of ENDS raised relapse risk nearly three-fold for those individuals compared to a 63 percent increased risk for short-term former smokers.
"We were trying to figure out the specific risk for relapse due to using ENDS products over and above all the other reasons people might relapse," Dr. Compton explains. "When you haven't smoked for a long time, you don't have a lot of reasons to relapse, so adding nicotine exposure to that increases the risk above what is really a relatively low chance of relapse. On the other hand, those who quit relatively recently have many reasons to relapse — whether that's stress, withdrawal symptoms, they really haven't changed their habits, or they're around other tobacco users — and so the relative increase due to using ENDS over that base-level, more frequent rate of relapse is not as much."
Future research in animal models will be needed to figure out the biological mechanisms that make the use of ENDS a risk factor for relapse. However, even without that knowledge, the study makes a compelling case that people who have given up smoking should be wary of trying out the high-tech equivalent.
"For those who have succeeded in quitting, there's reason for clinicians to encourage them not to be tempted by e-cigarettes," says Dr. Compton. "Once you've become abstinent, celebrate that success and don't put it at risk by sampling e-cigarettes."
Subscribe to our weekly newsletter to stay up-to-date on the latest breakthroughs in the NIH Intramural Research Program.
References:
[1] Association of Electronic Nicotine Delivery System Use With Cigarette Smoking Relapse Among Former Smokers in the United States. Everard CD, Silveira ML, Kimmel HL, Marshall D, Blanco C, Compton WM. JAMA Netw Open. 2020 Jun 5;3(6): e204813. doi:10.1001/jamanetworkopen.2020.4813.
---
Related Blog Posts
This page was last updated on Thursday, March 3, 2022