IRP's Michael Lenardo Elected to National Academy of Sciences
NIH Researcher Recognized for Enhancing the Molecular Understanding of Immune Responses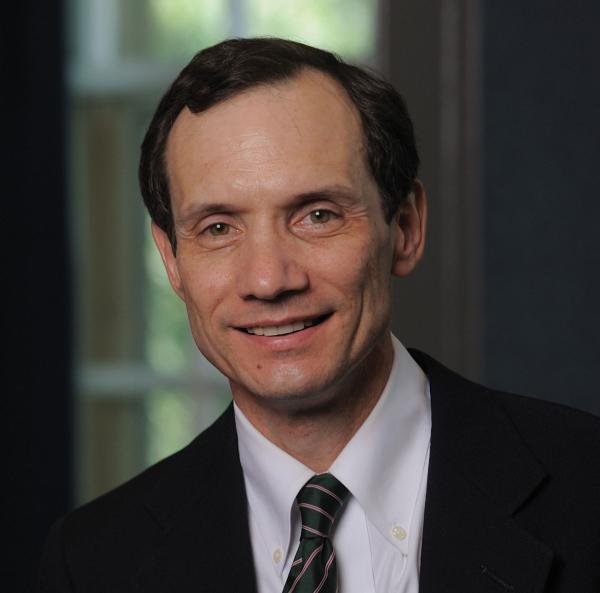 The National Academy of Sciences (NAS), established in 1863, is comprised of the United States' most distinguished scientific scholars, including nearly 500 Nobel Prize winners. Members of the NAS are elected by their peers and entrusted with the responsibility of providing independent, objective advice on national matters related to science and technology in an effort to advance innovation in the United States.
IRP senior investigator Michael Lenardo, M.D., is one of four IRP researchers elected to the NAS over the past two years. At the NIH, Dr. Lenardo serves as Chief of the Molecular Development of the Immune System Section at the NIH's National Institute of Allergy and Infectious Diseases (NIAID), where he studies how the cells in the immune system mount protective responses to various pathogens, including viruses and bacteria. A major focus of Dr. Lenardo's work is the investigation of genetic abnormalities in the immune system, which have the potential to cause life-threatening diseases.
"To understand and address these immune system disorders, my research group explores the disease down to the molecular level in hopes of understanding the fundamental nature of the genetic defects," says Dr. Lenardo. "We do this by using the incredible resources of NIH to examine the molecular pathways of the body's immune processes, and this helps to unravel the mysteries of the disease process. When you intensively study these molecular mechanisms in the immune system, you gain a detailed understanding of how various cell types work at their very core."
"Based on the insights gained from this in-depth analysis, we have been able to provide a surprising number of new ways to diagnose and potentially treat patients with immunological diseases," Dr. Lenardo continues. "We hope to extend these insights from rare diseases to more common autoimmune conditions."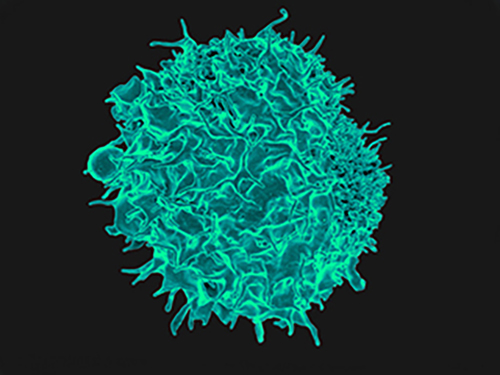 Dr. Lenardo's interest in studying the immune system started long before he entered the halls of NIH. As a high school senior, he worked in a hospital laboratory investigating birth defects by cataloguing images of chromosomes, known as karyotypes, of each child born at that hospital. In studying these images, Dr. Lenardo found some to be abnormal, piquing his interest in genetic research. He continued his genetic studies while attending college at Johns Hopkins University, where his laboratory research eventually led him to the realization that there was an opportunity to pinpoint the precise molecular nature of genetic defects like those he had seen during his high school research. His work at the NIH today continues along the same lines of inquiry, using molecular biology techniques to make discoveries that could provide scientists and doctors with new ways of diagnosing, and potentially treating, immunological disorders.
"I often tell my lab colleagues that there can be an immediate impact when your research benefits the child sitting in front of you," Dr. Lenardo says. "However, I like to reflect on the broader implications of our studies and think about the potential benefits they might have on humanity rather than a single individual. It's pretty incredible to think that a child born 10,000 years from now with the genetic abnormalities we study could benefit from the knowledge we've unearthed today."
In addition to his scientific work, Dr. Lenardo takes great pride in mentoring researchers at the NIH, considering it to be a key aspect of his contribution to science.
"It's important to me to help my team members reach their full human potential, learn how to do science rigorously, contribute at a high-level, and have a sound philosophical approach in thinking about their impact on the world and humanity in terms of what they can accomplish with their studies," Dr. Lenardo says.
Motivated by making positive contributions to future generations, Dr. Lenardo looks forward to working alongside the elected members of the NAS in support of the National Academy of Sciences' collective mission to share knowledge and perspectives on scientific matters affecting society today and beyond.
"This is perhaps one of the highest forms of validation in science, as it indicates that your peers consider your work to be important." says Dr. Lenardo. "While I am honored by this recognition, I must confess that it has not been my primary objective. Rather, I enjoy laboratory science, and it's a great adventure to try to help people suffering with terrible diseases through the exciting process of scientific discovery."
Subscribe to our weekly newsletter to stay up-to-date on the latest breakthroughs in the NIH Intramural Research Program. To learn about other IRP scientists recently elected to the NAS, check out or profiles of Dr. Michael Gottesman and Dr. Elaine Ostrander.
---
Related Blog Posts
This page was last updated on Tuesday, May 23, 2023