Framingham at 70: Celebrating a Landmark Heart Study
At the start of his third term in 1941, President Franklin Delano Roosevelt's blood pressure was an alarmingly high 188/105—or, more accurately, alarming by today's standards. But back then, nobody knew that high blood pressure was related in any way to cardiovascular disease (CVD). As a result, the nation was completely blind-sided when Roosevelt died of a stroke four years later.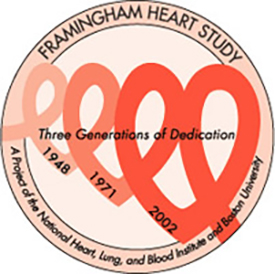 The link between hypertension and CVD is now common knowledge due to a research program launched in 1948 called the Framingham Heart Study, now in its 70th year. To kick off American Heart Month this February, the Framingham Study's current director, IRP Senior Investigator Daniel Levy, M.D., gave a lecture on February 1, titled "Unraveling the Mysteries of Cardiovascular Disease: Lessons from NHLBI's Framingham Heart Study."
Dr. Levy began his presentation by setting the stage upon which the Framingham Study was established. For most of human history, infectious diseases like tuberculosis and influenza were the leading causes of death, but by the 1920s, advances in sanitation and antibiotics caused chronic diseases like coronary heart disease to overtake those illnesses as the country's main health concerns. By the mid-1940s, nearly half of American deaths were caused by CVD, yet scientists knew very little about what causes heart disease.
The Framingham Study and the National Heart Institute (now the National Heart, Lung, and Blood Institute) were created in an attempt to fill in the gaps. The Study's first group of volunteers was made up of 5,209 men and women from the town of Framingham, Massachusetts, who received medical exams, provided blood samples for laboratory tests, and filled out surveys about their lives and medical histories at regular intervals over a period of decades.
The Framingham Study got off to a rough start, with inconsistent data collection and analysis, as well as a set of volunteers unrepresentative of the general American population. But the program hit its stride when Felix Moore, an NIH statistician, took over the endeavor and instituted quality controls, random sampling, and standardized questionnaires. In 1959, the Framingham Study linked smoking to CVD for the first time, and two years later the study established high blood pressure and high cholesterol as risk factors for CVD. The Study would eventually identify numerous other risk factors as well, including obesity, physical inactivity, and diabetes.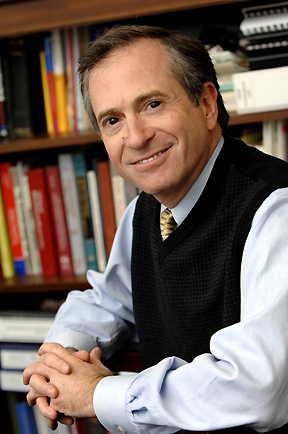 Because of these discoveries, heart disease and stroke morphed from random, inevitable events into syndromes that could be predicted and possibly prevented if appropriate measures were taken. So, it's no coincidence that between 1969 and 2013, the number of Americans dying from heart disease dropped more than two-thirds and deaths from stroke fell by 77 percent. But the Framingham Study did more than just save lives—it became a model for so-called 'longitudinal cohort' studies, in which scientists track a large group of people over time in an attempt to discover how health and lifestyle factors influence the development of diseases. In 1999, these contributions to the medical field prompted the New York Times to rank the Framingham Study as fourth among the 100 most important medical advances of the 20th century.
Today, the Framingham Heart Study is still going strong, having enrolled two additional groups of Framingham residents and contributed to more than 3,500 published studies, so far. The program is now largely focused on identifying how genes and the set of proteins and other chemicals in the body influence the development of a wide swath of conditions from heart disease and obesity to Parkinson's disease and dementia. With the advent of cutting-edge analysis tools and modern means of data collection like cell phone apps, the Framingham Study promises to continue shining a light on the roots of disease and helping scientists and clinicians save lives well into the future.
---
Related Blog Posts
This page was last updated on Tuesday, May 23, 2023