Presidential NIH Visits: Barack Obama, 2009
Congress holds the purse-strings, but presidents provide initiatives. This month we'll look at the NIH relationship with past presidents.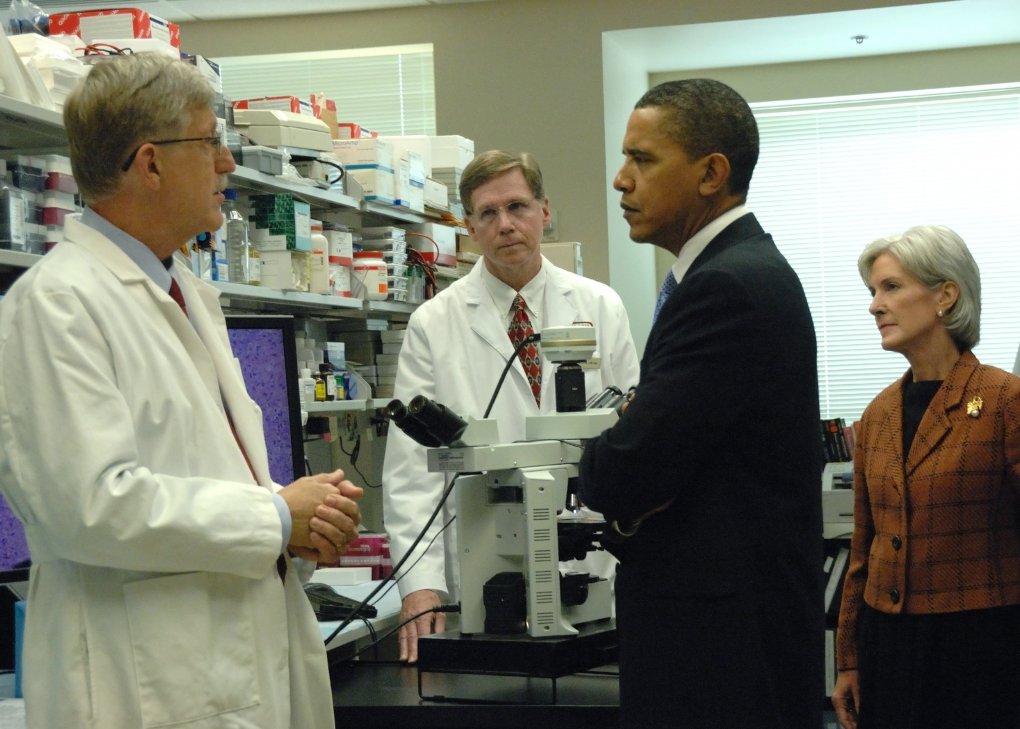 President Barack Obama visited Dr. Marston Linehan's NCI lab, where he specializes in kidney cancer, September 30, 2009. Also with him were NIH Director Francis Collins (left) and HHS Secretary Kathleen Sebelius. Obama congratulated NIH for awarding the first half of a $10 billion American Recovery and Reinvestment Act (ARRA) appropriation in 12,000 grants. Read more about the visit.
---
Related Blog Posts
This page was last updated on Wednesday, July 5, 2023