Biomedical Innovation at NIH — Then and Now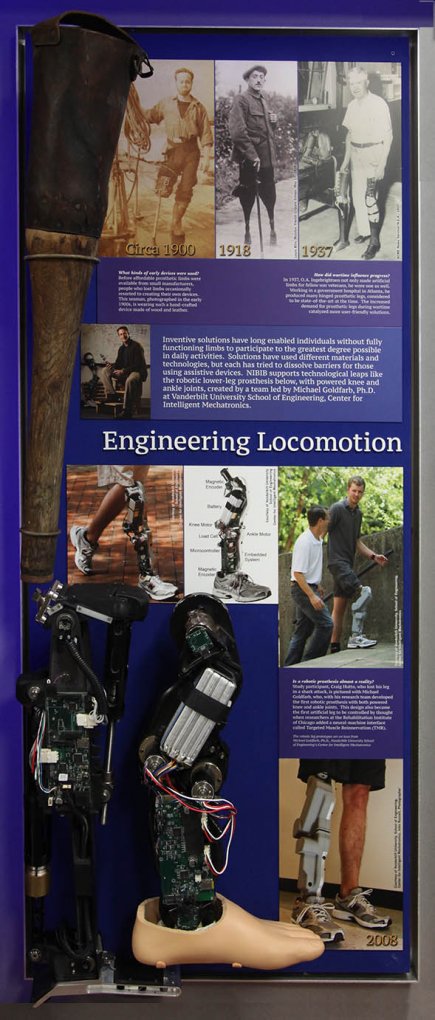 To paraphrase President Obama from his guest editorial in the November issue of Wired magazine, there's never been a better time to be alive. The world still faces many challenges, but in terms of alleviating human suffering and providing equal access to opportunities for women, minorities, and the disabled, we've come a phenomenally long way. And the future seems so full of promise, as we are witnessing new technologies that allow, for example, the blind to see or the paralyzed to regain muscle control. This is perhaps a world your great-grandparents couldn't begin to recognize.
One NIH institute leading us into the future is the National Institute of Biomedical Imaging and Bioengineering (NIBIB), which supports avant-garde investigators at the nexus of engineering and the physical and life sciences with innovations that improve global health. NIBIB's intramural program funds cutting-edge imaging and nanomedicine techniques. The institute's extramural program funds tissue-on-a-chip and tissue engineering, biomaterials, surgical tools, and much, much more.
To highlight this state-of-the-art research portfolio, the Office of NIH History and Stetten Museum (ONHM) teamed up with NIBIB to create an exhibit that stands outside of their administrative offices on the first floor of Building 31. The exhibit, titled Then and Now, juxtaposes NIBIB-funded research with earlier innovations drawn from the NIH Stetten Museum's permanent collections to illustrate how far research and its patient-care repercussions have come in a relatively short time. From peg legs to robotically controlled prosthetic limbs, and to the latest advances in skin replacement and mind-activated robotics for the immobile, this new historical exhibit pays homage to advances from the past while showcasing the marvels of today and the promise of tomorrow.
Please stop by to see the exhibit on your next trip to Building 31. The exhibit, created by Hank Grasso in the ONHM, is just a few feet past the elevators on the first floor C wing that takes you to the 6th floor conference rooms.
If you have a similar story to tell about an NIH institute or center, please add it to the comments below so that we can investigate ways to tell it.
---
Tags:
technology
,
engineering
,
imaging
,
nanomedicine
,
Barack Obama
,
history
,
tissue-on-a-chip
,
tissue engineering
,
biomaterials
,
surgical tools
,
prosthetic limb
,
skin replacement
,
robotics
Related Blog Posts
This page was last updated on Tuesday, May 23, 2023