Presidential NIH Visits: Lyndon Johnson, 1967
When President Lyndon Johnson stepped from the helicopter on July 21, 1967, onto the lawn of the NIH Clinical Center (CC), he was greeted by "small girls and boys, teenagers, mothers carrying young children or pushing baby carriages, fathers with toddlers perched on their shoulders, retired couples—all hoping for a view of the President close up," as well as Surgeon General William Stewart, NIH director James Shannon, and CC director Jack Masur.
During his visit, Johnson renewed his commitment to basic science. Of NIH's achievements, he said, "They are the fruits of the world's greatest research enterprise. It knows no partisanship, no dictator, or no ruler. They are all aimed at just one thing—just one goal: a better, freer, happier, healthier life for all people."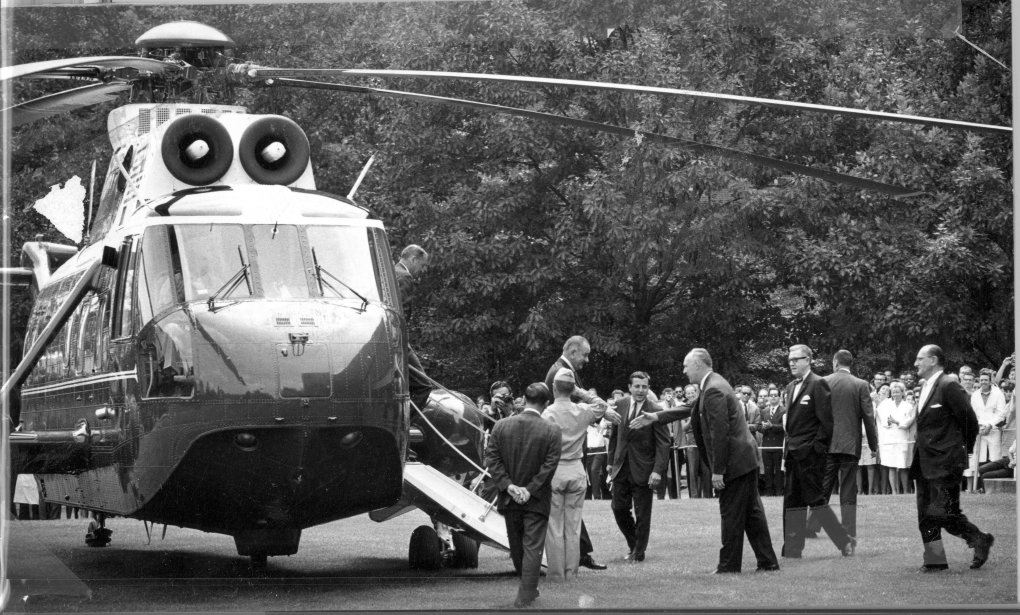 "The cheers of the crowd rose above the roar of the rotors and followed him into the CC. And all the while he was in there, touring the laboratories and addressing the medical community, the crowd waited." To read more about President Johnson's NIH visit, see page 5 of the August 10, 1967 issue of The NIH Record.
---
Related Blog Posts
This page was last updated on Wednesday, July 5, 2023