Presidential NIH Visits: Richard Nixon, 1972
Sometimes you have to go to the president.
John S. Millis, chairman of the President's Panel on Heart Disease, and National Heart and Lung Institute (NHLI) Director Theodore Cooper met on June 27, 1972 with President Richard Nixon to review the Heart Research Agreement between the U.S. and U.S.S.R. Dr. Cooper, heading what would later become the National Heart, Lung, and Blood Institute (NHLBI), would be the overall coordinator for the U.S. of the initial heart studies to be conducted under a cooperative program between the two countries targeting four specific cardiac problems, along with cancer and environmental health:
Pathogenesis of Arteriosclerosis (led by Dr. Donald S. Fredrickson of the NHLI on the U.S. side)
Management of Ischemic Heart Disease (led by Dr. Peter Frommer of the NHLI on the U.S. side)
Myocardial Metabolism (led by Dr. Eugene Braunwald of Harvard University and former clinical director of the NHLI on the U.S. side)
Congenital Heart Disease (led by Dr. Frank Gerbode, Chief of Cardiovascular Surgery at the Pacific Medical Center in San Francisco on the U.S. side)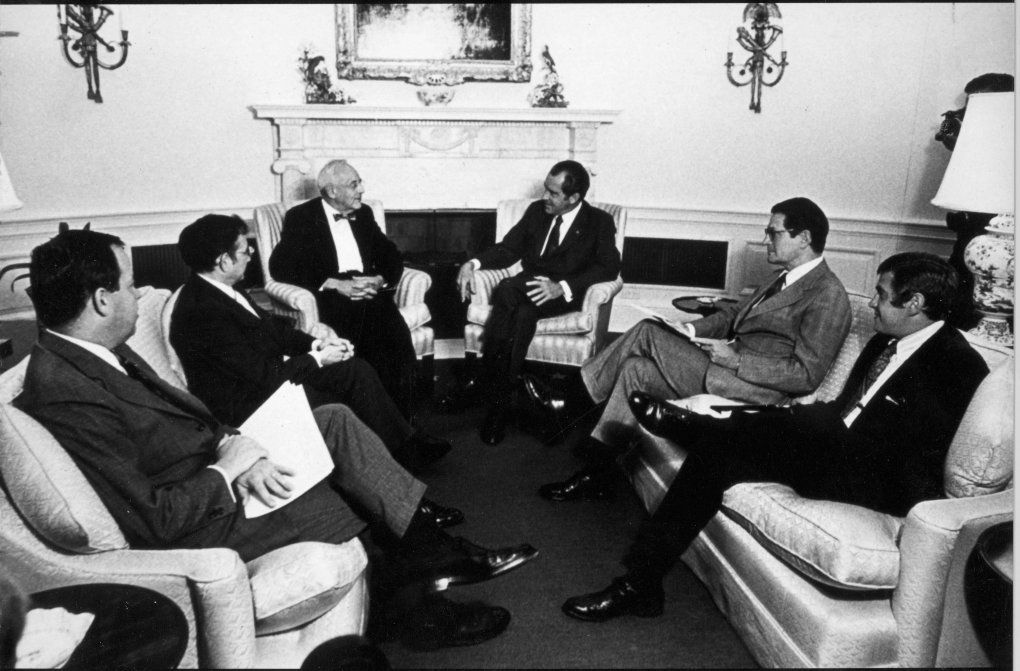 Read more about the transnational research agreement (page 8) and other NIH happenings of the day.
---
Tags:
U.S.S.R.
,
Richard Nixon
,
presidential visits
,
NHLI
,
transnational agreement
,
President's Panel on Heart Disease
,
heart disease
,
arteriosclerosis
,
ischemic heart disease
,
myocardial metabolism
,
congenital heart disease
,
collaboration
Related Blog Posts
This page was last updated on Wednesday, July 5, 2023