Presidential NIH Visits: Gerald Ford, 1975
In the photo below, President Gerald Ford greets an NIH crowd after a ceremony swearing in Theodore Cooper (former NHLBI director) as new HEW Assistant Secretary for Health and Donald Fredrickson as NIH director. The July 1, 1975, crowd appreciated Ford's encouragement.
"Over the years, as I was in the Congress, I watched NIH grow into the world's foremost medical research institution," Ford said. "I followed your achievements — the breakthroughs that you have achieved here and in laboratories which you support around the world."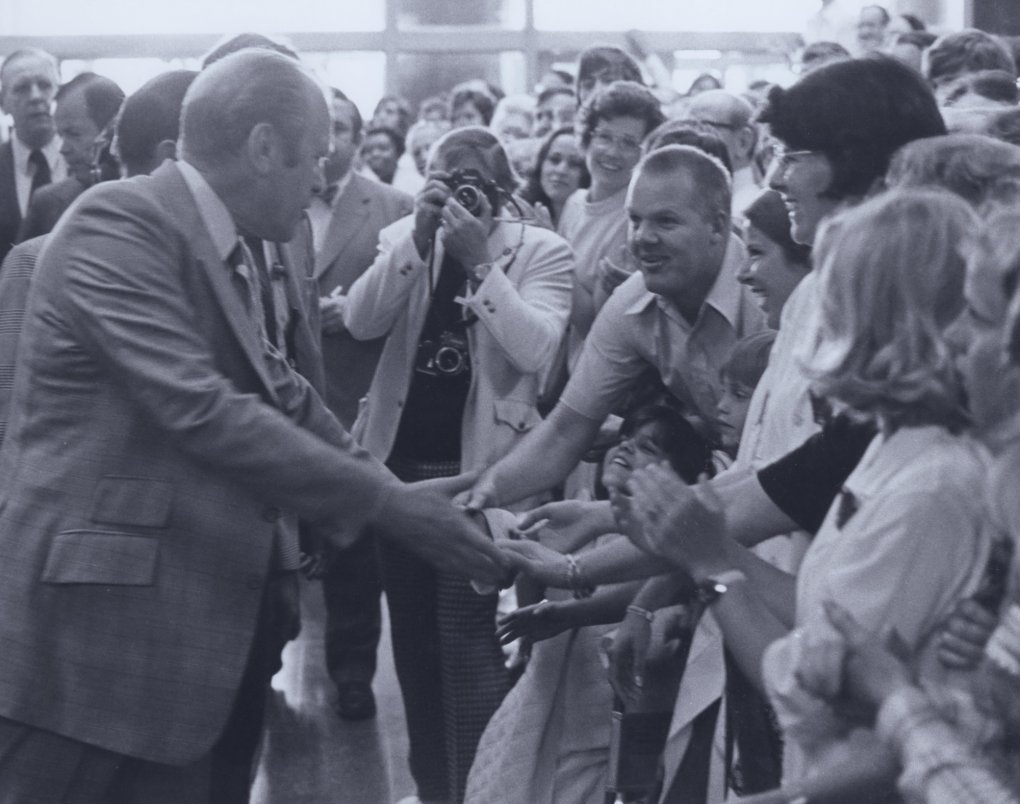 "And I have watched this growth from its inception, as a Congressman, as Vice President, and now as President," Ford continued. "Through your accomplishments, NIH has become a symbol of hope, not just for the patients who are here in this or the other buildings, but all people, everywhere.
"Yet, despite our sophisticated technology and the best efforts of our physicians and hospitals, millions and millions of persons still die or are crippled each year from diseases such as cancer, heart disease, kidney disease, arthritis, and others."
Read more about President Ford's visit to the NIH in the July 15, 1975 issue of The NIH Record.
---
Related Blog Posts
This page was last updated on Wednesday, July 5, 2023