Enter the Metabolic Chamber, Learn Your Energy
Many scientists at the NIH used the original metabolic chamber—a room constructed as a scientific instrument in which volunteers could live—to study how our bodies use air, food, and water under different conditions. This chamber was developed by Drs. G. Donald Whedon and Russell M. Wilder in 1957 at the NIH's National Institute of Arthritis and Metabolic Diseases (NIAMD), now the National Institute of Diabetes and Digestive and Kidney Diseases (NIDDK).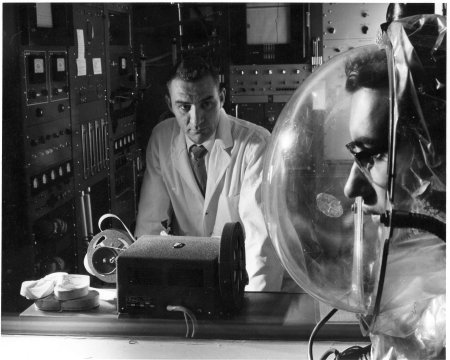 Read more (see page 2) to see if you would have volunteered for a study.
Today's NIH Intramural investigators have even more advanced technologies to analyze human energy expenditure and how it is affected by different variables, such as diet, body composition, and physical activity. Explore Dr. Kevin Hall's "Research in Action" story and video to learn how his team approaches understanding obesity, including developing new online tools such as the Body Weight Simulator.
---
Related Blog Posts
This page was last updated on Wednesday, July 5, 2023