Exploring the Body's Microcosmos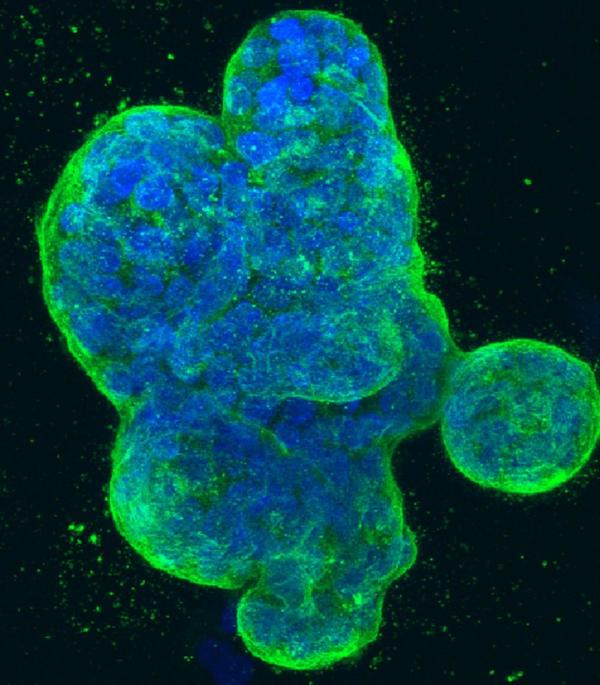 Monitoring cell movement. Examining the microenvironment of a tumor. Mapping a gene. Scientists at the NCI Center for Cancer Research (CCR)—the intramural research program at the National Cancer Institute—use a wide variety of microscopy techniques to observe and probe the otherwise invisible processes that drive cancer at the molecular level.
"Seeing is still believing," says Tom Misteli, Ph.D., CCR Senior Investigator and Head of the Cell Biology of Genomes Group at the NCI. "When you visualize what is happening inside a cell, you can see how things work in a way that you could never by biochemistry alone."
Dr. Misteli and other CCR scientists recently submitted some of their most visually compelling microscopy images to the NCI Office of Communications and Public Liaison (OCPL) for inclusion in NCI Visuals Online, a public gallery of downloadable cancer-related photography and illustrations. The CCR images capture the beauty and power of molecular science, while inviting viewers to learn more about the research leading to their creation.
Twelve of the submitted images will be prominently displayed as large-scale transparencies at the NCI exhibit booth during the upcoming annual meeting of the American Association for Cancer Research in Philadelphia, April 18-22. Those unable to attend the meeting may view and download all of the images by visiting the NCI Cancer Close Up section of NCI Visuals Online.
---
Related Blog Posts
This page was last updated on Tuesday, May 23, 2023