Pioneering Woman Identifies Cancer-Causing Virus in 1953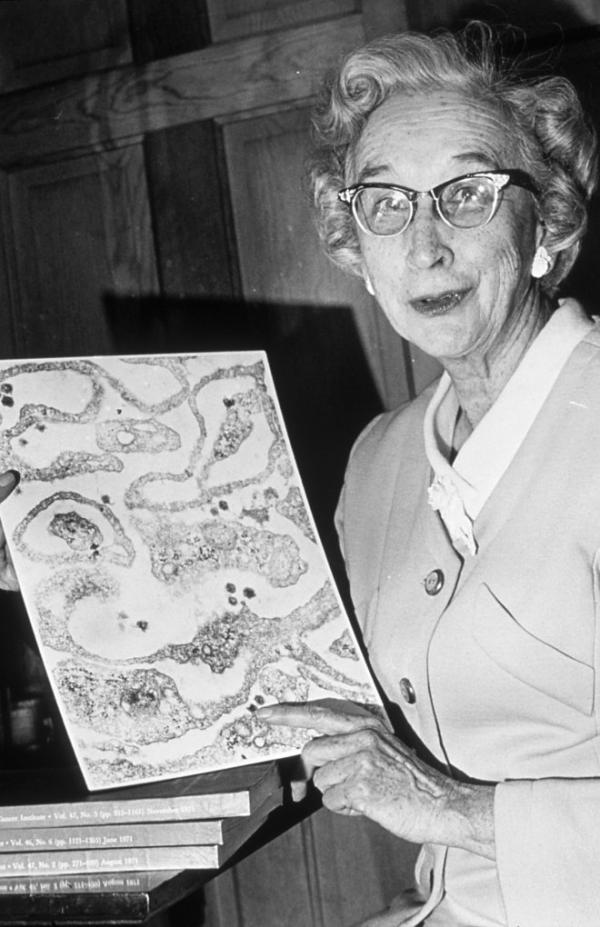 Dr. Sarah Stewart (1905-1976) was a pioneer. She was the first female graduate of Georgetown University Medical School, identified one of the earliest known cancer-causing viruses with Dr. Bernice Eddy (the SE polyoma virus), and demonstrated that such viruses could be passed from animal to animal.
President Lyndon Johnson said, "Had she been any less the brilliant, innovative, original, industrious, dedicated and resolute pioneer, her career would never have gotten off the ground, never have gotten started."
Stewart initially began at NIH in the microbiology laboratory working with Dr. Ida Bengtson, but left to pursue her MD (to add to her PhD). She returned in the 1950s. She also worked on Epstein-Barr virus, which causes Burkitt lymphoma. She retired in 1970, after receiving many awards, including the Federal Women's Award from President Johnson.
Learn more about Dr. Stewart's research.
---
Related Blog Posts
This page was last updated on Wednesday, July 5, 2023