Basic Science Lays Foundation for Pain Reliever, Antidepressants, Nobel Prize
Here's an example of how basic science can lead to clinical applications: Dr. Julius Axelrod's discoveries about neurotransmitters and the metabolism of the nervous system lead to the development of a pain reliever, a new class of antidepressants, and a Nobel Prize.
Axelrod came to NIH in 1949 with Bernard "Steve" Brodie's lab from Goldwater Memorial Hospital in New York, where they had worked on the chemistry of pain relievers. In 1954, Axelrod established a Section on Pharmacology in Edward Evarts's Laboratory of Clinical Science at NIMH. In 1957, he began his most famous research project, which focused on the activity of neurotransmitter hormones.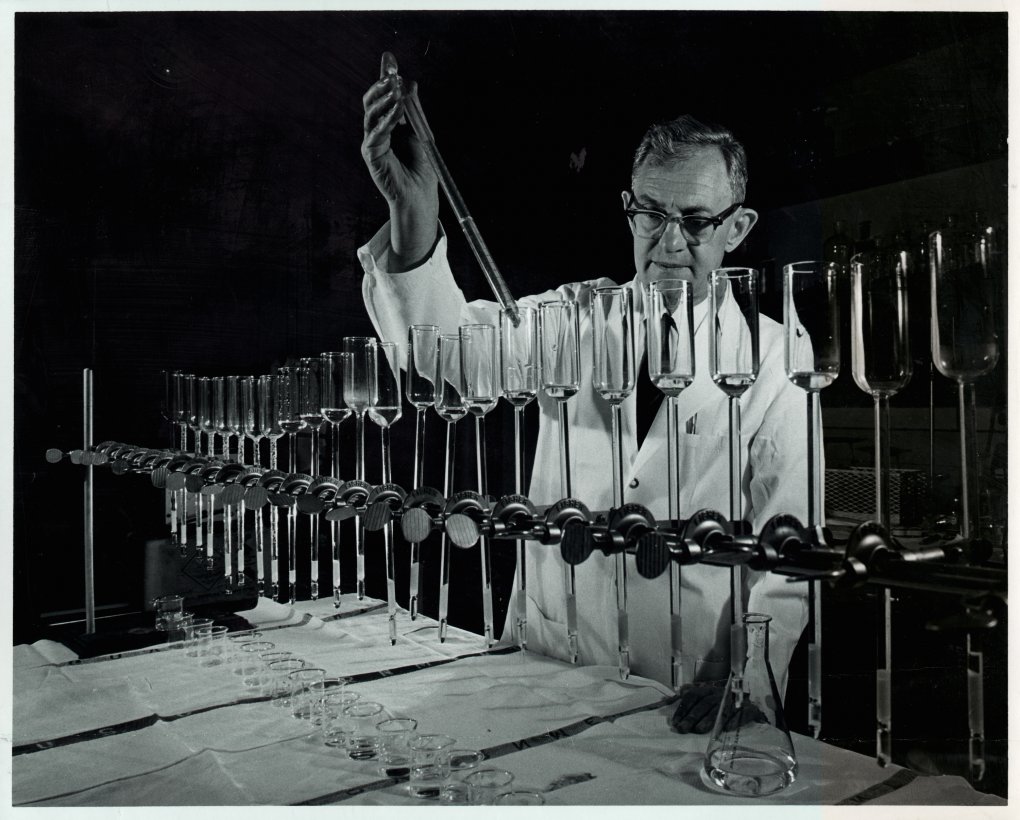 Axelrod's work enabled researchers during the 1970s to develop a new class of antidepressant medications, especially selective serotonin reuptake inhibitors (SSRIs), such as Prozac. In 1970, Axelrod, along with Sir Bernard Katz of University College London and Ulf von Euler of the Karolinska Institute in Stockholm, was awarded the Nobel Prize in Medicine or Physiology for "discoveries concerning the humoral transmitters in the nerve terminals and the mechanism for their storage, release and inactivation."
Learn more about him at http://profiles.nlm.nih.gov/HH/
---
Related Blog Posts
This page was last updated on Wednesday, July 5, 2023