Technology Transfer
NIH Issues Licenses to World Health Organization for 11 COVID-19-related Technologies
NIH has issued licenses for 11 COVID-19 technologies to the World Health Organization (WHO) so that global manufacturers may develop COVID-19 vaccines, treatments, and diagnostics for low- and middle-income countries, where access to essential medicines is severely lacking.
The licenses are issued to and managed by the Medicines Patent Pool (MPP) through WHO's COVID-19 Technology Access Pool (C-TAP). WHO has called on institutions around the world to share their COVID-19 intellectual property, knowledge, and data through voluntary, nonexclusive, and transparent licenses.
More than a few NIH labs are invested in COVID-19-targeted research, and C-TAP presented a perfect opportunity to share their scientific advances to benefit public health. On May 12, 2022, at the Second Global COVID-19 Summit, United States President Joe Biden announced that NIH has licensed 11 technologies to C-TAP: three vaccine candidates; three diagnostic candidates; and five research tools for drug, vaccine, or diagnostic development.
"NIH's contributions to C-TAP provide a piece of the technology puzzle to help global manufacturers advance development of COVID-19 diagnostics, vaccines, and treatments," said Acting NIH Director Lawrence Tabak in a U.S. Department of Health and Human Services press release.
Licensed NIH technologies include patents on the SARS-CoV-2 stabilized spike protein, which is the backbone of current COVID-19 RNA vaccines; new rapid diagnostic methods; and a library of llama nanobodies, some of which have shown COVID-19 neutralizing capabilities. Through C-TAP, MPP will connect NIH technologies with quality-assured manufacturers that have the capacity to develop the technology, scale up production, and distribute their COVID-19 products in low- and middle-income countries.
Sharing NIH technologies and scientific knowledge is a crucial step in the global fight against COVID-19. The C-TAP licenses are made available through the hard work of many NIH technology transfer and licensing professionals in the National Institute of Allergy and Infectious Diseases, National Cancer Institute, National Center for Advancing Translational Sciences, National Institute of Environmental Health Sciences, National Eye Institute, and the Offices of Technology Transfer and Science Policy (both in the Office of the NIH Director).
"NIH provided the first licensed technology to MPP when it was founded in 2010," said NIH Special Advisor for Technology Transfer Mark Rohrbaugh. Then and now, NIH "demonstrates the U.S. Government's commitment to assisting [low- and middle-income countries] in the wake of the COVID-19 pandemic and encourages other patent holders [to make] their own voluntary contributions to C-TAP."
---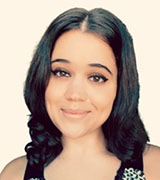 Larisa Gearhart-Serna, a postdoctoral fellow in the National Cancer Institute's Technology Transfer Center, is a member of The NIH Catalyst Editorial Board. Outside of work, she enjoys flamenco dancing, baking, annoying her pet rabbit, and finding the best spots for ice cream and/or hiking in the area.
This page was last updated on Thursday, June 30, 2022