From the Deputy Director for Intramural Research
CRISPI and the Evolution of Clinical Informatics at NIH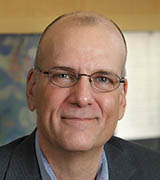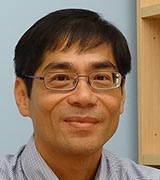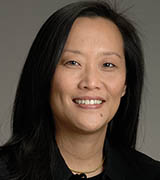 Data is as essential to research as water is to life. Its flow nourishes our thirst for knowledge; its purity invigorates. Similarly, research vitality is jeopardized in the face of floods, reservoir breaches, poor data quality, and overtly restricted use. How, then, can we best enable the flow of data in a changing and challenging climate characterized by new regulations on data use, ever-present security threats, and an unprecedented deluge of information made available through advanced technologies and raw computational power?
Such is the key question addressed by the Clinical Research Informatics Strategic Planning Initiative, or CRISPI, launched in November 2021. CRISPI is our vision for clinical informatics (CI) at the NIH to enable more consistent and efficient clinical research practices and to more fully translate the scientific discoveries made in our laboratories into new approaches for diagnosing, treating, and preventing disease. This essay describes our efforts here to you, the distributors and consumers of clinical data.
The NIH has long been a leader in informatics. In the early 1980s, well before the nationwide adoption of electronic health records (EHR) systems, the NIH Clinical Center introduced the first CI systems. By 2004, the Clinical Center launched the innovative Clinical Research Information System, followed five years later by the Biomedical Translational Research Information System, the latter of which bridged clinical research data from the Clinical Center and other NIH institutes and centers. Both systems are still being used today. But to return to our water analogy, these data reservoirs are showing their age and cannot fully meet our modern demands.
We do envision data management as a harmonious ecosystem, a cycle in which streams and rivers of data are pooled and rise into clouds and are deposited in lakes for all to explore, given the necessary safeguards to avoid any poisoning of the wells. This may sound like a lofty goal, but we believe CRISPI has the potential to foster such a data ecosystem.
The challenges
As in other areas of biomedical research, clinical research is becoming more data intensive. Clinical data gathered from a single patient visit may include genomics, images, chemistry and laboratory tests, specialty-specific tests, patient surveys, and clinical notes. Additionally, the many sources and capture methods for collecting data add another dimension of complexity: the inclusion of electronic data capture using tablets, paper surveys, wearable sensors, and even mobile devices. There is an increasing need to ensure that the intramural research program's (IRP's) clinical informatics landscape evolves to meet the growing and ever-changing requirements and needs of clinical investigators' efforts to collect—as well as share—data with collaborators around the world.
Not only do clinical investigators have to deal with voluminous and diverse data, but they also face a variety of policy and regulatory compliance requirements covering areas such as human-subject oversight, consenting, data sharing, and mandatory reporting. In turn, investigators must navigate a multitude of information systems that these data enter and pass through. Within the IRP, there are more than 100 information systems, which fall into four categories: EHR systems; clinical trials management systems and databases; regulatory and clinical-research administration systems; and data-sharing platforms registered with the NIH BioMedical Informatics Coordinating Committee. Unfortunately, many of the systems have limited interface with one another, making it difficult for investigators to enter, extract, and share data.
Enter CRISPI
CRISPI is a broad-based effort to address our current clinical informatics needs while preparing for the future of comprehensive data sharing. This strategic planning initiative aims to connect key components of the existing clinical research infrastructure through secure standards-based electronic data capture and data exchange. CRISPI also seeks to streamline regulatory compliance and reporting, improve data workflows, reduce operational barriers for collaboration, and respond to emerging research that may address public health—including the ongoing COVID-19 pandemic—through data sharing.
The CRISPI team completed the first phase of its assessment in June 2022. To thoroughly understand our current and future clinical informatics needs, the team conducted in-depth interviews with clinical investigators and technical staff to make sure that the vision for any new clinical informatics infrastructure would address current challenges and support the visionary biomedical science for which the IRP is known.
Commonly cited concerns included too many disconnected clinical systems in which data must be entered; a lack of CI support resources, tools, and information technology infrastructure; and investigators having to rely on support teams associated with the systems. In addition, a lack of standards in how IRP clinical research data are represented, and the absence of data dictionaries or common identifiers, make it extremely difficult to link various data types together. These challenges make the analysis of data across multiple studies difficult and highlight an opportunity to implement data standards that will support data sharing and downstream analyses.
The assessment lays the groundwork for the next phase of CRISPI: the development of a long-term strategic plan that will produce recommendations to guide the evolution of the infrastructure (both systems and services) that will be needed to support clinical research across the IRP. Critical factors will include strong policies on data sharing and governance, interoperability of the clinical-research ecosystem, and adequate funding for support and maintenance of the systems and services for clinical investigators.
We expect that our robust strategic plan for clinical-research informatics will be completed by the end of 2022 and that pilot projects to test the recommendations will begin soon after. We will then develop an implementation plan and budget to ensure that our clinical investigators have access to the tools and systems they need to perform impactful research. Ultimately, the CRISPI effort will result in the development of shared, innovative clinical informatics practices that are adaptive, and will enable the use of cutting-edge approaches such as machine-learning, deep-learning, and remote-sensing technologies. This effort must be in conjunction with methods that enable the storage, data management, and analysis of highly diverse study datasets, using both established and exploratory scientific practices.
Our hope is that CRISPI, with rigor of design, will make rich data available with all the important and necessary protections, while quenching all communities in need, creating a multitude of research oases.
---
Andy Baxevanis, Yang Fann, and Janice Lee are leading the CRISPI team. Baxevanis is the director of computational biology in the Office of Intramural Research (OIR) and a senior scientist in the National Human Genome Research Institute; Fann is OIR's director of clinical informatics and the information-technology director in the National Institute of Neurological Disorders and Stroke; Lee is OIR's deputy director for intramural clinical research and is a senior clinician and clinical director in the National Institute of Dental and Craniofacial Research.
This page was last updated on Thursday, June 30, 2022