The Training Page
FROM THE FELLOWS COMMITTEE
Creative Activities Can Reduce Stress and Enhance Work Performance
During the COVID-19 pandemic, many of us turned to creative activities to provide comfort and entertainment. Some people took on activities that were completely new to them, such as baking, which led to many spectacular pandemic baking fails shared on social media, including deflated sourdough, burnt messes, and fused megacookies. No matter the final outcome, the process of undertaking creative activities can have a positive influence on mental health. One recent study showed that participating in creative activities in lockdown during the COVID-19 pandemic helped people to build resilience.
During the pandemic, some people also returned to their former creative hobbies, which brought with them a sense of nostalgia. Nostalgia can be a huge source of comfort during times of stress and can help to combat feelings of loneliness. Speaking to the New York Times, Clay Routledge, a psychologist who specializes in nostalgia, hypothesized that people unknowingly turned to nostalgia during the COVID-19 pandemic as a stabilizing force and reminder of what they cherish most.
Creative activities have benefits beyond stress relief and can even improve work performance. Critical scientific skills such as innovation and problem-solving are enhanced through creative activities. Performative activities, like improvisation (improv), can also help to improve teamwork, communication, and presentation skills at work.
Creative activities can also offer relaxing breaks from work which are beneficial for work performance.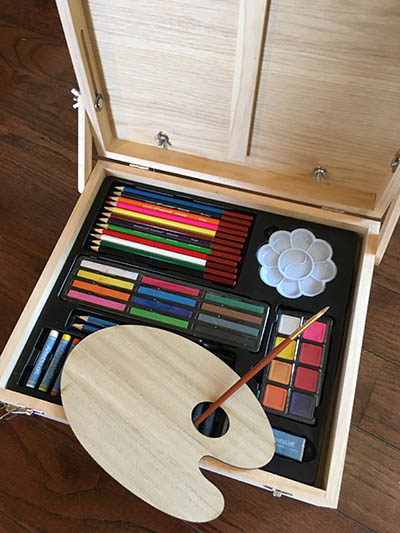 Choosing the creative activity that's right for you is also important. Setting off the fire alarm while trying to cook in a dodgy oven is unlikely to bring about positive mental health for anyone. The NIH Office of Intramural Training and Education (OITE) has recently run several wellness activities for trainees that incorporate creativity, such as painting, cooking, and even science improv. These activities are not only fun but can also bolster a sense of community within the NIH. There are also a range of free creative activities in the community, such as classes at your local library. The Labs at District of Columbia Public Library and the Montgomery County Public Library currently offer classes in cake decorating, clothing repair, and knitting. Online learning platforms such as LinkedIn Learning can be accessed for free through many public libraries and offer a range of courses on creative skills such as graphic design and video editing.
The COVID-19 pandemic isn't over yet, and it is unlikely to be the last stressful and traumatic event we will encounter in our own lives. As we return to normal work, it's important to continue to think about how we are managing our stress. Incorporating nonwork creative activities into our day-to-day lives can help us to not only cope with stress but also build critical scientific skills and enable us to work more effectively.
---
For upcoming OITE wellness events visit https://www.training.nih.gov/events/upcoming.
For further resources on stress management check out the OITE wellness website https://www.training.nih.gov/wellness.
The statements in this article come from the following sources:
---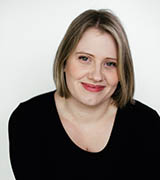 Erica Wynne-Jones is a former a visiting postdoctoral fellow (from Australia) in the National Institute of Allergy and Infectious Diseases. She left NIH in September 2021 for a job with Takeda Pharmaceutical Company and is studying immune-targeting oncology drugs that only become active once they are in a tumor. Outside of work she enjoys cycling, cartooning, writing science-themed satirical articles and sitcoms, and performing stand-up comedy.
This page was last updated on Tuesday, February 1, 2022