The SIG Beat
NEWS FROM AND ABOUT THE SCIENTIFIC INTEREST GROUPS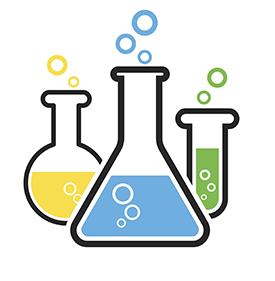 NEW SIG: Biomedical Engineering Scientific Interest Group
The Biomedical Engineering Scientific Interest Group (BME-SIG) seeks to fill a current void in bioengineering interest and organization within the broader NIH community. Initially spearheaded by the National Institute of Biomedical Imaging and Bioengineering (NIBIB) and the National Cancer Institute (NCI) with clinical advisors from the National Institute of Allergy and Infectious Diseases (NIAID), the SIG focuses on community-building and resource knowledge of engineers and scientists in the NIH intramural research program. Several subdisciplines are represented, including biomaterials, regenerative medicine, in vitro systems, immunoengineering, fabrication, tissue biomechanics, nanoformulations, drug delivery, materials science, and cancer therapeutics.
Educational Events: As a part of the BME-SIG, there will be several educational and outreach programs to promote biomedical engineering education and engagement of NIH trainees and researchers. Events will include seminars from invited speakers aimed at increasing the visibility of bioengineering and biomaterials and feature tech-transfer and patent law; regulatory processes such as FDA's investigational new drug applications; and pathways for bringing technologies to commercialization. Commercialization processes will be presented from the intramural perspective as well as the extramural university setting for trainees. The BME-SIG will host a technology-demonstration day in partnership with the NIH Library and feature engineering platforms such as 3D printing, nanoparticle synthesis, microfiber electrospinning, microencapsulation, organ-on-a-chip and microfluidic platforms, hydrogel biomaterials, and organoid modeling. Furthermore, the BME-SIG will provide career talks and tea times at which fellows can chat with members of the external bioengineering community.
Leadership is provided by a Steering Committee: Stadtman Investigator Matthew Wolf, and Senior Investigators Joel Schneider, and Kandice Tanner (NCI-CCR); Stadtman Investigators Kaitlyn Sadtler and Peter Schuck, and Staff Scientist Nicole Morgan (NIBIB); and Assistant Clinical Investigator Elise O'Connell and Staff Clinician Maura Manion (NIAID). For more information about the BME-SIG and instructions for joining the LISTSERV, go to https://oir.nih.gov/sigs/biomedical-engineering-scientific-interest-group.
NEW SIG: Innovation-Driven Enhancements for Advancement
The Innovation-Driven Enhancements for Advancement Scientific Interest Group (IDEA-SIG) provides a platform and safe space for the development of creative ideas through the exchange of information among NIH employees who have training and/or an interest in leadership, management, or business acumen. The mission of the group is to offer NIH faculty, staff, and trainees an opportunity to network and problem-solve and to gain access to business and management ideas, approaches, and analyses that can be used to address current challenges at the NIH and beyond. Techniques the group will use include, but are not limited to, the three-lenses approach, five-forces analysis, catalytic questioning, cooperative conversations, go-and-see approach, understanding the jobs-to-be-done, question bursts, dynamic work design, collaborative iteration, adaptable visions, and challenge-driven leadership for transformational change.
The full group will meet every other month via Zoom and on the NIH Bethesda campus (at such time that in-person meetings are allowed) and maintain a LISTSERV e-newsletter for more frequent communication between meetings. Smaller project-based working groups are advised to meet as needed. Presentation formats and topics may include (but are not limited to) leadership and management strategies and approaches; case studies; guest speakers; and panel discussions. The group is open to NIH employees at all levels and from all backgrounds. Special attention is paid to inclusion of trainees, staff scientists and clinicians, and administrative leadership and staff but also to principal investigators interested in gaining knowledge and experience relevant to scientific leadership positions. The Steering Committee will act as the overarching leadership group of the IDEA-SIG: Jessica Chertow, Ph.D., who is an Executive M.B.A. candidate (National Heart, Lung, and Blood Institute); and Clinical Center staff clinicians Andrew Mannes and Michael A. Solomon who both have M.D. and M.B.A. degrees. For more information, go to https://oir.nih.gov/IDEA-SIG or email Jessica Chertow (Jessica.chertow@nih.gov).
NEW SIG: Resilience Research Scientific Interest Group
The Resilience Research Scientific Interest Group (RR-SIG) was established to advance resilience research across NIH and partnering agencies by fostering communication, collaboration, and the sharing of resources. The concept of resilience encompasses the capacity to resist, adapt to, recover, or grow from a challenge; and it is well aligned with the NIH mission "to seek fundamental knowledge about the nature and behavior of living systems and the application of that knowledge to enhance health, lengthen life, and reduce illness and disability." The RR-SIG will serve as an extension of the Trans-NIH Resilience Working Group, which has developed a definition and concept model of resilience along with a research-design tool.
The RR-SIG aims to facilitate the harmonization of definitions, experimental design protocols, and frameworks for identifying and measuring resilience outcomes; the coordination and sharing of data resources for the development, testing, and validation of computer models and animal models that might advance the prediction of resilience health outcomes and responses to various stressors or treatment and prevention strategies; and the linkage of longitudinal data on healthy individuals to clinical trial data such that a broader range of baseline characteristics and long-term outcomes that might be associated with factors related to resilience can be achieved.
NIH staff are welcome to join the group which meets the first Tuesday of every month at 11:00 a.m.–12:00 p.m. Individuals from organizations and agencies outside of NIH may join by invitation only. All individuals with an interest in resilience research are invited to participate in the quarterly seminar series or other public events. The RR-SIG chair is LaVerne L. Brown; the intramural advisor is Ann Berger. For more information about the RR-SIG and instructions for joining the LISTSERV e-newsletter (to keep informed of the SIG's activities), go to https://oir.nih.gov/sigs/resilience-research-scientific-interest-group or contact LaVerne L. Brown (laverne.brown@nih.gov).
---
For a complete list of Scientific Interest Groups, go to https://oir.nih.gov/sigs/view-name.
This page was last updated on Tuesday, February 1, 2022