Announcements
FAUCI
National Geographic Documentary Films
Crafted around unprecedented access to NIAID Director Anthony Fauci, National Geographic Documentary Films' FAUCI is a revealing portrait of the nation's top infectious disease expert and one of our most dedicated public servants. The film will debut in select theaters on September 10, 2021.
---
ROCKY MOUNTAIN LABORATORIES: CANYON CREEK SCHOOLHOUSE LABORATORY 100TH ANNIVERSARY
In September 1921, state and federal scientists rented a schoolhouse in Montana to set up a laboratory. They worked there only seven years, but what they did made history. They created a vaccine for a highly fatal tick-borne disease (Rocky Mountain Spotted Fever); added to our knowledge of diseases carried by ticks; and established the forerunner of the Rocky Mountain Laboratories of the National Institute of Allergy and Infectious Diseases (Hamilton, Montana). This webpage celebrates the 100th anniversary of Canyon Creek Schoolhouse Laboratory. Read more at https://history.nih.gov/display/history/Canyon+Creek+Schoolhouse+Laboratory+100th+Anniversary+Intro
---
MOLECULAR MECHANISMS AND EVOLUTION OF VOCAL LEARNING
Presentation by Erich D. Jarvis, Ph.D., Rockefeller University
Tuesday, September 14; 2:00–3:00 p.m. (Eastern Time)
Register for this virtual event: https://bit.ly/3guwbpq.
Please join the NIH Office of Behavioral and Social Sciences Research for a virtual presentation by Erich D. Jarvis, Ph.D., Rockefeller University. Presentation summary: Vocal learning is the most critical behavior for spoken language. It has evolved multiple independent times among mammals and birds. Remarkably, although all vocal learning species are distantly related and have closer relatives that are non-vocal learners, humans and the vocal learning birds have evolved convergent forebrain pathways that control vocal learning. Jarvis used comparative genomics and transcriptomics to discover convergent changes in multiple genes in song learning pathways in birds and speech pathways in humans. The vocal-learning brain pathways have convergent specialized changes in genes that control connectivity, neuroprotection, and synaptic plasticity. Jarvis has found that specialized regulation is associated with convergent accelerated regions in the genomes of these species, which in turn have differential epigenetic availability in enhancer regions of some of the genes, inside the neurons of the vocal learning brain regions. Individuals who need reasonable accommodation to participate in this event should contact Erica Moore, erica.moore2@nih.gov, 301-594-4392, and/or the Federal Relay at 1-800-877-8339.
---
ORWH REQUESTS INFORMATION TO IDENTIFY GAPS IN WOMEN'S HEALTH RESEARCH
Deadline: September 15, 2021
Click here for more information and to submit comments.
The NIH Office on Research for Women's Health is planning a Women's Health Consensus Conference in October 2021 in response to a Congressional request to address NIH research efforts related to women's health research as well as the following specific conditions, rising maternal morbidity and mortality rates, increasing rates of chronic debilitating conditions in women, and stagnant cervical cancer survival rates. The ORWH is seeking comments and testimonies from the extramural scientific community, professional societies, and the general public regarding the topics mentioned above to assist with identifying research gaps, pitfalls in clinical practices, and obtaining real-life testimonial experiences (direct or indirect) caused by any or all of the listed public health issues.
A recent request for information (RFI) from NIH invites comments and testimonies from the extramural scientific community, professional societies, and the general public to help identify gaps in women's health research.
---
LOOKING FOR LIPIDS IN ALL THE RIGHT PLACES: HOST-MICROBIOME INTERACTIONS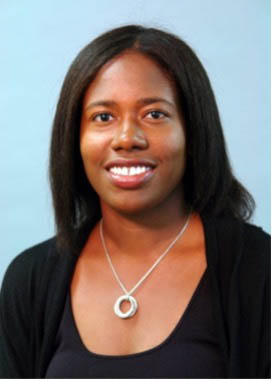 Featured speaker Elizabeth Johnson, Ph.D., an assistant professor in the division of nutritional sciences at Cornell University, will discuss her research in a 30-minute talk on how bacterial sphingolipids affect host signaling pathways, followed by a 30-minute live Q&A at the 2021 Judith H. Greenberg Early Career Investigator Lecture. Johnson's lab studies how lipids mediate diet-microbiome-host interactions with the goal of manipulating these interactions to benefit host health.
The lecture is open to everyone in the scientific community. Anyone interested in viewing the event can attend via NIH videocast. Students and trainees are encouraged to register in Zoom so that they can participate in the live Q&A following the lecture. People who require sign-language interpretation or other reasonable accommodation to participate in this event should contact info@nigms.nih.gov or call the Federal Relay Service (800-877-8339) at least five days before the lecture.
The Judith H. Greenberg Early Career Investigator Lecture highlights the achievements of NIGMS' early career grantees. Established in 2016 and originally called the NIGMS Director's Early Career Investigator Lecture, the series was renamed in 2021 to honor NIGMS' former Deputy Director Judith H. Greenberg, Ph.D. Greenberg retired in 2020 after 45 years of service to NIH.
---
UNSETTLED ETHICAL ISSUES IN GENE DRIVE RESEARCH
The Foundation for NIH (FNIH) is presenting a virtual panel discussion series that will explore and juxtapose various ethics perspectives and their relation to the emerging gene editing technologies collectively known as gene drive. Each moderated discussion will be followed by audience Q&A.
September 14, 2021: "Who owes what to whom: What is the nature and scope of responsibilities of the various actors in gene drive research?"; Moderator: Jim Lavery, Ph.D., Emory University
October 12, 2021: "From principles to principled action: What ethical principles ought to govern gene drive research?"; Moderator: Katherine Littler, World Health Organization
November 9, 2021: "Does gene drive technology raise exceptional ethical issues?"; Moderator: Claudia Emerson, Ph.D., McMaster University
All sessions meet for two hours beginning at 10:00 a.m., U.S. Eastern time.
Recordings of past sessions are available on YouTube at https://www.youtube.com/playlist?list=PLbopRNGowKJ8BOCFHN2OAaAzY0YVfFMzq.
---
WALS CONTINUES WITH VIRTUAL LECTURES 2021–2022
The NIH Director's Wednesday Afternoon Lecture Series (WALS) will be held most Wednesdays, 3:00–4:00 p.m., and can be viewed live online at videocast.nih.gov. The lectures will also be archived for later viewing. For any questions or requests, please the WALS office at WALSoffice@od.nih.gov.
Wednesday, September 29, 2021 to Thursday, June 30, 2022
September 29, 2021: "Diabetes Health Disparities: Biology, Race, or Racism";
Sherita Hill Golden, M.D. (Johns Hopkins Medicine)
October 6, 2021: Margaret Pittman Lecture; Lecture title TBD; Linda Fried, M.D. (Columbia University Medical Center)
October 13, 2021: "Neural Representations of Social Homeostasis"; Kay Tye, Ph.D. (Salk Institute)
October 20, 2021: DeWitt Stetten Jr. Lecture; "Evolutionary Dynamics of SARS-CoV-2"; Trevor Bedford, Ph.D. (Fred Hutch)
October 27, 2021: "Reimagining Mental Health Care in the US: Lessons from Low-resourced Contexts"; Vikram Patel, Ph.D. (Harvard Medical School)
November 3, 2021: "Wound Repair: Dealing with Life's Little Traumas"; Susan Parkhurst, Ph.D. (Fred Hutch)
November 10, 2021; Lecture title TBD; Kim Janda, Ph.D. (Scripps Research)
November 17, 2021: "Blood Stem Cell Clonality and the Niche"; Leonard Zon, M.D. (Harvard Medical School)
December 1, 2021: "Reconstruction of the Pathophysiology of Chronic Pain from Genome-wide Studies"; Luda Diatchenko, M.D., Ph.D. (McGill University)
December 8, 2021: Astute Clinician Lecture; Brigitte Widemann, M.D. (NCI-CCR)
December 15, 2021: William E. Paul Lecture; John O'Shea, M.D. (NIAMS)
Series continues through June 2022
---
2021-2022 PRINCIPLES OF CLINICAL PHARMACOLOGY COURSE
The PCP course is a free online lecture series covering the fundamentals of clinical pharmacology as a translational scientific discipline focused on rational drug development and utilization in therapeutics. Topics covered in the course include pharmacokinetics, drug therapy in special populations, drug discovery and development, and pharmacogenomics.
The course is free, self-paced and entirely online through the PCP website above. Registration is now open and course materials are available through August 1, 2022. A certificate of completion is awarded to participants who achieve a passing score on the final exam.
The course will be of interest to graduate students, postdoctoral scholars, medical and pharmacy students, scientists, and health professionals interested in expanding their pharmacology knowledge base. For additional information on the course, please visit the website above or contact the course coordinator at odpcp@mail.nih.gov. Please feel free to share the course information with any internal or external colleagues that you feel may benefit from the course.
---
2021-2022 INTRODUCTION TO THE PRINCIPLES AND PRACTICE OF CLINICAL RESEARCH COURSE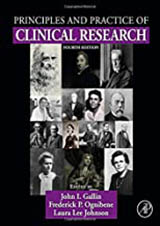 This free online course trains registrants on how to conduct clinical research effectively and safely. Graduate students, post-doctoral fellows, medical, dental, pharmacy, and nursing students and other health professionals are encouraged to enroll. The course textbook, Principles and Practice of Clinical Research, Fourth Edition (2018) is available for purchase from several online book retailers and at the NIH Building 10 FAES bookstore. For questions, contact the course coordinator at ippcr2@mail.nih.gov.
---
NIH CLINICAL RESEARCH CURRICULUM CERTIFICATE (CRCC) PROGRAM
Earn a formal certificate from the NIH Office of Clinical Research, Office of the Director, by completing a clinical research curriculum: https://ocr.od.nih.gov/crcc.html. The Clinical Research Curriculum Certificate (CRCC) program was developed for individuals engaged or interested in clinical or translational research. For questions, please email crcc@mail.nih.gov.
---
EVOLUTIONARY DYNAMICS OF SARS-COV-2
DeWitt Stetten Jr. Lecture [part of the NIH Director's Wednesday Afternoon Lecture Series (WALS)]
Wednesday, October 20, 2021, 3:00-4:00 p.m. ET
Videocast and archived: https://videocast.nih.gov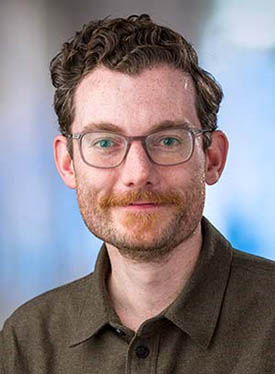 Trevor Bedford, Ph.D., an associate professor in the vaccine and infectious disease division and in the Herbold Computational Biology Program of the public health sciences division at the Fred Hutchinson Cancer Research Center, will speak on the evolutionary dynamics of SARS-CoV-2 at the 2021 DeWitt Stetten Jr. Lecture. His open-source Nextstrain project, a computational tool for tracking emerging pathogens, has seen substantial public health adoption to improve seasonal influenza vaccines, combat Ebola outbreaks, and understand and curb SARS-CoV-2 transmission. The virtual event will broadcast live via NIH Videocast.
The National Institute of General Medical Sciences established this annual lecture series in 1982 in honor of the third director of the Institute, DeWitt Stetten Jr., M.D., Ph.D. The lecture is open to all who are interested. People who require sign language interpretation or other reasonable accommodation to participate in this event should contact the WALS Office at WALSoffice@od.nih.gov (or the Federal Relay, 800-877-8339) five days before the lecture.
---
ADVANCING NIH RESEARCH ON THE HEALTH OF WOMEN: A 2021 CONFERENCE
Summary
In response to a congressional request to address NIH efforts related to women's health research, the Office of Research on Women's Health (ORWH), in conjunction with the Advisory Committee on Research on Women's Health (ACRWH), will be hosting an event titled "Advancing NIH Research on the Health of Women: A 2021 Conference." The key topics are (1) clinical practices related to rising maternal morbidity and mortality rates; (2) increasing rates of chronic debilitating conditions in women; and (3) stagnant cervical cancer survival rates.
Maternal Morbidity and Mortality: Maternal morbidity and mortality is a public health crisis in the United States, with an estimated six in 10 maternal deaths being preventable. During 2011–2015, the United States had nearly twice the live birth maternal mortality rate as peer countries, such as Canada and the United Kingdom. This rise in maternal mortality is even more pronounced among women of color, including Black, American Indian/Alaska Native, and Hispanic women. These racial and ethnic disparities are influenced by structural racism, implicit bias, and racially biased policies and practices, with neither education nor higher socioeconomic status mitigating the elevated risks.
Chronic Debilitating Conditions in Women: Rates of chronic debilitating conditions, such as chronic obstructive pulmonary disease (COPD), affecting women in the U.S. are on the rise, and chronic diseases are more common in women than men. However, there is a limited understanding of the impact of sex and gender influences on the outcomes of individuals with chronic diseases. Current challenges include lack of research on rare diseases that are more prevalent in women and lower specificity, sensitivity, and efficacy of diagnostic tests. Also, disparities exist among underserved racial and ethnic groups. For example, Black women are 20% more likely to die from heart disease than White women.
Stagnant Cervical Cancer Survival Rates: In the U.S., there are approximately 12,000 new cases of cervical cancer per year. Despite increased cervical cancer prevention efforts through human papillomavirus (HPV) vaccination and cervical cancer screening, the incidence of and mortality rate from cervical cancer have remained stable over the past two decades. There are also significant racial and ethnic disparities related to cervical cancer. For example, Black and Hispanic women in the U.S. are diagnosed more frequently than women of other races and ethnicities in the U.S. and are less likely to survive.
---
"THE SCIENCE OF HEALTH DISPARITIES: THE SOCIAL DETERMINANTS OF HEALTH MEET THE NIH MISSION"
Anita B. Roberts Lecture
Speaker: Michele Evans, M.D.
Monday, November 1st, 1:00-2:00 p.m.
Videocast (and archived): https://videocast.nih.gov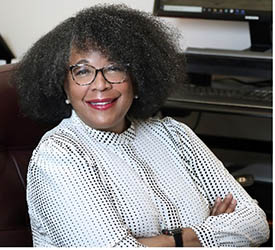 Michele Evans (National Institutes on Aging) will be the honored speaker of the 2021 Anita B. Roberts Lectureship. Trained as a physician scientist, Evans and her team conduct interdisciplinary clinical and basic science research focused on examining the underlying cause of the disproportionate incidence, morbidity, and mortality of age-related disease among minority and low socioeconomic status Americans. Health disparities research is, by the nature of the problem, a discipline that requires interdisciplinary investigations that critically explore psychosocial, environmental, behavioral, and biological factors to unravel the causes and provide targets or frameworks for interventions that will lead to the elimination of differential health burdens and life expectancy. The differential COVID-19 pandemic morbidity and mortality statistics among minority populations requires us all to examine how to equitably extend the benefits of NIH's mission to enhance health, lengthen life, and reduce illness and disability to all populations. Dr. Evan's work has taken NIH's mission to the neighborhoods of Baltimore to examine the biologic transduction pathways through which social determinants of health lead to poor health outcomes. At the forefront is investigation of the transduction mechanisms that transform social determinants of health into disease and identification of the pivotal intersections where social and biologic factors react to drive disparities. Evans serves as Deputy Scientific Director, NIA. She is an outstanding mentor and also, is the Training Director for the NIA Intramural Research program.
The "Anita B. Roberts Lecture Series: Distinguished Women Scientists at NIH" is sponsored by the NIH Women Scientists Advisors Committee and honors the research and mentoring contributions of Roberts and other female scientists. Roberts, who spent 30 years at NCI before her death in 2006, was known for her groundbreaking work on transforming growth factor–beta. The lecture will be presented virtually and can be viewed by logging onto the website listed above. To arrange sign-language interpretation, please contact Dee Andrews at dandrews@od.nih.gov.
---
2021 COVID-19 RESEARCH WORKSHOP
The COVID-19 pandemic brought unprecedented changes to the world. In response to this challenge, the scientific community mobilized on many fronts with advances in vaccines, diagnostics, treatments, pathology, immunology, virology, structural biology, cell biology, and many other areas. To help facilitate interactions and highlight work from NIH/FDA investigators, the NIH COVID-19 scientific interest group will host a virtual workshop for NIH/FDA staff on Thursday, December 2, and Friday, December 3, 2021.
---
2022 DEMYSTIFYING MEDICINE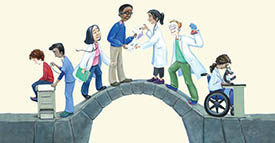 January 4: Anthony Fauci (NIAID), "COVID: Then, Now, and the Future"
January 11: Barry Marshall (UWA), Martin Blaser (Rutgers), "The Split Personality of Helicobacter Pylori"
January 18: Jeffrey Gordon (WUSL) "Malnutrition: The Role of the Microbiome"; Tim Gretin (NCI) "How Gut Microbiome Controls Growth of Liver Tumors"
January 25: Luba Vihkanski (Weizmann, Israel) "Innate Immunity: Elie Metchnikoff (1845-1916) and the Immunity War"; Robert Gallo (UMD) "Innate Immunity Today"
February 1: Michael Lenardo (NIAID) and Helen Su (NIAID), "Defining Genes Underlying Mendelian Immunological Disorders Leads to Precision Medicine Interventions"
February 8: Lindsey Criswell (NIAMS), "Epigenetic contribution to autoimmune diseases"; Steven Holland (NIAID), "Anticytokine Autoantibodies: Important Underappreciated Cofactors in Rare and Common Conditions"
February 15: Richard Youle (NINDS) and Derek Narenda (NINDS), "The Mighty Mitochondrion and its Diseases"
February 22: Dan Kastner and ? (speaker and title pending)
March 1: Nick Lane (UCL-UK), Jennifer Lippincott Schwartz (HHMI), "Origin of Life: Viewed by Evolutionary Biologist and Cell Biologist"
March 8: Nora Volkow (NIDA), "Brain Development in Adolescents and Addiction Risks"; Branda Curtis (NIDA), "Stigma in Addiction Treatment"
March 15: Neal Young, "Somatic Mutations in "Benign" Diseases"; Peter Grayson "Somatic Mutations in Rheumatologic Diseases: VEXAS and Beyond"
March 22: Sangeeta Bhatia (MIT), "Tiny Technologies and Medicine: From Hepatic Tissue Engineering to Cancer Nanotechnology"
March 29: Walter Koroshetz (NINDS), Joshua Gordon (NIMH), "Chronic COVID: Neurologic and Mental Effects"
April 5: Lyuba Varticovski (NCI), Alan Decherney (NICHD), "Endocrine Disrupters and Fertility"
April 12: John Mather (NASA), "Seeing Biology and Physics in Space"
April 19: Evelina Federenko (MIT), Nadia Biassou (CC), "How Minds and Brain Create Language"
April 26: Brigitte Widemann (NCI) and Jack Shern, "Neurofibromatosis Type 1 Tumors: Natural History to Precision Therapy"
May 3: NIH Director Francis Collins to be invited
This page was last updated on Tuesday, February 1, 2022