Accelerating an End to Dementia
New NIH Center for Alzheimer's Disease and Related Dementias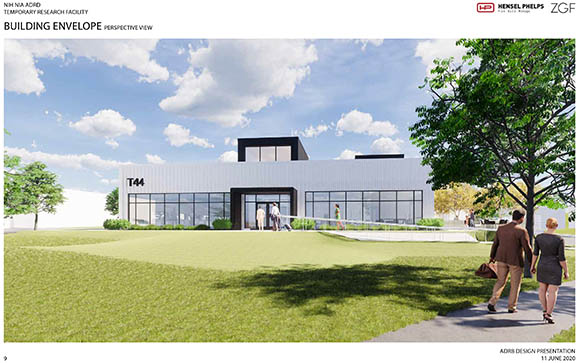 A formidable new player has arrived in the fight against neurodegenerative diseases: NIH's Center for Alzheimer's Disease and Related Dementias (CARD). Established in 2020 by the National Institute on Aging (NIA) and the National Institute of Neurological Disorders and Stroke (NINDS), the center will draw on the wealth of resources across NIH and around the world to develop treatments and preventions for Alzheimer disease and related dementias (AD/ADRD).
At the helm of the center is CARD Director Andrew Singleton, an NIH Distinguished Investigator who has published 655 studies during his 20-year career in NIA's Intramural Research Program (IRP). "Our program aims to serve as a hub for neurodegenerative research, centered [on] the area of understanding biology and anchored in genetics," Singleton said. "We are an extremely mission-focused group where people can come in and work on a very focused topic related to AD/ADRD for a set period of time."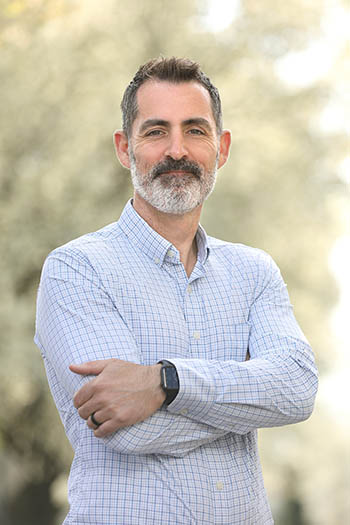 The effort couldn't come sooner. AD, the most common form of dementia, currently affects over five million Americans. As the baby boomer generation ages, that number is expected to escalate to 13.8 million by the year 2050, representing an enormous cost to those diagnosed with the disease, as well as to caregivers and society as a whole. The looming public-health crisis hasn't gone unnoticed, however, and a transformative federal investment has poured into the AD/ADRD space over the past six years. NIA alone has seen its funding more than triple since 2015 to accelerate research focused on ending the devastation caused by these diseases. Singleton emphasized that, rather than compete with existing extramural endeavors, CARD seeks to fill in the gaps. "We're a large foundational initiative," he said. We are "focused on finding the places where there are resource needs, things that need to be done that are not getting done in the extramural world."
One of CARD's first such projects is already moving forward—the Induced Pluripotent Stem Cell (iPSC) Neurodegenerative Disease Initiative (iNDI). Led by NINDS's Michael E. Ward and NIA's Mark Cookson, the project aims to build a better understanding of how genetic mutations lead to the brain cell damage underlying Alzheimer disease and other dementias. The iNDI is engineering a standardized library of stem-cell lines for 154 genetic variants known to contribute to AD/ADRD. The massive undertaking is the largest iPSC genome-engineering project to date and will offer scientists an invaluable resource to test promising treatments at the genetic level. Engineering and distribution of these lines is expected to take one year. A second phase will molecularly characterize the lines—a three-and-a-half-year process that will reveal the key networks and pathways involved in these diseases.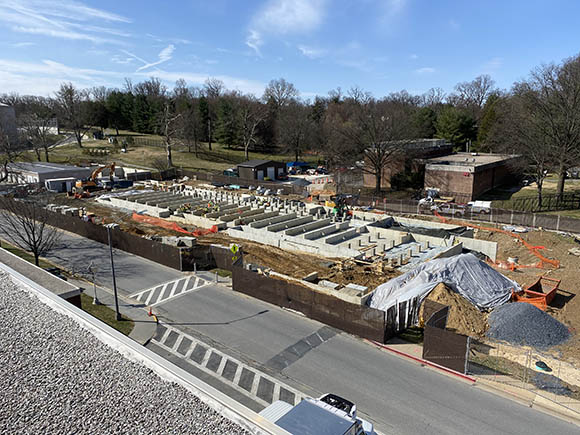 CARD's new home is under construction, just south of Building 10 on the NIH Bethesda campus, and will open its doors in early 2022. The temporary 24,000 square-foot, one-level modular facility will include laboratories, conference rooms, and office spaces. A collaboration of talent will be the driving force behind the state-of-the-art facility. A small number of permanent CARD staff will support groups that have expertise in AD/ADRD fields. Joining them will be a revolving series of independent research scholars.
"These are newer, extremely promising postdocs," said Singleton. "We give them resources to run a small group...and chase things." Singleton noted that over half of the staff will be visiting investigators (both intramural and extramural) who want to commit 6–12 months to come and work in CARD space on an AD/ADRD related project. "And we're opening the possibility of investigators within the IRP who have an interesting idea in the AD/ADRD space to run a project in CARD."
Smoothing the path to innovation by streamlining data access is a priority, and CARD will make several powerful bioinformatic tools available to the AD/ADRD research community. These data platforms organize and decipher vast amounts of neurodegenerative data and will be accessed through one useable, open-source portal—enabling investigators to accelerate projects and collaborate more efficiently with colleagues. Other public-data resources are planned, too. The center will use long-read sequencing to analyze the genome of a large number of people diagnosed with AD/ADRD as well as healthy individuals. Singleton hopes that the resulting library will serve as a reference that scientists can use to predict genetic variations in people who haven't been directly sequenced. "We're trying to do this across diseases...and in ancestrally diverse individuals."
The road from basic clinical science to breakthrough treatment can be long and costly and is often fraught with failure. By leaning on the stable funding and exceptional expertise at the IRP, CARD is uniquely positioned to translate promising AD/ADRD targets and projects into something that private industry partners are comfortable taking on—a process known as "de-risking." For example, Richard Youle (NINDS) will lead AutoTac, a project that involves eliminating pathological tau protein aggregates that are associated with AD by targeting them for autophagic removal (a waste-disposal mechanism naturally present in cells).
Eventually, Singleton has his sights on a precision-medicine approach using genetic-based therapeutics. "That's a space we'd really like to move toward," he said. We'd "first [be] targeting monogenetic forms of disease and then hopefully building our toolkit against genetically complex diseases."
There is a palpable sense of hope on the horizon for an end to AD/ADRDs. "What makes me most excited is the unknown at the moment," said Singleton. "The new ideas that I don't know where they are going to come from or what they are going to focus on...and lastly and hopefully, trials—using the power of the Clinical Center and the resources we have here to do clinical trials in the AD/ADRD space."
To learn more about CARD, go to https://www.nia.nih.gov/research/card.
---
A Timeline of Notable AD/ADRD Milestones at NIH
1984: NIA funds Alzheimer's Disease Research Centers at major medical institutions across the United States.
1991: NIA sets up the Alzheimer's Disease Cooperative Study, a nationwide medical network to collaborate on the development of Alzheimer treatments and diagnostic tools.
2005: NIA's Alzheimer's Disease Preclinical Drug Development program is established.
2008: IRP research explains the mechanism behind prion self-propagation, which has broad significance in understanding several common human diseases that feature amyloids, including Alzheimer disease.
2012: The International Alzheimer's Disease Research Portfolio is launched in collaboration with the Alzheimer's Association. The database captures the full spectrum of research investment and resources and enables funders of Alzheimer research to share and review funding data.
2012: The first National Plan to Address Alzheimer's Disease is created, following passage of the National Alzheimer's Project Act in 2011. NIH leads the research effort targeted to preventing and treating the disease.
2013: NIH generates first batch of genomic data on Alzheimer disease.
2013: IRP researchers identify several genetic variants associated with the development of Alzheimer disease.
2015: IRP investigators identify blood biomarkers that predict who will develop Alzheimer disease years before symptoms develop.
2015: Aimed at speeding discovery, congressional legislation requires that NIH prepare a professional judgment budget to estimate the additional funding needed each year to help reach the ultimate research goal of the National Plan—to effectively treat and prevent Alzheimer disease and related dementias by 2025.
2020: FDA approves the first tau biomarker as a diagnostic tool for Alzheimer disease.
2020: NIA and NINDS announce the establishment of CARD, construction plan launch, and the appointment of Andrew Singleton as acting director.
2021: In an article published in Neuron, NIH researchers outlined their plans for the iPSC Neurodegenerative Disease Initiative, which will test more than 100 genetic mutations linked to Alzheimer disease and related dementias. (Neuron 109:1080–1083, 2021; DOI:10.1016/j.neuron.2021.03.022)
2021: NIH announces that, effective April 13, Andrew Singleton is the director of CARD.
2021: The FDA approves aducanumab to treat patients with Alzheimer disease using the Accelerated Approval pathway, under which the agency "approves a drug for a serious or life-threatening illness that may provide meaningful therapeutic benefit over existing treatments when the drug is shown to have an effect on a surrogate endpoint that is reasonably likely to predict a clinical benefit to patients and there remains some uncertainty about the drug's clinical benefit." While the NIH provided no direct support for the development of the drug, NIA's years of funding have been integral to this and other promising therapeutic approaches to treating Alzheimer disease.
For more information on AD/ARD, go to https://www.nia.nih.gov/health/alzheimers-disease-fact-sheet.
---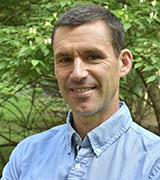 Michael Tabasko is the science writer-editor for the NIH Catalyst.
This page was last updated on Thursday, February 3, 2022