From the Deputy Director for Intramural Research
Being Mindful of Diversity and Inclusion When Selecting Scientific Speakers at NIH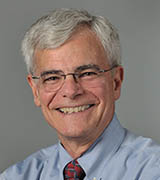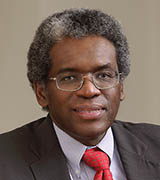 The recent recognition of Juneteeth as a federal holiday acknowledges the essential contributions made to this nation by people of African descent and calls for us to "recommit ourselves to the work of equity, equality, and justice," as stated in President Biden's proclamation. "We celebrate the centuries of struggle, courage, and hope that have brought us to this time of progress and possibility," the President said.
Thus, Juneteenth is a reminder that diversity is strength and that the National Institutes of Health is the world's leading biomedical research institution by virtue of the diversity we attract. What better way to express this diversity than through the selection of speakers for our seminar series that reflect the amazing diversity of this nation.
NIH Director Francis Collins created quite a stir by calling for an end to "manels" (all-male speaking panels), coincidentally just days before Juneteeth in 2019. In spite of this initiative, we still keep seeing symposia at the NIH with a surprising lack of gender and ethnic diversity among the speakers, given the known diversity of the talent pool.
Those of us who organize seminar series and symposia have a great deal of control over the speed of dissemination of new scientific concepts. It is therefore important for us to be mindful and intentional about hearing from the full breadth of talented researchers. It is very easy to nominate the "usual suspects" when putting together a seminar series, but that is not the best way to promote scientific discourse.
To enhance diversity and inclusion in the Wednesday Afternoon Lecture Series (WALS), the Office of Intramural Research (OIR) has embraced several promising practices, which we will share here.
The best way to promote diversity and inclusion is to invite nominations from a large and diverse group of individuals. Each year, we invite WALS nominations from the entire NIH community. We especially encourage nominations from our diverse array of Scientific Interest Groups. In addition, we encourage nominations from groups such as the Women Scientists Advisors Committee and the Women of Color Subcommittee of the Working Group on Women in Biomedical Careers. We encourage other groups who feel that they are underrepresented to nominate speakers for the WALS and other seminar series. Feel free to recommend multiple candidates during our next call for speakers.
We also make sure that a diverse group of scientists are involved in the speaker-selection process. We are fortunate that the OIR senior staff is such a group. Another practice that diversifies the WALS is favoring nominees who have not spoken at the NIH in the last five years.
Even organizers of more narrowly focused lab and branch seminar series and institutes and centers (IC)-sponsored symposia should be mindful of diversity and inclusion. The first point to consider is not to assume that you know every important researcher. NIH has several web-based tools for identifying top researchers in specific fields. To identify NIH scientists in the Intramural Research Program (IRP), search the NIH Intramural Database and the IRP PI listing by research focus area. To find NIH grantees in specific areas, you can search the NIH RePORTER. The NIH Office of Scientific Workforce Diversity (OSWD) has also developed a tool for identifying diverse groups of scientists in particular research areas. If you require assistance with generating a list of diverse speakers on a particular topic, you can reach out to OIR, OSWD, or your IC's extramural program officers.
We also recommend taking note of outstanding scientists you see at meetings, on television, or as authors of journal articles, so that when the opportunity arises, you will have some people in mind. Before finalizing your speaker list, ask yourself whether your list reflects the diversity of the talent pool. If not, why not? If there is no good reason, keep looking.
As stated on the OIR Diversity and Inclusion web page, a key part of our definition of inclusive excellence is "creating and fostering an environment in which all talented individuals are allowed to contribute." Research seminars and symposia greatly enrich the intellectual environment at NIH.
Let's all work together to make sure that all talented researchers are heard.
This page was last updated on Thursday, February 3, 2022