News Briefs
Some NIEHS Employees Furloughed During the Shutdown
Most of NIH was not affected by the partial government shutdown (December 22, 2018, to January 25, 2019) because it is funded through the passage of the Labor Health and Human Services (HHS) Funding Bill. But a few people at the National Institute of Environmental Health Sciences (NIEHS) in Durham, North Carolina, weren't so lucky. The NIEHS Superfund Research Program (SRP), which is funded by the U.S. Department of the Interior Appropriations Bill, experienced a lapse in appropriations, and 12 NIEHS employees were furloughed as a result. There was no delay in awarding Superfund Research grants, but normal oversight of grant-funded research did not happen.
Superfund Research Program
Since its inception in 1987, the SRP has applied a multidisciplinary approach to research focused on providing a solid foundation that environmental managers and risk assessors can draw upon to make sound decisions related to Superfund and other hazardous waste sites. The program supports peer-reviewed research in university-based centers, encompassing collaborations at over 100 institutions; provides funding for Small Business Innovation Research/Small Business Technology Transfer Research grants designed to foster the commercialization of relevant technologies, products, and devices; and funding for individual research grants to address specific issues that complement the multiproject center grants. The SRP also has a strong training component, which supports graduate students and postdoctoral researchers and funds a variety of outreach efforts to facilitate the translation of research findings to the communities and organizations most concerned with hazardous substances, with the ultimate goal of improving public health.
Some other parts of HHS were also affected by the shutdown:
Indian Health Service (IHS): IHS could only perform national policy development and issuance, oversight, and other functions necessary to meet the immediate needs of the patients, medical staff, and medical facilities. IHS was unable to provide the majority of funds to Tribes and Urban Indian Health programs.
Agency for Toxic Substances and Disease Registry (ATSDR): ASTDR was unable to support most environmental-health professional-training programs, continuous updating of health-exposure assessments and recommendations, and technical assistance, analysis, and other support to state and local partners.
Food and Drug Administration (FDA): FDA was unable to support some routine regulatory and compliance activities, including some medical product, animal drug, and most food-related activities. FDA also paused routine establishment inspections, cosmetics and nutrition work, and many ongoing research activities.
---
New Director at NCCIH
Helene Langevin, an expert in integrative health, was sworn in as director of the National Center for Complementary and Integrative Health (NCCIH) on November 26, 2018. Her research interests have centered on the role of connective tissue in chronic musculoskeletal pain and on the mechanisms of acupuncture and manual and movement-based therapies. Her recent work has focused on the effects of stretching on inflammation-resolution mechanisms within connective tissue.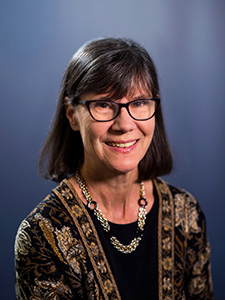 Before coming to NIH, Langevin was the director of the Osher Center for Integrative Medicine, which is jointly based at Brigham and Women's Hospital and Harvard Medical School (both in Boston). She was also a professor-in-residence of medicine at Harvard Medical School and a visiting professor of neurological sciences at the University of Vermont Larner College of Medicine (Burlington, Vermont).
"Helene's distinguished career and leadership in the integrative health community, along with her research on the role of nonpharmacologic treatment for pain, makes her ideally suited to lead NCCIH," said NIH Director Francis Collins. "We are so pleased to have her join the NIH leadership team."
As NCCIH director, Langevin oversees the continued development of an evidence base for the diverse medical and health-care systems, practices, and products that are not generally considered part of conventional medicine. NCCIH has an annual budget of approximately $142 million with which it funds and conducts research to help answer important scientific and public-health questions about natural products, mind and body practices, and pain management. The center also coordinates and collaborates with other research institutes and federal programs on research into complementary and integrative health.
Langevin received an M.D. degree from McGill University (Montreal). She completed a postdoctoral research fellowship in neurochemistry at the Medical Research Council Neurochemical Pharmacology Unit (Cambridge, England) and a residency in internal medicine and a fellowship in endocrinology and metabolism at The Johns Hopkins Hospital (Baltimore). She was the principal investigator of several NIH-funded studies and has authored more than 70 original scientific papers. She is also a fellow of the American College of Physicians.
Langevin expects to continue her research in an intramural lab that has been established in the National Institute of Dental and Craniofacial Research. She is interested in exploring how to keep connective tissue flexible and free from pain, slow aging, and increase the health of the whole body.
NCCIH had its start in 1992 as the Office of Alternative Medicine within the Office of the NIH Director and became the National Center for Complementary and Alternative Medicine (NCCAM) in 1998. In 2014, NCCAM was renamed the National Center for Complementary and Integrative Health. The two previous directors were Stephen Straus (1999­–2006) and Josie Briggs (2008–2017). David Shurtleff was acting director until Langevin was appointed and is now deputy director.
---
NIBIB's New Director: Biophotonics Pioneer Bruce J. Tromberg
The new year brought a new director for the National Institute of Biomedical Imaging and Bioengineering (NIBIB): Bruce J. Tromberg, a pioneering leader in the field of biophotonics. Biophotonics is a combination of biology and photonics [the physical science of the generation, detection, and manipulation of light or photons (an elementary particle)]. Before coming to NIH, Tromberg was a professor of biomedical engineering and surgery at the University of California at Irvine and the director of the Beckman Laser Institute and Medical Clinic (Irvine, California), an interdisciplinary research, teaching, and clinical center for optics and photonics in biology and medicine.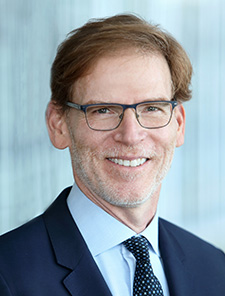 Tromberg's research involves the use of light to image and conduct therapy at the molecular, cellular, and tissue levels. He specializes in new technology development as well as the bench-to-bedside clinical translation, validation, and commercialization of promising methods designed to improve human health.
"Bruce brings substantial experience in biophotonics," said NIH Director Francis Collins. He "demonstrated his commitment to state-of-the-art imaging and bioengineering technologies through his research and leadership on numerous advisory committees, including the NIBIB National Advisory Council from 2012 to 2016.
In addition to serving as NIBIB director, Tromberg will be continuing his research at NIH. He plans to establish the Section on Biomedical Optics (SBO) in the Eunice Kennedy Shriver National Institute of Child Health and Human Development. "The SBO will develop new bedside and wearable sensor technologies for quantitative measurements of tissue composition and metabolism," he said. "These devices can be translated to the clinic for guiding clinical decisions and understanding dynamic biological processes."
Tromberg will be collaborating with Amir Gandjbakhche, a senior investigator in NICHD's Section on Analytical and Functional Biophotonics and a pioneer in optical technologies for functional neuroimaging.
"We are delighted that he will be one of our PIs," said NICHD Scientific Director Constantine Stratakis. "He is the second institute director–after Jon Lorsch of the National Institute of General Medical Sciences—to be hosted by NICHD."
As NIBIB director, Tromberg will oversee NIBIB's annual budget, which in FY2019 is $389 million. Although a portion of the research budget is allocated to intramural laboratories at NIH, the majority supports a portfolio of more than 800 active grants awarded to universities around the nation and internationally. His staff will comprise approximately 230 employees who conduct or support research and development of new biomedical imaging and bioengineering technologies and techniques to fundamentally improve the detection, treatment, and prevention of disease. NIBIB also supports multidisciplinary research in the physical, mathematical, and computational sciences.
Tromberg has conducted extensive NIH-supported research and has been the principal investigator for multiple NIH grants going back as far as 1994. Between 1997 and 2018 he served as PI for the Laser Microbeam and Medical Program, an NIH P41 Biomedical Technology Resource Center at UC Irvine. As a high-school student, he volunteered in a National Cancer Institute laboratory on the NIH Bethesda campus, graduating in 1974 from Woodrow Wilson High School (Washington, D.C.). He earned a B.A. in chemistry and psychology in 1979 from Vanderbilt University (Nashville, Tennessee) and a Ph.D. in chemistry in 1988 from the University of Tennessee (Knoxville, Tennessee). While completing his Ph.D., he conducted research as a Department of Energy predoctoral fellow at the Oak Ridge National Laboratory (Oak Ridge, Tennessee). He did his postdoctoral work as a Hewitt Foundation Fellow at the Beckman Laser Institute and joined the faculty of UC Irvine in 1990. He has co-authored more than 450 publications and holds 18 patents for biophotonics technologies and their applications in areas such as cancer, neuroscience, and vascular disease.
NIBIB was formed in 2000 to improve health by leading the development and accelerating the application of biomedical technologies. The founding director was Roderic Pettigrew, who served from 2002 to 2017 before stepping down to assume two senior leadership positions at Texas A&M University (College Station, Texas). After his departure, Jill Heemskerk became the NIBIB acting director. She will continue to serve in a leadership capacity as the NIBIB deputy director.
This page was last updated on Tuesday, April 5, 2022