Groundbreaking Immunotherapy Research Revolutionizes Cancer Treatment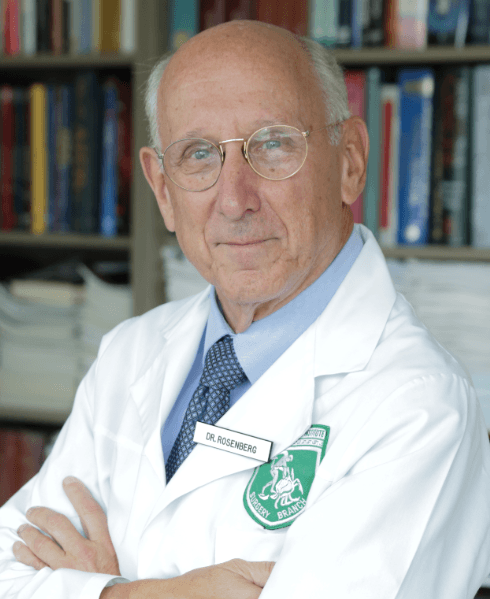 Like many young boys, IRP senior investigator Steven A. Rosenberg, M.D., Ph.D., initially believed he would grow up to become a cowboy, a dream he shared with his older brother, Jerry. That plan changed after World War II ended and stories began coming out of Europe about members of his family who had perished in concentration camps.
"I just became so upset about the evil that people could perpetrate on one another," he recalls. "Right then and there, I knew I wanted to do the opposite. I wanted to do things that would help people, and I developed almost a spiritual desire to become a doctor."
He ultimately did become a doctor, and his pioneering research into how cancer interacts with the immune system has led to treatments that are reducing suffering for many people with cancer. In recognition of this groundbreaking work, Dr. Rosenberg was awarded the HHS Secretary's Award for Distinguished Service in August 2021. The highest honor given by the US Department of Health and Human Services (HHS), the award celebrates excellence in leadership, ability, and service.