Cooking Up a Recipe for Healthier Eating
IRP's Tonja Nansel Probes the Hidden Forces Behind Our Food Choices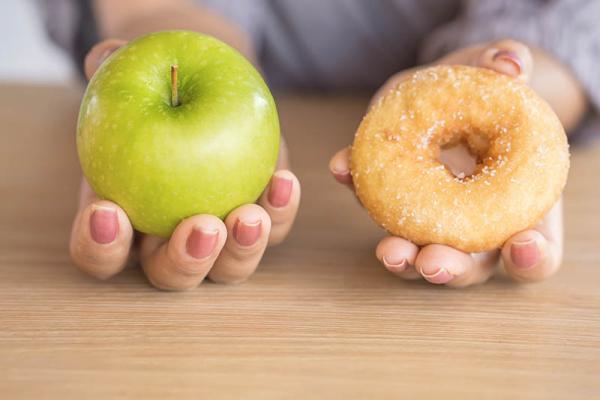 As legendary chef James Beard once said, "Food is our common ground, a universal experience." Beyond a basic need to stay alive and obtain healthful nutrients, food is a source of pleasure, a reflection of culture, and a link to others. However, for many of us, food is also a challenge. There's the food we love and the food that's good for us, and the two aren't always the same.
As we celebrate World Food Day on October 16, we spoke with IRP senior investigator Tonja Nansel, Ph.D., who is seeking explanations for the nutritional choices we make.
"The dietary quality of the U.S. population is well below recommended guidelines, and that's the case regardless of income, education, and background," Dr. Nansel says. "Simply put, we're all eating badly."
Lack of nutritional knowledge, combined with high food prices and limited access to healthy options, are the usual suspects when both members of the general public and nutrition scientists try to explain our poor diet. In reality, though, these factors explain only a small proportion of the problem. Dr. Nansel is looking for the rest of the story. She began that search as an IRP postdoc working with kids who have type 1 diabetes to improve how they manage their illness. Diabetes raises the risk for other conditions like heart disease that are strongly connected with poor nutrition.
"I was really struck by the fact that diet was taking a secondary role in diabetes management, and at the same time I was becoming more and more aware of the population health burden of poor diet and how it impacts so many diseases across all people," Dr. Nansel says.
She and her collaborators decided to conduct a study called Cultivating Healthy Environments in Families (CHEF), in which they tested a nutrition intervention providing education and support for families of kids with type 1 diabetes. The results were great by study standards. The intervention helped families improve their diets, adding about a serving of whole plant foods per day to their intake.1 On the other hand, by nutritional guideline standards, that outcome was still pretty paltry.
"That's the problem that we see across our field," Dr. Nansel says. "When you look at the average effect of a nutritional intervention, it's just nowhere near to getting us where we need to be if we're going to really improve population health."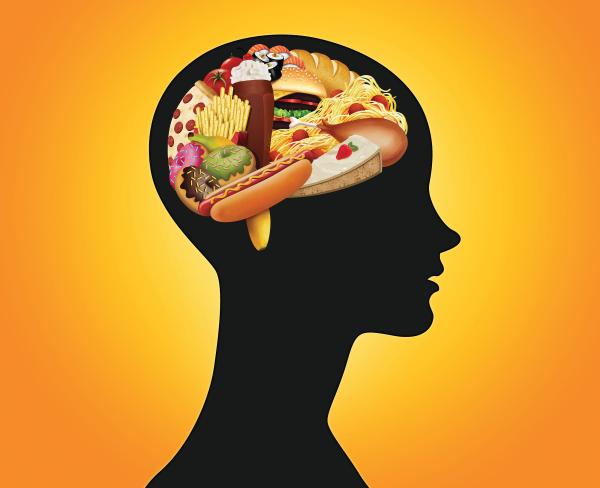 While Dr. Nansel was doing this research, neuroscientists were discovering that food — especially highly processed, highly palatable foods like French fries and donuts — affects the reward centers in the brain, just as drugs and alcohol do. The phenomenon is called reward-related eating.
"We give people education about why and how they should eat healthy and we work to improve access to healthy food, but if something is driving our unhealthy eating behaviors because it is so pleasurable to the brain, that's hard to override," Dr. Nansel says.
She decided to step back from interventional research aimed at changing behaviors and begin focusing instead on observational research to better understand the motivations and challenges behind our decisions. The resulting study, called the Pregnancy Eating Attributes Study (PEAS), took a hard look at the diets of women during pregnancy and in the year after they gave birth, as well as what their children ate during those periods. The goal was to see what characteristics and circumstances made these moms more susceptible to the allure of unhealthy food choices. Working in collaboration with researchers at the University of North Carolina at Chapel Hill, Dr. Nansel and her team administered multiple questionnaires to more than 450 moms-to-be, asking them about the foods they kept in their homes and possible triggers for poor dietary decisions, such as sleep, stress, and mental health struggles.2,3
"If you are highly sensitive to reward-related eating, the quality of the foods you have at home matters because you're exposed to cues prompting you to seek those rewarding foods," Dr. Nansel says.
However, to Dr. Nansel's surprise, the type of food kept at home "matters just as much for everybody," she says. Even women in the PEAS study who were not particularly motivated by the rewarding properties of highly palatable foods were still susceptible to cookies if they were available.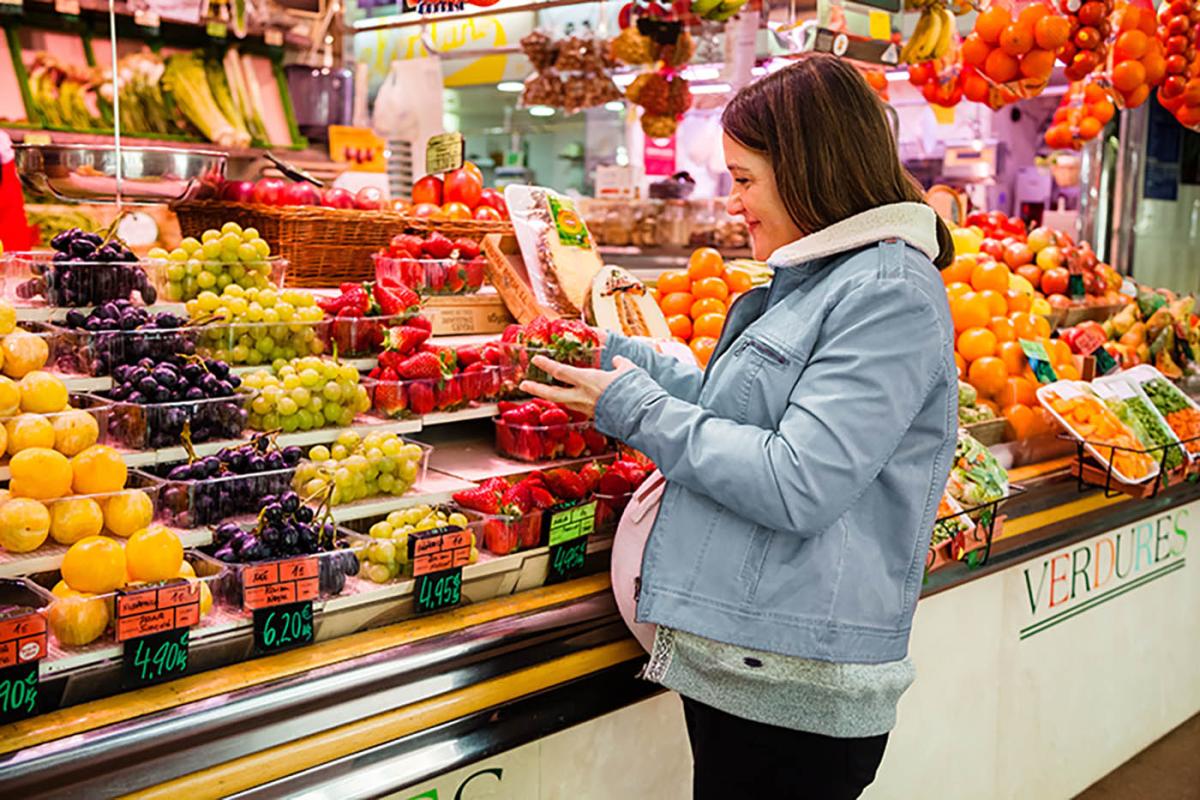 At the same time, Dr. Nansel's team conducted a laboratory study in which pregnant women were invited to participate in what they thought was a taste test. The participants were given a standardized meal and were instructed to eat until "no longer hungry." Afterwards, some participants were asked to take bites and rate the taste of a few junk foods like chips and cookies, while others sampled healthy fare like fruits and vegetables. Finally, they were offered the leftovers from their taste test and left alone with some magazines to wait. Later, the same participants repeated the entire procedure again, but those who rated the taste of junk food the first time rated healthy foods the second time and vice-versa.
Dr. Nansel expected people to eat more leftover junk food than leftover fruits and vegetables. However, it turned out that no matter what type of food was provided to the participants when they weren't hungry, on average, they ate the same amount of it by weight. However, because cookies and chips are much more calorie-dense than fruits and vegetables, that led to huge differences in the number of calories consumed after the taste test.4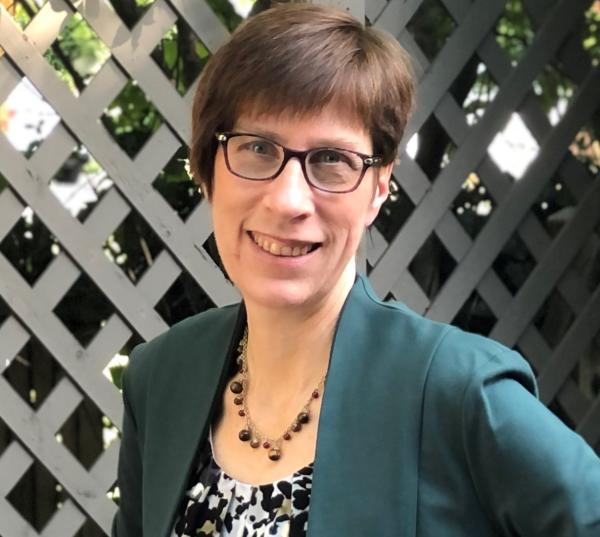 "In brief, our take home lesson was that we'll eat whatever is available," Dr. Nansel says.
Taken together, those two studies show that multiple factors, many of which are habitual or unconscious, compete with our more rational, intentional efforts to make healthy nutritional choices. Foods provide nourishment and health, but they can also be "edible entertainment," Dr. Nansel says. She plans to delve deeper into these aspects of human behavior to find ways to help people make nourishing choices more often and more easily.
"We hold associations with foods," she says. "They promote happiness, they promote relationships, they show love and care. And if you look at food marketing to parents, the underlying theme is often 'feed your children our food and you're going to have happy kids who love you.' So, my question is, how do we harness these associations for good?"
References:
[1] Nansel TR, Laffel LM, Haynie DL, Mehta SN, Lipsky LM, Volkening LK, Butler DA, Higgins LA, Liu A. Improving dietary quality in youth with type 1 diabetes: randomized clinical trial of a family-based behavioral intervention. Int J Behav Nutr Phys Act. 2015 May 8;12:58. doi 10.1186/s12966-015-0214-4.
[2] Nansel TR, Lipsky LM, Burger K, Faith M, Nicholson W, Stuebe A, Liu A, Siega-Riz AM. Reward-related eating, self-regulation, and weight change in pregnancy and postpartum: the Pregnancy Eating Attributes Study (PEAS). Int J Obes (Lond). 2020 Dec;44(12):2444-2454. doi:10.1038/s41366-020-00685-2.
[3] Nansel TR, Lipsky LM, Faith M, Liu A, Siega-Riz AM. The accelerator, the brake, and the terrain: associations of reward-related eating, self-control, and the home food environment with diet quality assessed by 24-hour recalls during pregnancy and postpartum in the Pregnancy Eating Attributes Study (PEAS) cohort.  International Journal of Behavioral Nutrition and Physical Activity. 2020 Nov 23; 17(1):149. doi: 10.1186/s12966-020-01047-x.
[4] Lipsky LM, Burger KS, Faith MS, Siega-Riz AM, Liu A, Shearrer G, Nansel TR. Pregnant women consume a similar proportion of highly versus minimally processed foods in the absence of hunger, leading to large differences in energy intake. Journal of the American Dietetic Association. 2021 Mar; 121(3):446-457. doi: 10.1016/j.jand.2020.09.036.
Subscribe to our weekly newsletter to stay up-to-date on the latest breakthroughs in the NIH Intramural Research Program.
---
Related Blog Posts
This page was last updated on Monday, October 16, 2023