IRP's Jennifer Webster-Cyriaque Elected to the National Academy of Medicine
NIH Scientist Proves What Happens in the Mouth Doesn't Stay in the Mouth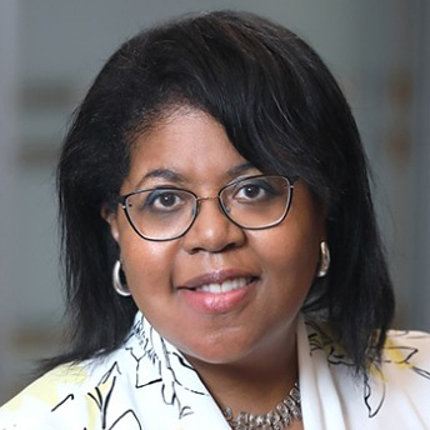 For many people, good oral health means a pretty smile, not necessarily a healthy body. However, poor dental health can lead to serious illness and disability. IRP senior investigator Jennifer Webster-Cyriaque, D.D.S., Ph.D., has spent her career illuminating the connection between our mouths and our overall health. Dr. Webster-Cyriaque, who recently joined NIH as Deputy Director of the National Institute of Dental and Craniofacial Research (NIDCR) and Chief of the Viral Oral Infections in Immunosuppression and Cancer Laboratory at the National Institute of Allergy and Infectious Diseases (NIAID), was elected to the National Academy of Medicine in October for her seminal contributions to our understanding of viruses that infect the mouth.
"Your mouth serves as a major highway for acquisition, travel, and transmission of viruses and other microbes to other hosts," she says. "If we understand what viruses do and how they replicate, there is the potential for intervention, stopping the cycle and decreasing disease. If we don't understand, we can't make a difference."
Throughout her career, Dr. Webster-Cyriaque's research has focused on viruses that are associated with cancer, particularly in patients with compromised immune systems, like those living with HIV. As a doctoral student at the University of North Carolina, where she later became a tenured full-professor, she demonstrated the molecular mechanism by which the Epstein-Barr virus causes an oral condition commonly associated with AIDS . Later, her discovery of how the Kaposi's sarcoma herpesvirus functions in the mouth helped change our understanding of how the virus, which causes a cancer of the same name, is spread.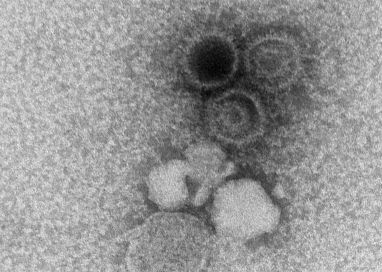 "At first, the virus that causes Kaposi's sarcoma was thought to be sexually transmitted because prevalence of this cancer was so high in men who had sex with men," Dr. Webster-Cyriaque explains, "but this was inconsistent with what we knew about similar opportunistic infections, and the virus belongs to a family of pathogens that are shed through the mouth. We learned through our work that this virus was also an oral opportunist and that it replicated in oral cells and caused cancer in the mouth."
As she investigated that puzzle, Dr. Webster-Cyriaque continued to see HIV-positive patients come in with severe oral health symptoms, including dysfunctional salivary glands. This suggested to her that their salivary gland disease was connected to viral infections that were taking advantage of their weakened immune systems, and her team ultimately identified a virus called BK polyoma virus that replicates in the salivary glands and impacts their function. What's more, after testing saliva samples and oral tissue from patients infected with the virus, Dr. Webster-Cyriaque and her colleagues were able to find a treatment that could halt the virus's replication.
Additionally, Dr. Webster-Cyriaque's team has investigated why viruses are so good at infecting the mouth. Her research has identified bacterial factors that can affect both patients and viruses in ways that allow viral infections to flourish and exacerbate disease.
The ability to study serious oral diseases and translate that research into patient care is part of what drives Dr. Webster-Cyriaque. In fact, it is often her patients who provide the research questions she pursues.
"For me, science is a tool we use to determine what may be driving disease in a person, and with this understanding, it is our hope that this new information can be used to modify or develop treatments that make a difference," she says.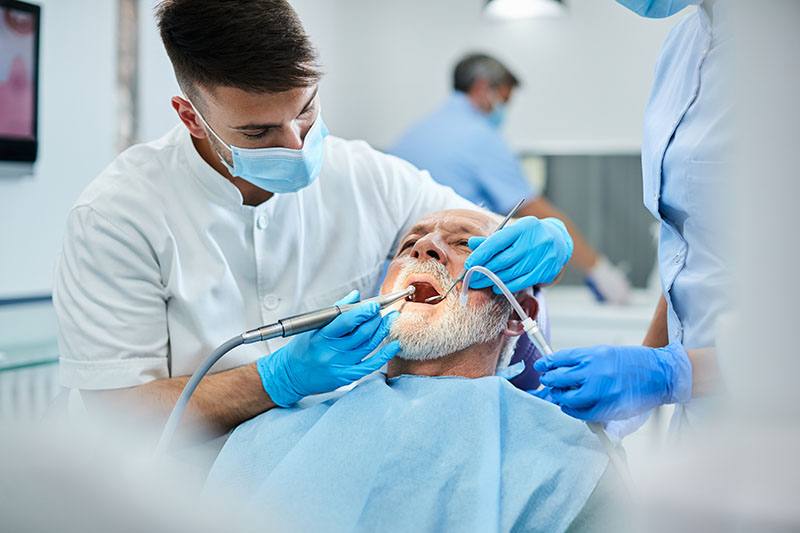 Being new to NIH, Dr. Webster-Cyriaque is currently getting her IRP lab up and running and initiating collaborative research projects with some of her fellow IRP investigators. Once established, she plans to continue studying the connection between viruses and oral health. Meanwhile, she is using her role as Deputy Director at NIDCR to focus on bringing evidence-based science to the realm of policy with the goal of improving access to oral healthcare, since oral health has profound implications for overall health that extend outside the mouth. For example, without teeth, people develop digestive disease and experience higher rates of dementia. In addition, bacterial growth in the mouth can spread to other parts of the body and complicate conditions like diabetes and heart disease. Poor oral health also has significant economic impact, as it can cause adults to miss work days, and children with tooth pain miss more school and have trouble paying attention in their classes, compromising their learning.
"Many oral diseases are preventable through good oral hygiene and dental visits; however, currently four out of five kids experience cavities and almost 50 percent of adults in the U.S. have gum disease," Dr. Webster-Cyriaque says.
"I think the NIH provides an opportunity to make a difference and have an impact beyond one patient at a time," she adds. "To see the field change and to help ensure that science makes it to the patient, and to help shape what that looks like — that only happens here. It is a privilege."
Subscribe to our weekly newsletter to stay up-to-date on the latest breakthroughs in the NIH Intramural Research Program.
---
Related Blog Posts
This page was last updated on Wednesday, July 5, 2023