Behind the Mask
NIH History Office Explores Life During a Pandemic
The NIH has played a critical role in supporting research and therapeutic development aimed at curbing the spread of the novel coronavirus that causes COVID-19. The people doing that important work have had their lives changed by the pandemic in many ways. For that reason, the Office of NIH History and Stetten Museum has launched an initiative to encourage NIH employees and volunteers to share their professional and personal experiences during the COVID-19 pandemic. These contributions will be the primary source material future historians will use to understand how NIH fared and adapted at this critical time.
Just a few months after its inception, the project — entitled "Behind the Mask: Real Stories from NIH Staff About Life During the COVID-19 Pandemic" — has collected numerous stories, documents, and photographs that show how life for those working at NIH has proceeded during this difficult time. Read on to see a small sample of these submissions and learn a bit about how NIH's dedicated staff and volunteers have responded to the coronavirus pandemic.
Wearing a face mask is a key part of containing the spread of COVID-19. Just like people across the country, many people who work at NIH have taken to sewing their own masks — and they've gotten quite creative! In the collage below, an NIH staff member and his wife model face masks his wife has been sewing for their family and friends since mid-March.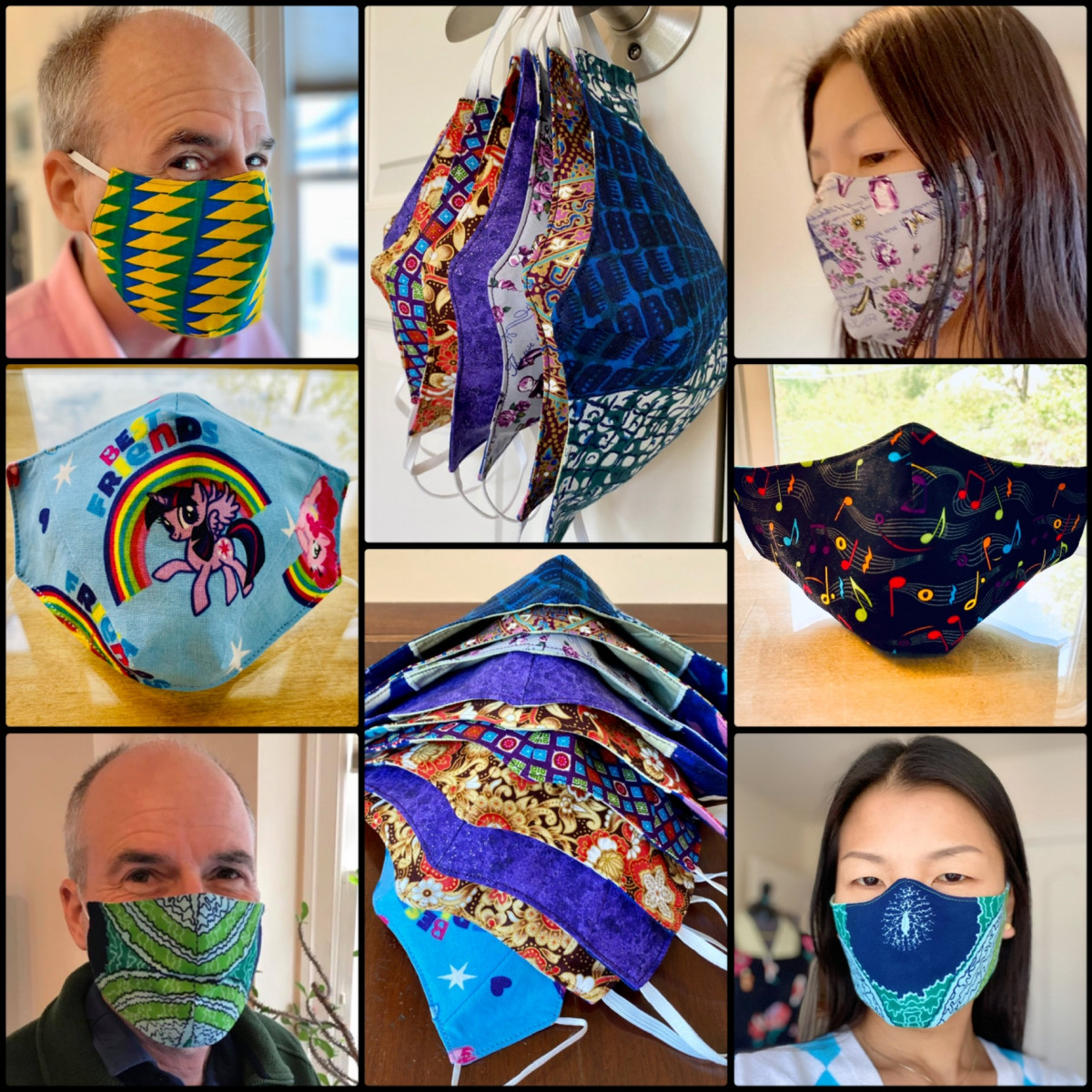 An NIH staff member snapped this photograph of a drive-by birthday party near her house. Drive-by parties have become a common way to celebrate milestones while remaining socially distant.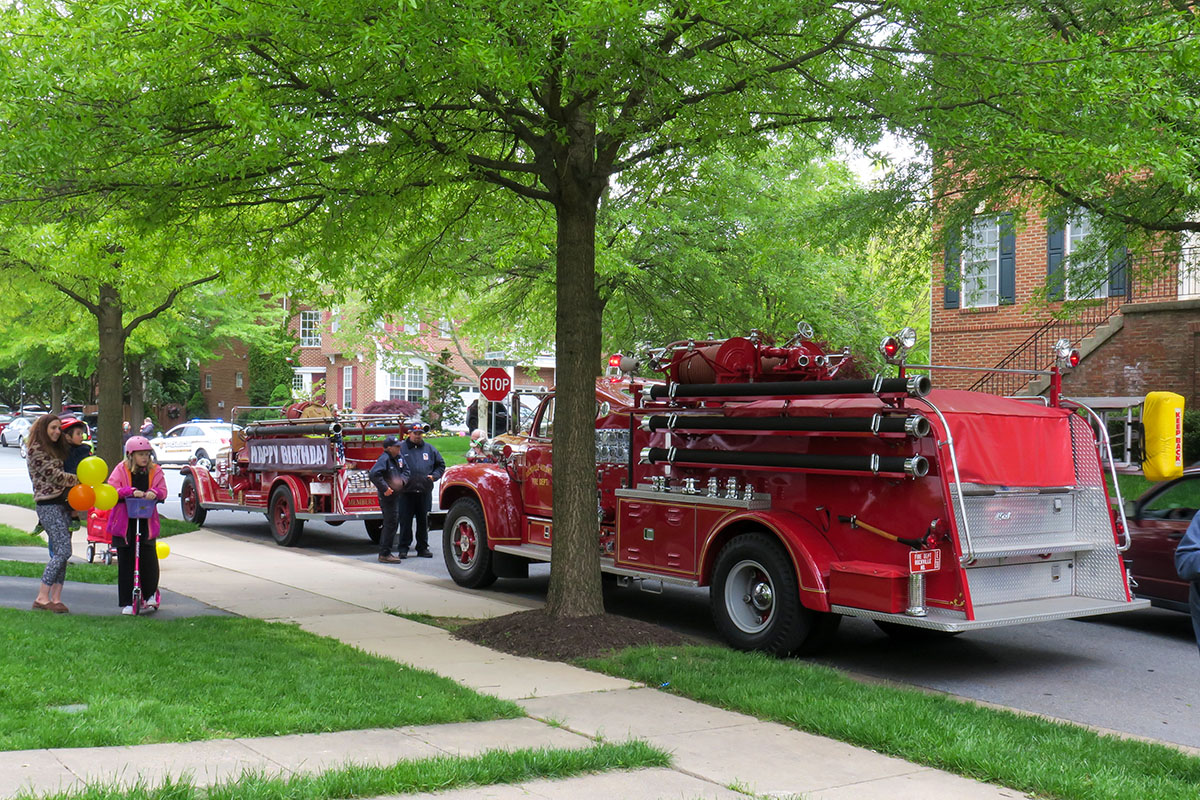 Two nurses on the NIH Clinical Center Intensive Care Unit team suit up in their personal protective equipment. When asked what it was like to continue working on campus, one of the nurses replied that it was nice to begin a 12-hour shift caring for patients by not having to worry about parking.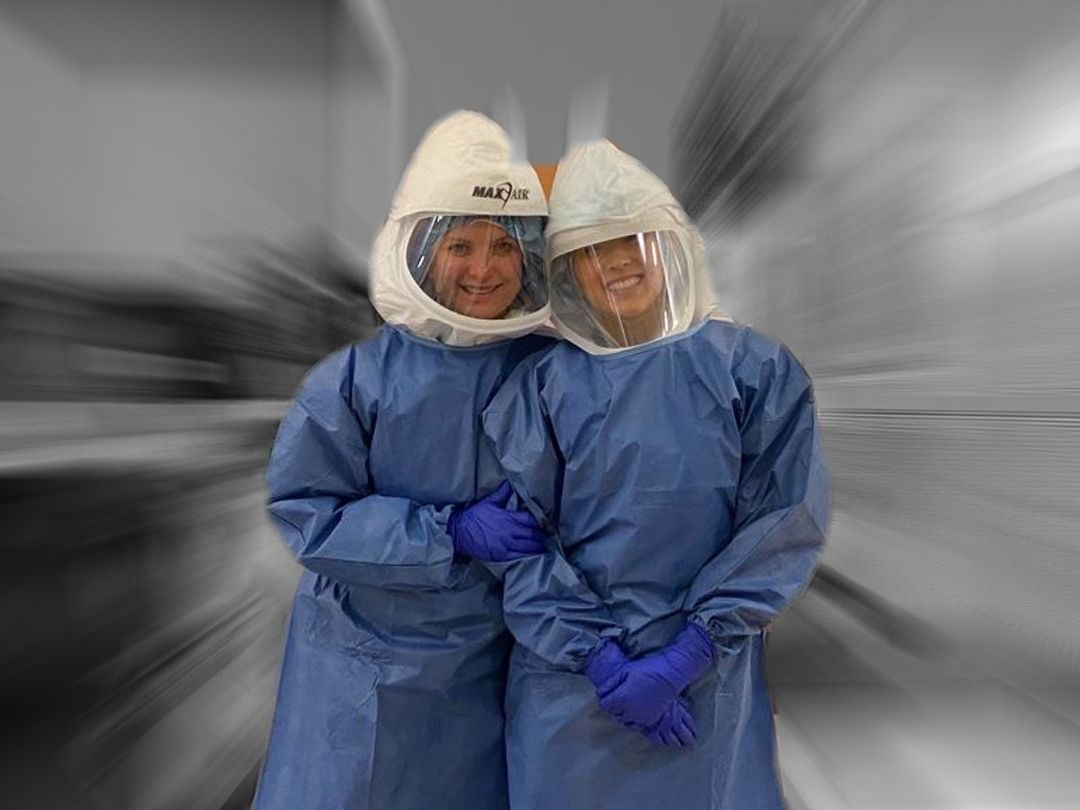 "I started by sticking these [screening tags] in a circle on my dashboard after the end of every shift and they started curling with the heat and sun in my car. I soon started to see something beautiful during this trying pandemic," an NIH Clinical Center staffer told us in his submission to the "Behind the Mask" project.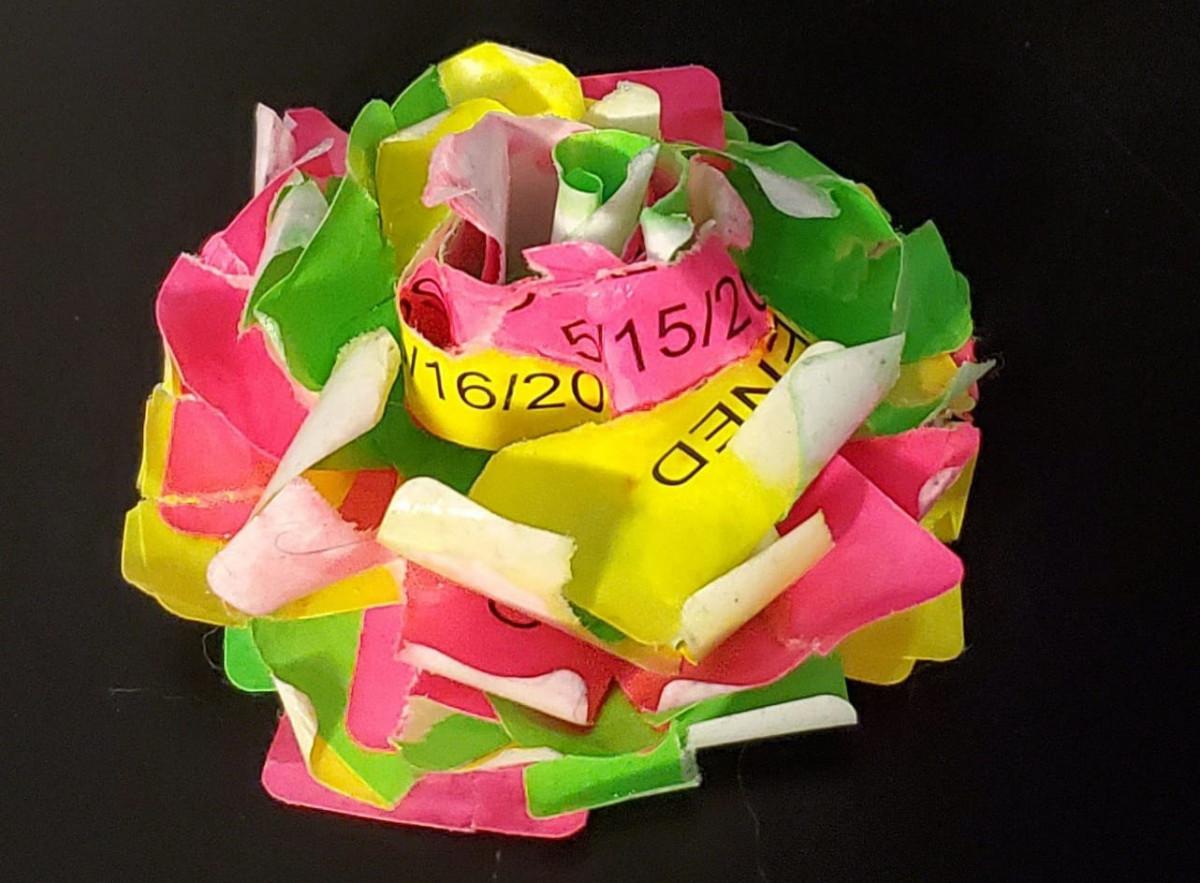 A scientist with the National Cancer Institute submitted this promotional for a NIH-sponsored webinar, entitled "The Role of Cytokines in COVID-19," to the "Behind the Mask" initiative. Over 1,600 viewers attended the webinar.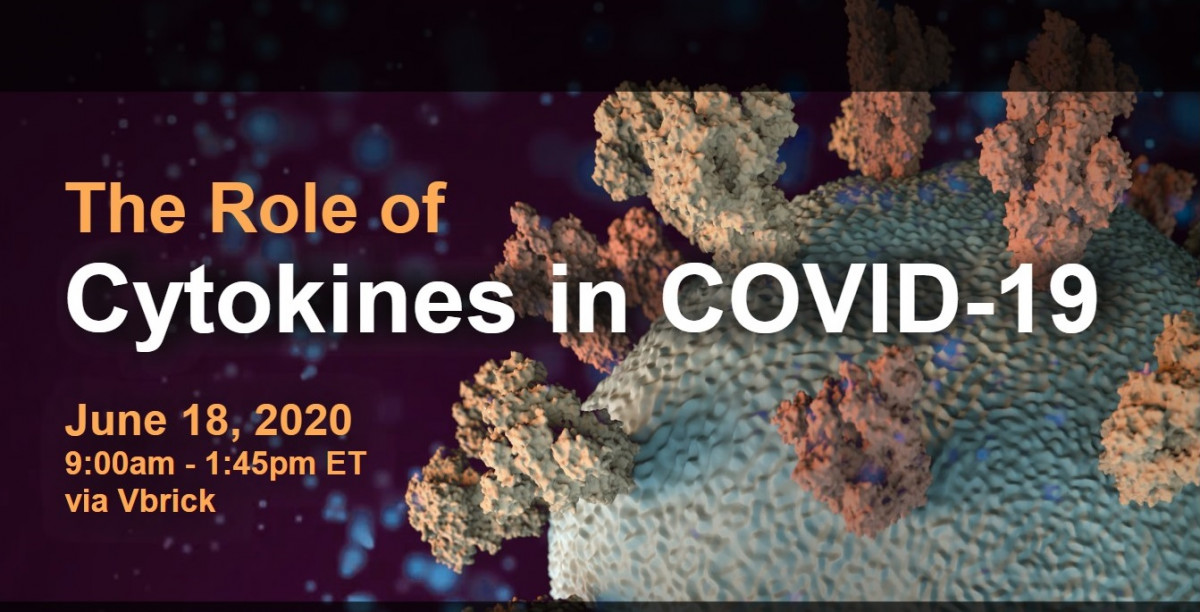 "Birds brought new life while humans were sick and dying," a National Institute of Neurological Disorders and Stroke staff member and birding enthusiast relayed in her submission to the "Behind the Mask" project.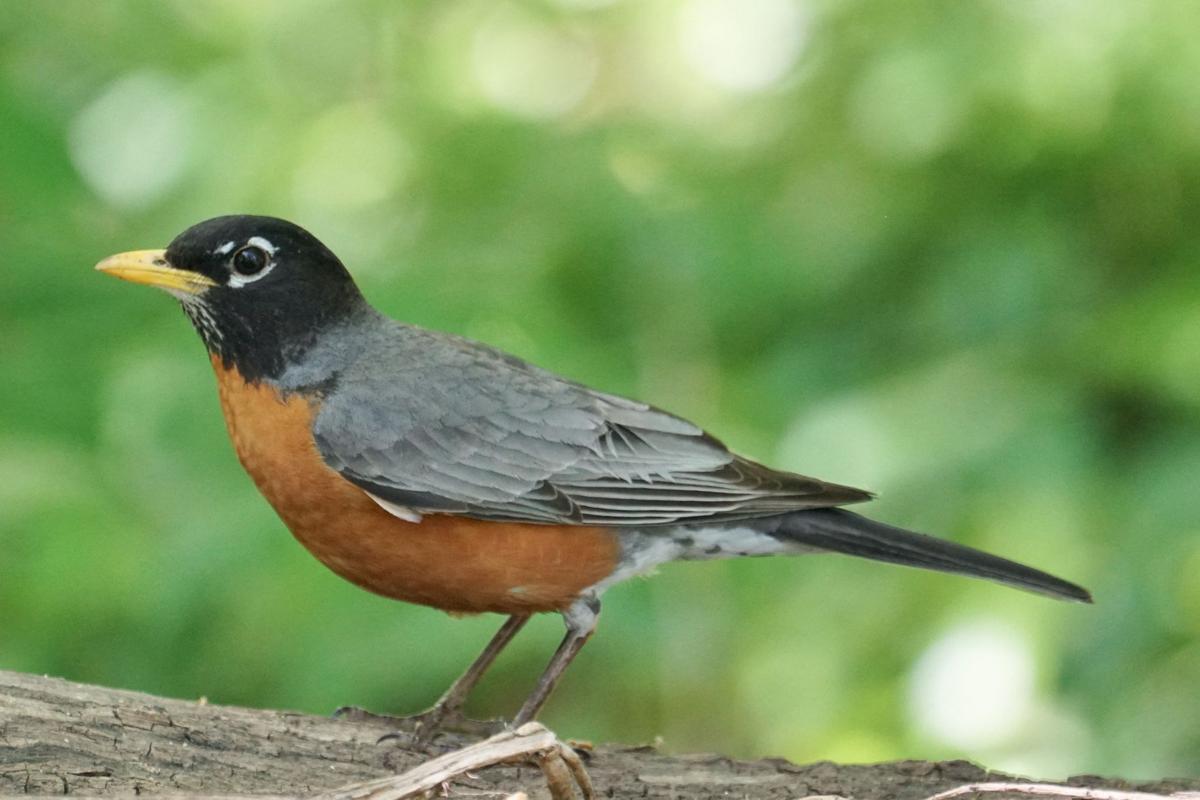 A National Library of Medicine employee took this artistic photograph of herself holding a mask and reaching toward the top branches of a tree in her neighborhood. Her pose either reflects a yearning for a time with fewer constraints or simply a carefree moment outdoors.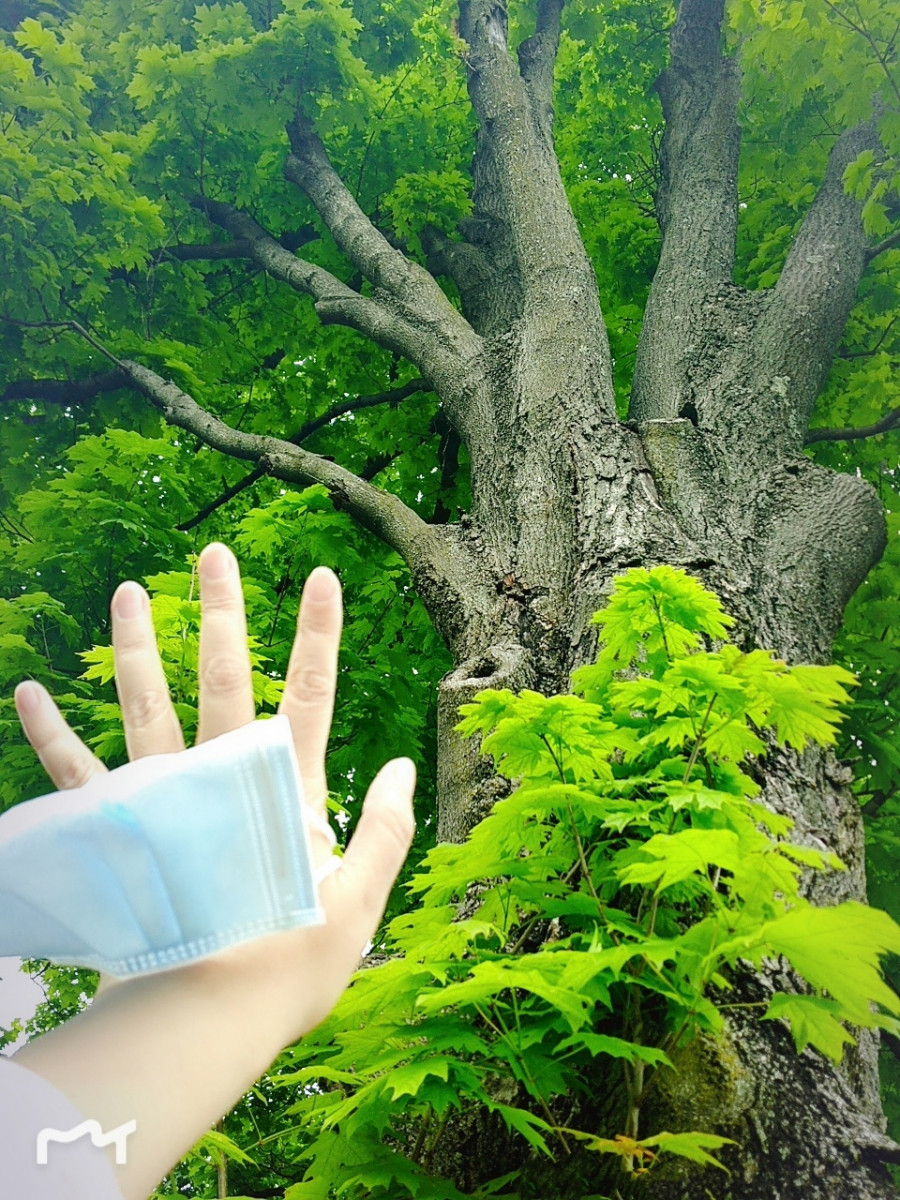 Already an avid photographer before the COVID-19 stay-at-home orders, the NIH employee who took this picture of a sunset in Gaithersburg, Maryland remarked that she has had more time to take photographs of nature since the pandemic began.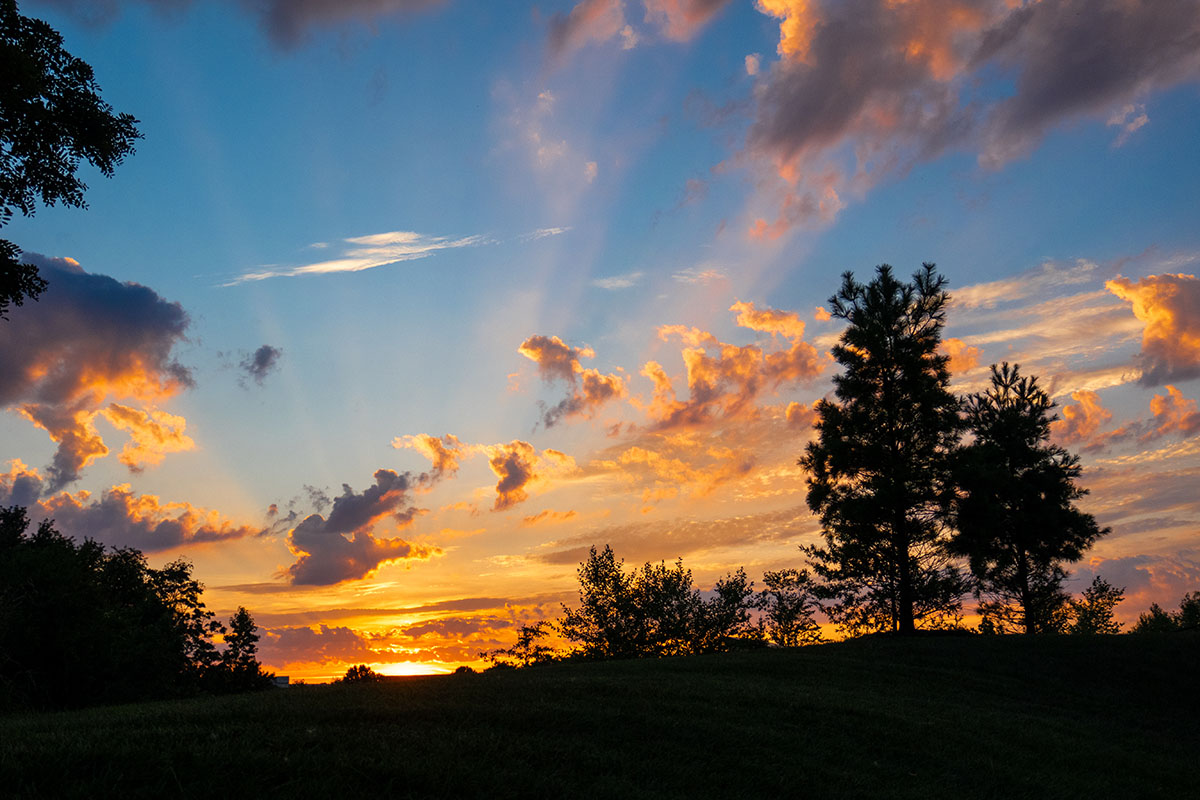 Visit the website of the Office of NIH History and Stetten Museum to learn more about the "Behind the Mask" project, and subscribe to the NIH IRP's weekly newsletter to stay up-to-date on the latest breakthroughs in the NIH Intramural Research Program.
---
Related Blog Posts
This page was last updated on Wednesday, July 5, 2023