Looking Back at a Pandemic Year
Photos Document NIH Response to COVID-19
This past January marked the one-year anniversary of NIH's role in addressing COVID-19. For many, it has been a year of hardships and grief, but the race to subdue this new virus has also tapped into the resolve and ingenuity of IRP staff who have already helped create diagnostic tests, vaccines, and therapeutics. Let's take a look back to see a few examples of how IRP scientists and staff have contributed to the fight against COVID-19, as well as how the pandemic has changed life at the NIH.
Stephanie Goff, M.D., a staff clinician at the National Cancer Institute, participated in COVID-19 studies even before the disease became a household word. When one of her patients tested positive for a more common human coronavirus, Dr. Goff's team passed on the patient's samples so they could be used to help evaluate the accuracy of COVID-19 antibody tests being developed by other IRP researchers during the early months of the pandemic.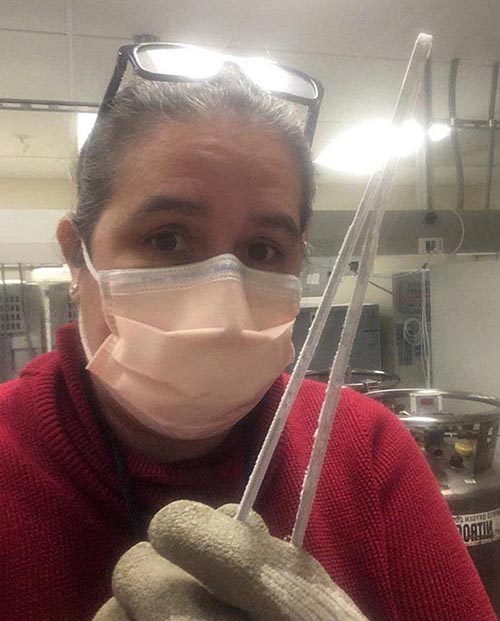 Dustin Hayes, Chief of Science Communications for the National Eye Institute (NEI), captured the palpable isolation on campus in his photo of an NIH security guard who is abiding by safety precautions by eating alone in NIH's Porter Neuroscience Research Center.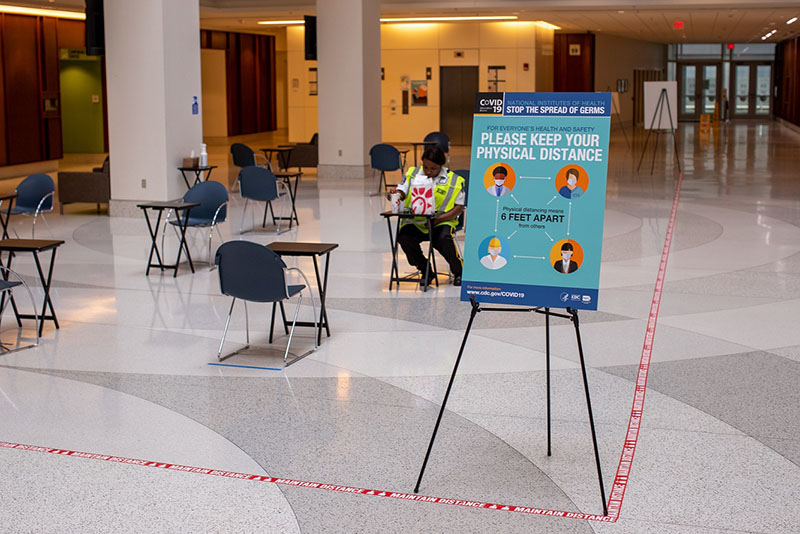 Nurses at the NIH Clinical Center posed for a quick photo during an evening huddle. Many Clinical Center nurses have said that the intensity of the COVID-19 crisis has only tightened their bond. To learn more about the experience of caring for patients at the Clinical Center, you can watch this interview with Therese Kent, a nurse practitioner who was one of the first NIH staff members to be vaccinated against COVID-19.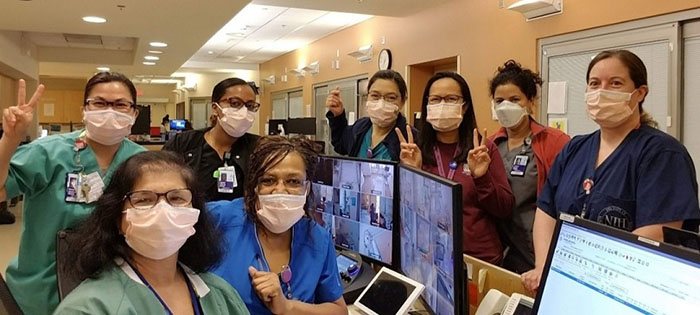 In response to the pandemic, the NIH quickly set up testing programs for both asymptomatic and symptomatic individuals to prevent the spread of the virus to NIH staff. This photo shows walk-up testing stations at the National Institute of Environmental Health Sciences (NIEHS) in North Carolina. To learn about the experience of working as a volunteer on NIH's symptomatic car line testing team, check out this interview with Neelam Giri, M.D., M.B.B.S., an NCI researcher who administers those tests on the NIH Bethesda campus.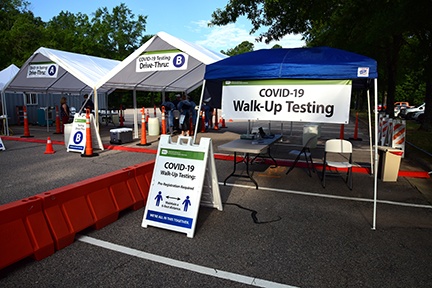 Last summer, several staff members from the Epidemiology and Clinical Research Branch of the National Institute of Diabetes and Digestive and Kidney Diseases (NIDDK) in Phoenix, Arizona, cared for COVID-19 patients and helped implement surge preparations at the Phoenix Indian Medical Center.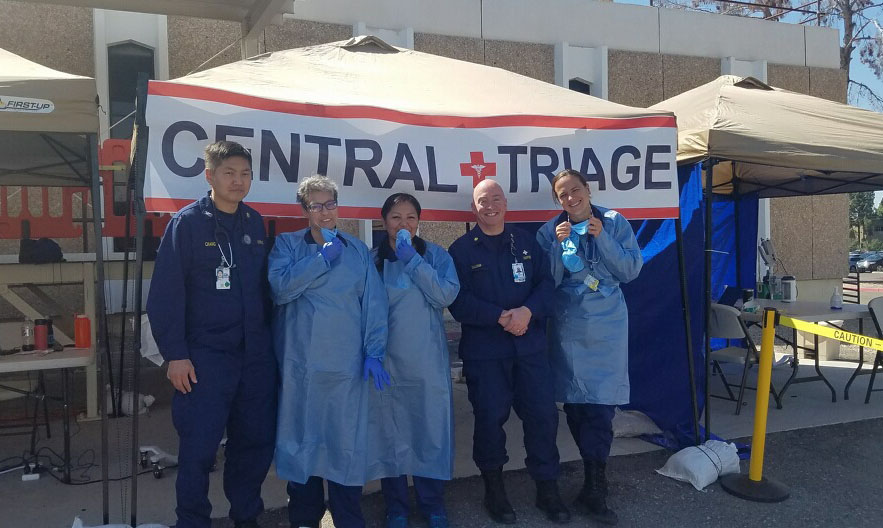 Years of mRNA research at the NIH's National Institute of Allergy and Infectious Diseases (NIAID) led to the COVID-19 vaccine being injected into this NIH staff member's arm in late December. Each person vaccinated is a shot of hope for returning to normalcy.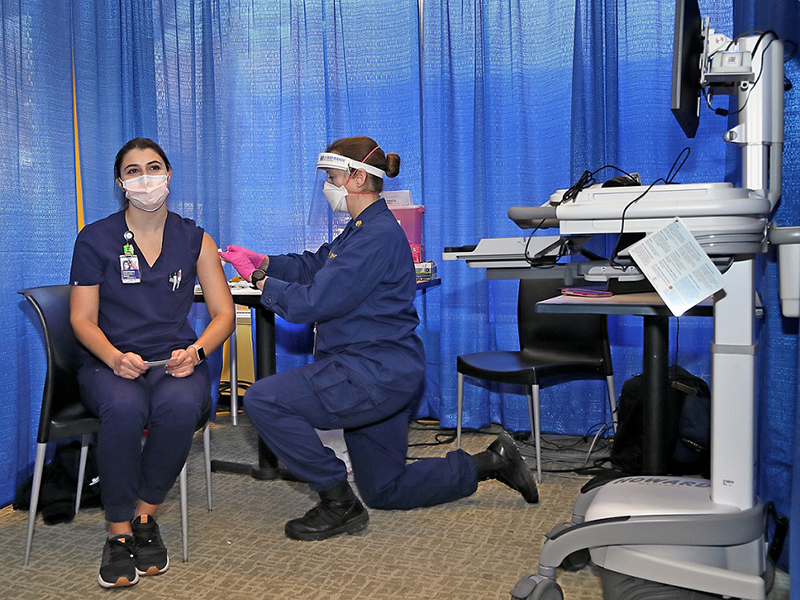 Subscribe to the NIH IRP's weekly newsletter to stay up-to-date on the latest breakthroughs in the NIH Intramural Research Program.
---
Related Blog Posts
This page was last updated on Wednesday, July 5, 2023