Fellowship, flowers, and food: Postdocs lend a hand at the Safra Family Lodge
When NIH postdocs aren't looking through a microscope, pipetting, and perfusing in the lab, or writing and revising their latest manuscript, many volunteer their time to service in their communities. In fact, one of the eight NIH Fellows Committee (FelCom) subcommittees is devoted to just this.
The Service and Outreach Subcommittee (SOS) coordinates a number of volunteer opportunities each year, ranging from tree planting to involvement in high school science fairs. SOS partners with the Foundation for the National Institutes of Health (FNIH) to host a quarterly dinner for the Edmond J. Safra Family Lodge at NIH. The Family Lodge is located on the main NIH campus in Bethesda, Maryland, and provides lodging for adult patients and their families and caretakers while patients undergo treatment at the NIH Clinical Center.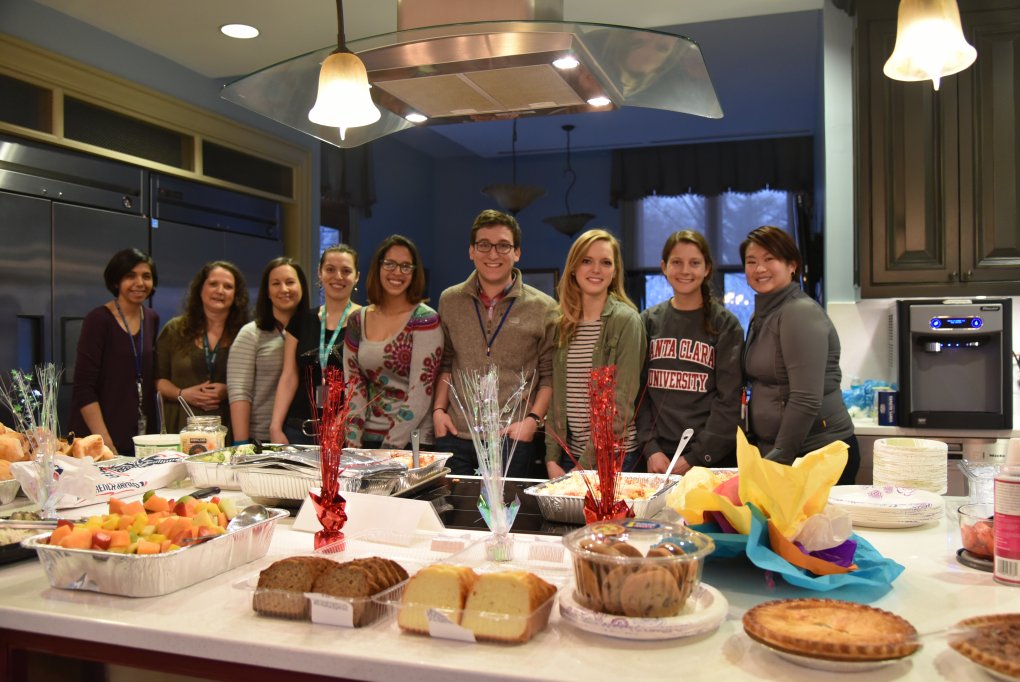 Recently, SOS organized and hosted a pasta night for the Family Lodge's residents, which was a success thanks in part to fellows' food donations, time, and kitchen skills. But the evening was more than just cooking and eating spaghetti.
"The most rewarding parts of the evening were having the opportunity to interact with guests of the Lodge and knowing that in some small way we may have brightened the evening for these guests," SOS member Nermi Parrow (NIDDK) explained.
The Committee chose to lend a hand at the Family Lodge as a way for fellows to support a positive experience for patients receiving treatment at the NIH, as well as their families and caregivers. Another highlight of the evening was when another volunteer taught a group of young girls how to make paper flowers. "Theirs were far superior to ours," Parrow claimed.
FNIH board member Mrs. Lily Safra recently donated more than $675,000 to continue support for biomedical research and caring for NIH patients and their families. Much of the money will ensure that future generations will also be able to enjoy the Family Lodge's impressive amenities including a library, business and fitness centers, children's play area, lounges, healing garden, and newly-renovated kitchen.
"To [the volunteers'] great amusement, the Lodge has a state-of-the-art kitchen with many electronics and gadgetry that none us were familiar with," Parrow commented.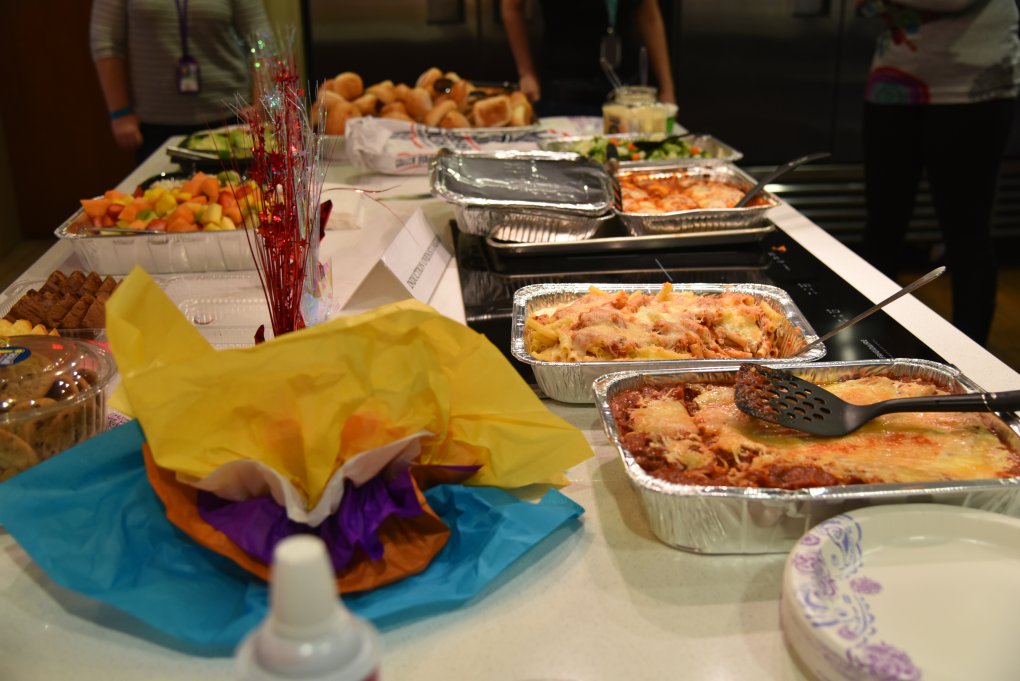 SOS's next scheduled dinner is on Sunday, May 22, and you can be a part of it in multiple ways. If you would like to volunteer (set-up, cooking, or clean-up), contact Tilman Rosales. If you are unable to participate but still want to see how you can help, the Safra Family Lodge would love to hear from you!
---
Related Blog Posts
This page was last updated on Wednesday, July 5, 2023