Presidential NIH Visits: George W. Bush, 2003
Presidents usually visit for happy occasions, but on February 3, 2003, President George W. Bush described Project BioShield, a plan for research and production of drugs to combat bioterrorism.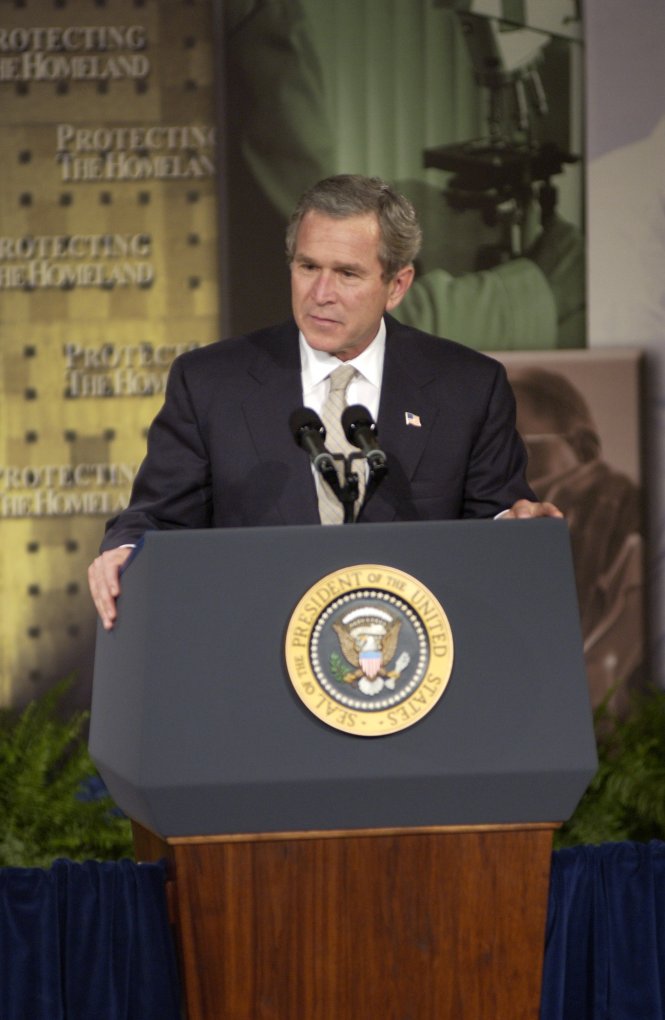 In his speech, Bush said that bioterrorism "has placed research scientists at the center of our mission to defend the American people." Bush visited NIH several times. Read more about his February 2003 visit.
---
Related Blog Posts
This page was last updated on Wednesday, July 5, 2023