MCAT Catharsis
Living a double life has always been an enticing, romantic idea. Take the heroic Peter Parker, for instance: gawky, geeky scientist by day; buff superhero Spiderman by night. Though not quite as glamorous, I too know the taste of duplicity created by two lives' worth of responsibility.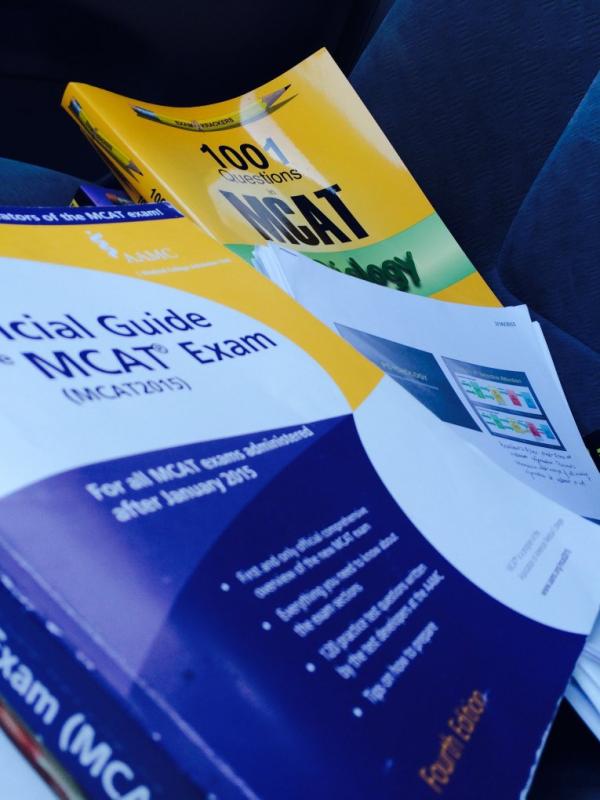 In my daytime life as a postbac, I oversee experiments, collect and analyze data, and maintain my sanity. In the evenings, when I exit the life of an IRTA, I enter the wilderness known as preparing for medical school. My world shifts to medical school applications, studying for the MCAT, and shadowing doctors. How do I organize myself to effectively complete all of these tasks?
Planning and sticking to a schedule are necessities. So is taking life a day at a time, even moment by moment. So, I plan, but also try not to be anxious about the future, living in the tension created by "then" and "now." It's a balance that's hard to strike, and I guess few, including myself, ever actually reach it.
However, I recognize that this particular balancing act is temporary. Life will be relentlessly busy no matter what, but it's good to be busy doing what you enjoy. Thankfully, two activities that I do actually enjoy are my work here at the NIH and preparing for medical school.
After the MCAT and applications, I may go back to having more free time, but for now my life is doubled, as are my espresso shots.
If you find yourself if in a similar predicament, fear not! There are many MCAT resources available to you, such as the NIH Office of Intramural Training and Education's MCAT prep guide. Khan Academy is another valuable resource with MCAT-specific videos. And don't forget to exercise to boost your score! The IRP's own research has shown that exercise can help cognitive function (https://www.ncbi.nlm.nih.gov/pubmed/22347193 and https://www.ncbi.nlm.nih.gov/pubmed/21878528). This is a practice I found invaluable to sharpening my mind for studying and being at my best on test day.
---
Related Blog Posts
This page was last updated on Wednesday, July 5, 2023