Post-Postbac Poster Day Blog Post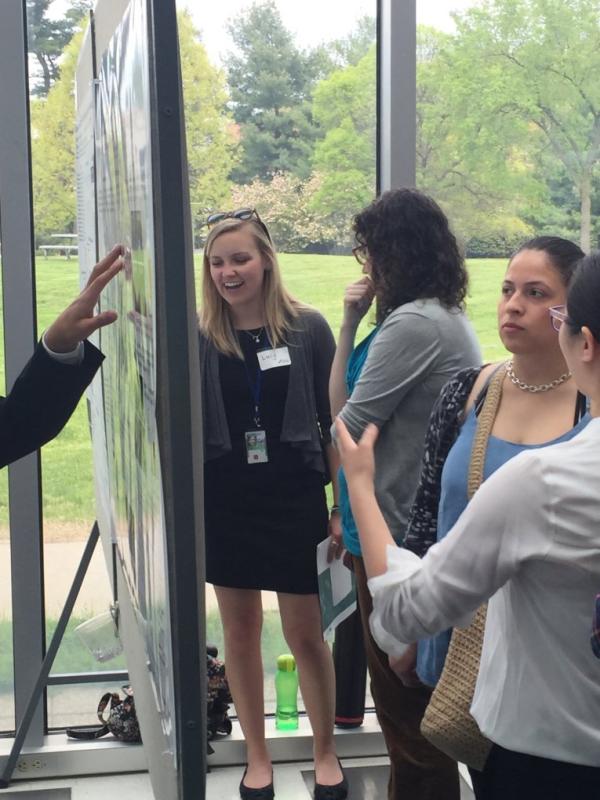 So, it happened, the day the NIH community was waiting for: Postbac Poster Day. The Bethesda campus buzzed with anticipation, and the postbacs did not disappoint. With 580 poster presenters, a lot of research projects and science was shared.
For me, poster day is always a whirlwind. Energy is high and questions are many. Curiosity is piqued and there are many attempts, mostly successful, to convey one's ideas. Visitors and presenters alike often gain new understandings about different scientific ideas and research projects.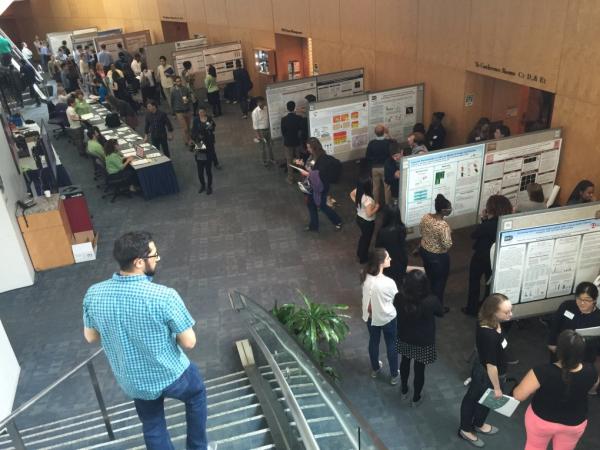 The exhibit halls of the Natcher Conference Center echoed with questions and conversations. Judges rushed from poster to poster, engaging postbacs and deciding scores. Which posters would ascend to the top?
One thing I didn't expect was to be inspired by some of the visitors' and judges' questions. One judge excitedly encouraged me, "So, dream a little—tell me how you would do this project if there were no logistical or financial limits."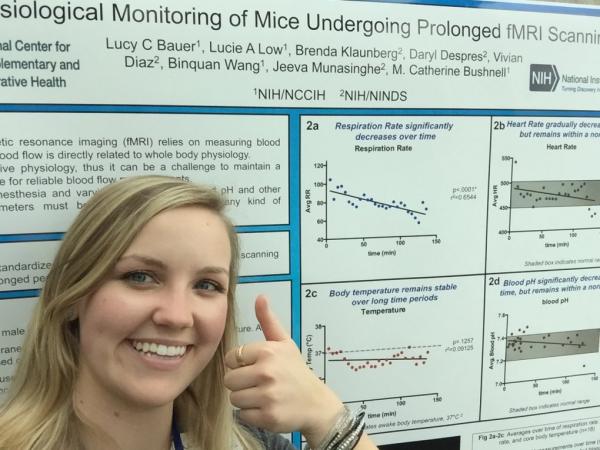 My project involved exploring how to best maintain mouse physiology for functional magnetic resonance imaging (fMRI). It was refreshing to think of the possible next steps beyond where my project currently is.
After talking about my mouse-scanning project for almost three hours, I was wiped out. But, I can't wait to do it again next year!
Join us in the Natcher Building on Wednesday, April 20, for Postbac Poster Day 2016!
---
---
Related Blog Posts
This page was last updated on Wednesday, July 5, 2023