Lab Safety and Biospecimen Inventory in Focus
For the past four years, the NIH Office of Research Services (ORS), Division of Occupational Health and Safety (DOHS), has held a photo contest called "In Focus! Safe Workplaces for All" to inspire workers to focus on workplace safety. Diane Poole and Amanda Vandeveer captured this 2014 winning entry, entitled "Biospecimen Inventory." It not only highlights the importance of proper gear, but also that of maintaining an accurate and up-to-date inventory of biospecimens.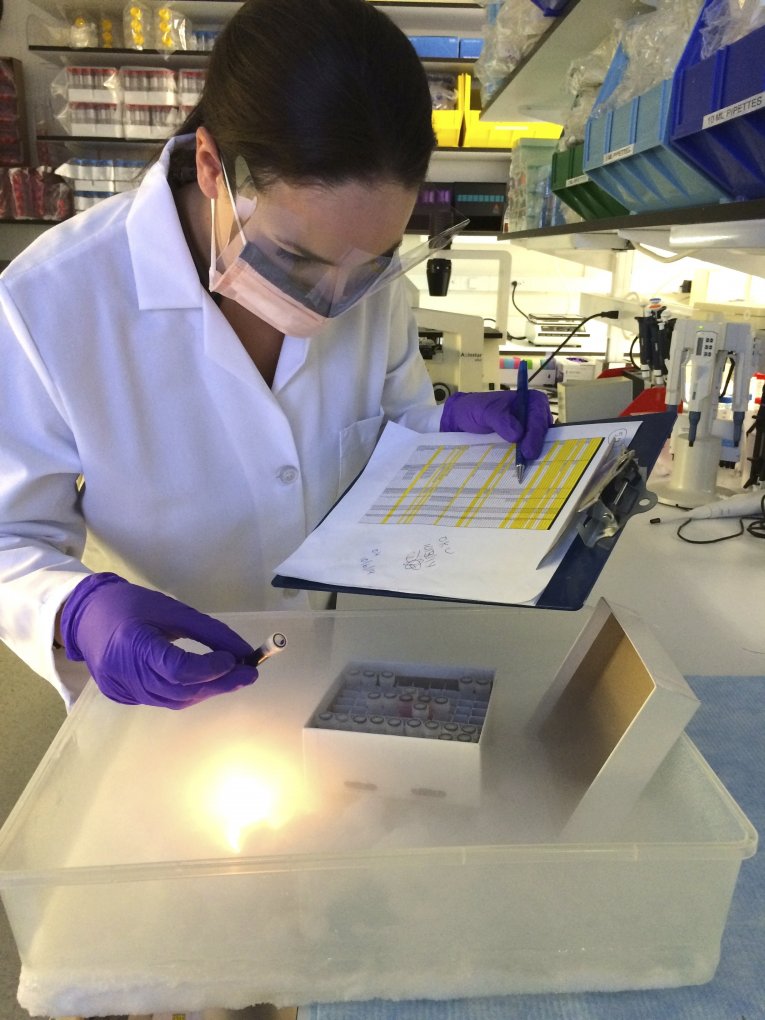 Visit the ORS website to view the 2014 "In Focus!" photo contest's 2nd and 3rd winners.
---
Related Blog Posts
This page was last updated on Wednesday, July 5, 2023