A Chinese New Year Marks Continued Scientific Progress
February 19, 2015 kicked off one of the largest celebrations on Earth, the Chinese New Year. For the next 15 days, people around the world ushered in good luck and prosperity by gathering with friends and loved ones to celebrate the Year of the Goat—or Sheep, depending on translation—which is the eighth animal of 12 within the Chinese zodiac. Ancient Chinese traditions play major roles in the festivities, as celebrants ward off evil spirits, celebrate family, and release brightly colored lanterns to welcome the New Year.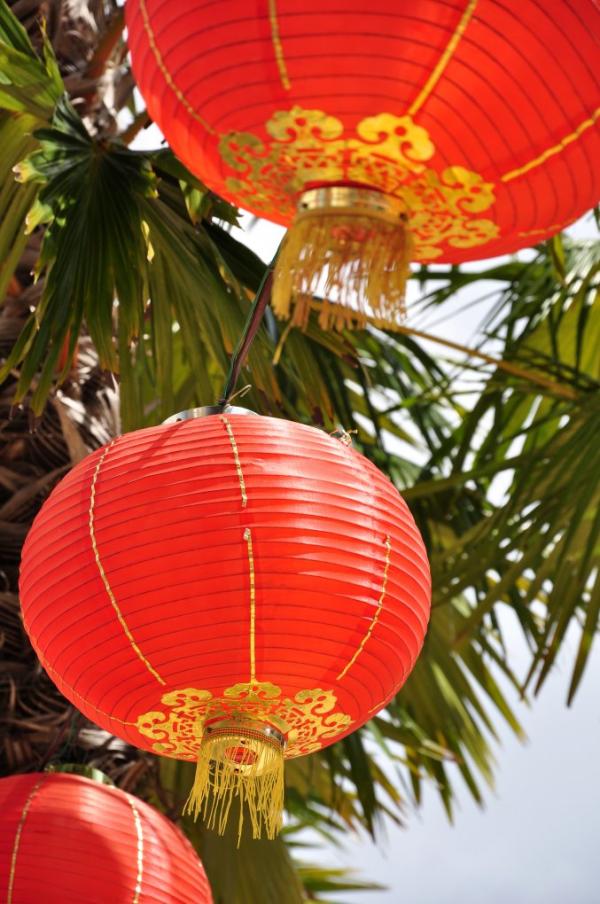 Looking back 24 trips-around-the-sun, to the year of the Goat/Sheep in 1991, it was a particularly busy and successful time for the NIH IRP. Roscoe Brady, M.D., and his research team developed a treatment for Gaucher disease, a rare disorder affecting 1 person in 100,000 that stems from a deficiency of the glucocerebrosidase enzyme. People who suffer from the enzyme deficiency suffer symptoms that range from mild pigmentation to life-threatening seizures, which can result in permanent brain damage. For more than fifty years, the idea of enzyme replacement had been considered, but the solution was yet to be found. The problem was that there was no way to guarantee the right enzyme would be delivered to the right cell type.
In spite of the difficulties, Brady and his team developed a treatment that delivered the missing glucocerebrosidase enzyme to the white blood cells of the immune system. For the first time, patients participating in the new therapy's clinical trial experienced a reversal in all symptoms of Gaucher disease. Brady received the highest honor for achievement in science and technology given by the U.S. President, the National Medal of Technology and Innovation.
Fast-forwarding 12 years to the last celebration of the Goat/Sheep, 2003 also saw major IRP advances. Based on the many successes of IRP scientists and clinicians in identifying and treating rare diseases with an immune system component, such as Gaucher disease, the NIH's National Institute of Allergy and Infectious Diseases (NIAID) and National Institute of Child Health and Human Development (NICHD) co-sponsored development of the Primary Immunodeficiency Research Consortium (PIRC), a coalition of the world's most prominent researchers in the field of primary immune deficiency diseases (PIDD), to help prioritize and coordinate research directions and develop new resources for the study of these comparatively rare disorders.
Now, in the last few years alone, IRP scientists have identified:
NEMO immunodeficiency, which leads to frequent bacterial and viral infections and abnormal teeth, hair, skin, and nails
DOCK8 immunodeficiency, which can cause persistent skin infections, allergies, and cancer
XMEN disease, characterized by Epstein-Barr virus infections and magnesium deficiency
PLAID, characterized by immune deficiency, autoimmunity, inflammatory skin disorders, and cold-induced hives
Because of our approach to research, we are able to provide investigators the support they need to carry out studies that span decades – or, in this case, 12-year Chinese zodiac cycles. We can't wait to see what new advances or treatments this year will bring. As often said in the Year of the Goat/Sheep, "Yǎng guāng càn làn": "Sunshine around you."
---
Tags:
Roscoe Brady
,
Gaucher disease
,
Chinese New Year
,
year of the sheep
,
PIRC
,
National Medal of Technology and Innovation
,
NEMO
,
DOCK8
,
XMEN
,
PLAID
,
EPstein-Barr
,
sunshine
Related Blog Posts
This page was last updated on Wednesday, July 5, 2023