Four New Clinical Directors at the Helm
ADAPTED FROM INSTITUTE ANNOUNCEMENTS
Among the 23 of the 27 NIH institutes and centers with intramural programs, 20 have a clinical research program, each led by a clinical director. This past year saw the addition of four new appointments, and five others are expected in the coming year, a reflection of a next generation of leadership sweeping across the NIH. We feature the four most recently appointed here.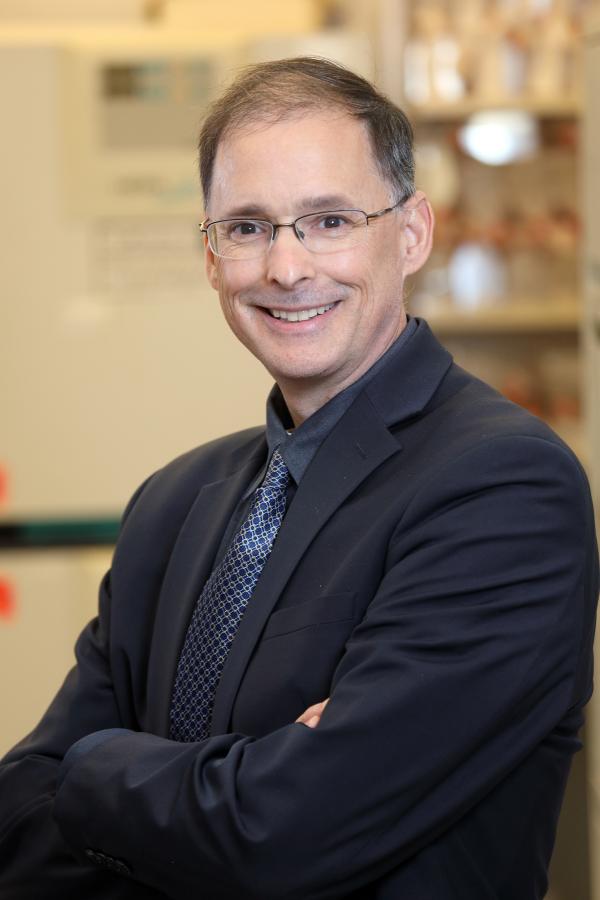 NCI
James Gulley was appointed NCI Clinical Director in July 2023. He is an internationally recognized expert in cancer immunotherapy with a strong interest in prostate cancer. He received his medical degree and a Ph.D. in chemistry from Loma Linda University, Loma Linda, California, then completed his residency in internal medicine at Emory University in Atlanta. He joined the NCI in 1998 as a medical oncology fellow. He became senior clinical staff in 2001, and in 2013 he was appointed chief of the CCR Genitourinary Malignancies Branch and Director of the Medical Oncology Service.
Gulley has been an investigator on more than 200 clinical trials and has published more than 350 papers. He has been involved in the clinical development of multiple cancer vaccines, including the FDA approval of treatments for Merkel cell carcinoma, bladder cancer, and renal cancer. And he has received multiple awards including the 2011 Presidential Early Career Award for Scientists and Engineers.
In his new role within the NCI, Gulley will oversee the day-to-day operations of more than 350 active clinical trials as well as all regulatory aspects of the clinical program, such as protocol approval and regulatory compliance. He will also continue his role as Co-director of the CCR Center for Immuno-Oncology and as a senior investigator focusing on developing innovative, investigator-initiated clinical trials using immunotherapy.
NCI Director Monica Bertagnolli noted that Gulley's appointment "comes at a meaningful time in NCI's intramural research program, as we are working intently to streamline our regulatory approval processes to accelerate CCR clinical trials and to expand our patient base to ensure access for all patient groups to our cutting-edge trials. With Dr. Gulley's expertise and vision, we will continue to provide innovative and personalized care to the many patients we are privileged to care for at the NCI Clinical Center and drive research advances to benefit people with cancer everywhere."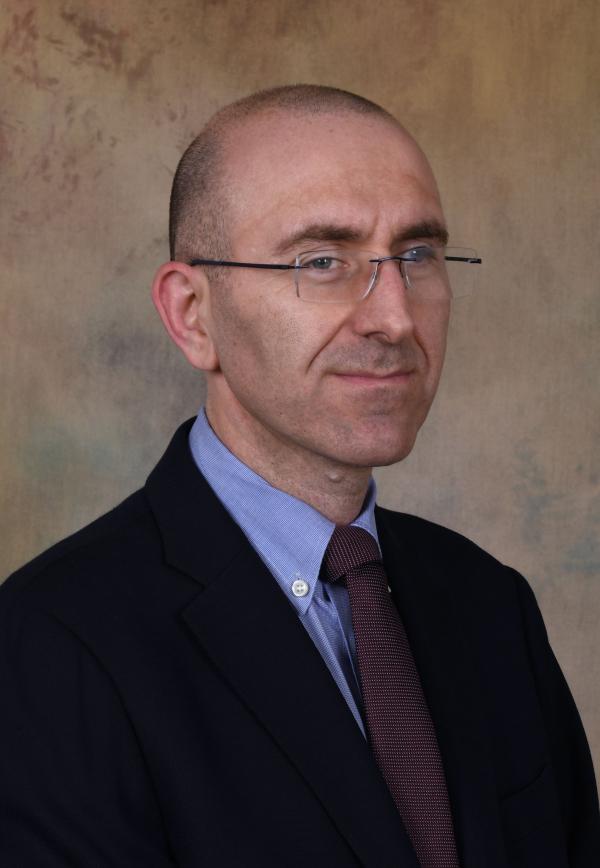 NIDA
Lorenzo Leggio was selected and appointed NIDA Clinical Director in May 2023. He is recognized nationally and internationally in the addiction field for his broad clinical-practice and clinical-research background. The thrust of his clinical work has been the treatment of alcohol- and substance-use disorders and on the medical consequences of alcohol-use disorder, notably alcohol-associated liver and cardiovascular diseases. He has pioneered work on the role of the microbiome-gut-liver-brain axis, on the role of neuroendocrine pathways in addiction, and on medication development via human laboratory studies and clinical trials as well as translational and reverse-translational experimental medicine approaches in animal models.
Leggio was recruited to the NIH in 2012 as a tenure-track clinical investigator (joint NIAAA/NIDA), where he is also on the medical staff as a senior attending physician. He was promoted to senior investigator in 2018 and in this capacity, he continues to hold a joint NIDA/NIAAA faculty appointment. At NIDA, Leggio was the founder and chief of the Translational Addiction Medicine Branch and also serves as the NIDA deputy scientific director.
Leggio received his M.D. and Ph.D. from the Catholic University of Rome and Agostino Gemelli University Hospital (Rome), where he also completed his residency and board in internal medicine. He was a postdoctoral research associate in Psychiatry and Human Behavior at Brown University (Providence, R.I.), where he joined the core faculty as Assistant Professor and Principal Investigator in 2010.
"Dr. Leggio brings to the role superb research, leadership, organizational, managerial, and mentoring skills along with the requisite scientific vision and standing within the field to help the NIDA intramural research program carry out its mission," said NIDA Director Nora Volkow. "Dr. Leggio has already made significant contributions to NIDA, and I look forward to seeing what more he will do in the Clinical Director role."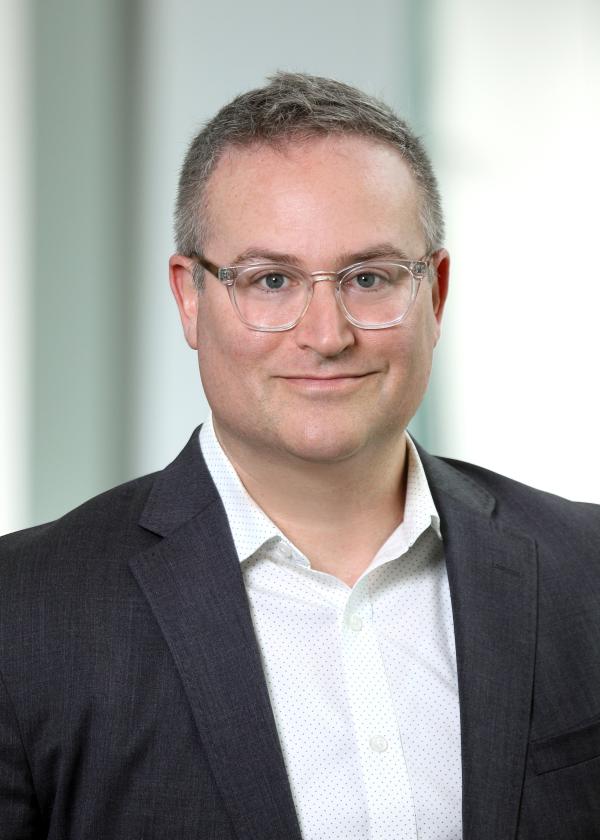 NIDCD
Joshua Levy was appointed NIDCD Clinical Director in April 2023. He was previously an associate professor of otolaryngology and associate vice-chair of research at Emory University School of Medicine (Atlanta), Department of Otolaryngology-Head and Neck Surgery.
At Emory, Levy led multidisciplinary research teams, treated patients, and conducted basic- and clinical-research studies. His work focused on improving the diagnosis and treatment of aspirin-exacerbated respiratory disease (AERD), a chronic condition that causes almost 100% of patients to lose their sense of taste and smell. His research includes studies of biomarkers to diagnose and possibly treat AERD by altering the pathways that lead to debilitating symptoms. He also worked as the Clinical Studies Director for the NIH COVID-19 Rapid Acceleration of Diagnostics (RADx) Point-of-Care Technologies Research Network to verify and validate COVID-19 tests.
Levy will oversee NIDCD's clinical and translational research program aimed at developing novel diagnostic and therapeutic strategies for disorders affecting hearing, balance, taste, smell, voice, speech, and language. Under his leadership, the program will provide clinical training opportunities for future clinician-scientists. He also will head NIDCD's new Sinonasal and Olfaction Program, in which a multispecialty team will explore basic science discoveries that have the potential to advance treatments for patients.
Originally from Maryland, Levy received a bachelor's degree from Cornell University (Ithaca, New York). He earned a medical degree at Tulane University School of Medicine (New Orleans) and completed his residency in otolaryngology-head and neck surgery at Tulane University Hospital (New Orleans) in 2015. His fellowship training in rhinology, sinus, and skull base surgery was performed at Oregon Health & Science University in Portland, Oregon. Levy holds a master's degree in public health from the Tulane University School of Public Health and Tropical Medicine (New Orleans) and most recently, he earned a master's degree in clinical research at Emory University's James T. Laney School of Graduate Studies.
"I am so pleased to welcome Dr. Levy to lead innovative clinical and basic research in NIDCD's robust intramural clinical program," said NIDCD Director Debara Tucci. "As a recognized clinician-scientist and board-certified otolaryngologist, he has the vision to integrate multidisciplinary teams to improve treatments for disorders of human communication."
NIDDK
Christopher Koh was appointed NIDDK Clinical Director in December 2022. His research is both clinical and translational and is focused on liver disease. This includes assessing novel therapeutics, improving understanding of the pathogenesis of rare liver diseases, and characterizing liver disease in unique populations. Koh had been serving as the Acting Clinical Director since October 2020, managing high-quality clinical research and patient care in NIH's Clinical Center.
Koh earned his Doctor of Medicine from Saba University School of Medicine in Saba, Dutch Caribbean, and holds a Master of Health Science from Duke University School of Medicine, Durham, North Carolina. After completing fellowships in gastroenterology and hepatology at the University of Maryland School of Medicine at Baltimore and NIDDK, Koh became an NIDDK staff clinician in the Liver Diseases Branch in 2013.
Among his many accomplishments, Koh has served in leadership roles in the NIDDK as Director of the Hepatology Fellowship Program and of the Gastroenterology Fellowship Program. He is the recipient of NCI and NIDDK Director's Awards and the NIDDK Nancy Nossal Scientific Mentorship Award; the author of more than 100 articles and book chapters; and a member of several editorial boards for gastrointestinal and hepatology journals. In addition to his Clinical Director duties, Koh continues to lead research on liver disease caused by chronic hepatitis D virus infection as a Senior Research Physician in NIDDK's Liver Diseases Branch.
"I am grateful to Dr. Koh for providing a seamless transition while diligently serving as acting clinical director these past two years," said NIDDK Director Griffin Rodgers. "I highly respect his expert frontline clinical skills, outstanding management, and impressive policy acumen and look forward to continuing to work with him in this capacity."
This page was last updated on Friday, September 8, 2023