Announcements
2023-2024 PRINCIPLES OF CLINICAL PHARMACOLOGY COURSE
This free online lecture series covers the fundamentals of clinical pharmacology as a translational scientific discipline. Topics include pharmacokinetics, drug metabolism and transport, drug therapy in special populations, drug discovery and development, and pharmacogenomics. This course will be of interest to graduate students, postdocs, medical and pharmacy students, scientists, and health professionals interested in expanding their pharmacology knowledge base. No textbook is required for this course. For questions, contact the course coordinator at odpcp@mail.nih.gov(email)
---
2023-2024 INTRODUCTION TO THE PRINCIPLES AND PRACTICE OF CLINICAL RESEARCH COURSE
This free online course teaches registrants on how to conduct clinical research effectively and safely. Graduate students, postdoctoral fellows, medical, dental, pharmacy, and nursing students and other health professionals are encouraged to enroll. The course textbook, Principles and Practice of Clinical Research, Fourth Edition (2018) is available for purchase from several online book retailers and at the NIH Building 10 FAES bookstore. For questions, contact the course coordinator at ippcr2@mail.nih.gov.
---
FIBROUS DYSPLASIA MCCUNE-ALBRIGHT SYNDROME: CELEBRATING 25 YEARS OF NIDCR RESEARCH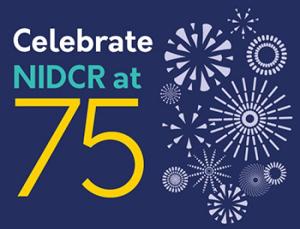 Monday, September 11; 9:00 a.m.–12:30 p.m. ET
Lipsett Amphitheater, Building 10
NIDCR will host a symposium on Monday, September 11, to celebrate the institute's 25 years of progress to understand and treat fibrous dysplasia/McCune-Albright syndrome (FD/MAS), a rare disorder that affects the skeleton, skin, and endocrine system. Among the speakers will be Dr. Brian Kobilka, who received the 2012 Nobel Prize in Chemistry for his work on G-protein-coupled receptors.
The symposium will take place from 9:00 a.m. to 12:30 p.m. in Lipsett Amphitheater in Building 10 and will be followed immediately by a reception and historical poster session on the FAES terrace, Building 10, from 12:30 p.m. to 3:00 p.m. Leading scientists and clinicians in the field will trace the progress of NIH FD/MAS research from the 1990s to the present and will offer updates on ongoing basic, translational, and clinical studies. Attendees will also hear from patients and patient advocates.
This symposium is part of NIDCR's yearlong slate of anniversary-related events. For more information, including a detailed agenda and a videocast link, please visit the event webpage. For a full list of anniversary activities, please visit NIDCR's 75th anniversary webpage.
---
NIH CLINICAL RESEARCH CURRICULUM CERTIFICATE (CRCC) PROGRAM
Earn a formal certificate from the NIH Office of Clinical Research, Office of the Director, by completing a clinical research curriculum: https://ocreco.od.nih.gov/crcc.html. The Clinical Research Curriculum Certificate (CRCC) program was developed for individuals engaged or interested in clinical or translational research. For questions, please email crcc@mail.nih.gov(email).
---
FRONTIERS IN BASIC IMMUNOLOGY SYMPOSIUM, NIH CAMPUS (NCI-CCR)
The Center for Cancer Research at the National Cancer Institute is hosting a two-day international symposium. The program includes recent advances in the field and should be an exciting forum for discussion and debate on the current understanding of basic immunological mechanisms. The event is free.
---
2023 HINTS DATA USERS CONFERENCE – CELEBRATING 20 YEARS OF HINTS
The 2023 HINTS Data Users Conference, sponsored by NCI, will provide an opportunity for Health Information National Trends Survey (HINTS) data users to share their research, network with other investigators doing similar work, and learn more about the HINTS program. Since its launch in 2003, the HINTS program has been tracking changes in the rapidly evolving health communication and information technology landscape, and collecting data about the public's knowledge of, attitudes toward, and use of health-related information. The HINTS survey has been fielded 15 times to date, with the next administration planned for 2024.
---
LARD OF THE FLIES: INVESTIGATING HOW FAT CELLS COMMUNICATE WITH THE BRAIN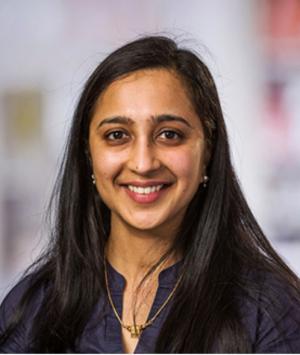 Akhila Rajan, Ph.D., will discuss her research in a 30-minute talk on investigating how fat cells communicate with the brain, followed by a 30-minute live Q&A at the 2023 Judith H. Greenberg Early Career Investigator Lecture. Dr. Rajan is an associate professor at Fred Hutchinson Cancer Center in Seattle, Washington. Her lab uses fruit flies to investigate how fat cells control brain function, including how fat-sensing neural circuits maintain body weight and how high-sugar diets disrupt feeding behavior and response to injury in nerve cells.
The Judith H. Greenberg Early Career Investigator Lecture highlights the achievements of NIGMS' early career grantees. Established in 2016 and originally called the NIGMS Director's Early Career Investigator Lecture, the series was renamed in 2021 to honor NIGMS' former Deputy Director Judith H. Greenberg, Ph.D., who retired​ in 2020 after 45 years of service to NIH.
The lecture is open to everyone in the scientific community. Anyone interested in viewing the event can attend via Zoom. Students and trainees working at the NIH campus are encouraged to attend in person to participate in the Q&A following the lecture. Those viewing the lecture remotely may turn their cameras on and ask their questions live or submit them via the Zoom chat box. Participants requiring sign language interpretation and/or other reasonable accommodations should submit a request using the NIGMS contact form at least 5 days prior to the event.
---
2023-2024 WEDNESDAY AFTERNOON LECTURES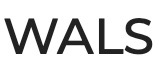 The NIH Director's Wednesday Afternoon Lecture Series (WALS) is the highest-profile lecture program at the NIH. All lectures are in Lipsett Amphitheater (Building 10) and broadcast via NIH Videocast except where noted. Lectures will be archived.
September 13: William E. Paul Lecture: Thymic Mimetic Cells: Tolerogenic Masqueraders; Diane Mathis, Ph.D. (Professor of Microbiology and Immunobiology, Harvard Medical School)
September 20: G. Burroughs Mider Lecture: Prospective Cohort Studies for Environmental Health Research; Dale Sandler, Ph.D. (National Institute of Environmental Health Sciences)
September 27: The Aldehyde Hypothesis; Heran Darwin, Ph.D. (NYU Langone Health, Grossman School of Medicine)
October 4: Type 2 Diabetes Among Asian-Americans: Elevated Prevalence and Novel Risk Factors; Maria Rosario (Happy) Araneta, Ph.D., M.P.H. (UC San Diego)
October 11: Genomic Surveillance and Characterization of Microbial Threats Facilitates Early Detection and Containment of Disease Outbreaks in West Africa; Christian Happi, Ph.D. (Redeemer's University Redemption City, Nigeria)
October 18: The Dark Side of DNA: How the Immune System Senses DNA as a Danger Signal; Zhijian "James" Chen, Ph.D. (University of Texas Southwestern Medical Center)
October 25: The Lives of Bacteria Inside Insects; Nancy Moran, Ph.D. (University of Texas at Austin
November 1: Sleuthing the Microbiome Reveals Undercover Agents of Oncogenesis; Cynthia L Sears, M.D. (Johns Hopkins University School of Medicine)
---
September 2023 Clinical Center Grand Rounds
The NIH Clinical Center Grand Rounds, which is a weekly CME activity, aims to offer its audience a wide variety of topics from a diverse group of speakers to not only help them remain current on the latest advances in medicine, but to also assist them as they continue to grow professionally. All physicians, clinicians, biomedical researchers, nurses, and all other healthcare professionals within and outside the NIH community are welcomed to attend.
September 13: The COVID-19 Pandemic: Looking Back and Looking Forward; David Henderson, MD (NIH Clinical Center)
September 20: Great Minds Don't Always Think Alike: Simulation's Role In Building Team Cognition; Mary Fey PhD, RN, CHSE-A, ANEF, FAAN (Harvard Center for Medical Simulation)
September 27: Manipulating Anti-Tumor Immunity Compartmentalization To Improve Recurrence Free Survival In Head And Neck Cancer; Clint Allen, MD (NCI-CCR)
This page was last updated on Thursday, September 7, 2023