The Training Page
Summertime, and the Interns Aren't Taking It Easy
Every summer NIH labs get a breath of fresh air, vigor, and youthful enthusiasm as summer students from across the country get hands-on experience working alongside intramural researchers. It's a mutually beneficial endeavor: The budding young scientists get exposed to the discovery process, and their graduate student or postdoc supervisors gain mentoring experience.
As an example, the National Institute of Neurological Diseases and Stroke (NINDS) hosted 71 students in summer 2019, 6 of whom were high school students. Here's the story of three of the NINDS summer interns.
In Alan Koretsky's lab, Rebeca Amaya Escobar, a student in NIH's Community College Summer Enrichment Program, worked with postdoc Patrick Wright. They used magnetic-resonance imaging to detect altered brain connectivity after changes in whisker activity of mice (Mus musculus). Escobar was born in El Salvador and moved to Gaithersburg, Maryland, at age 9. When she was a student at Montgomery College (Rockville, Maryland), she developed an interest in medicine and science. She decided to try a summer at NIH to gain research experience and see if she has what it takes to pursue an M.D.–Ph.D. in pediatric neurology. "This is my first time doing research," she said. "It's turned on a green light for me to look for more opportunities to do research at school or here again next summer."
Other students, such as Brianna DiSanza and Deionna Vigil, started as undergraduate summer students a few years ago and came back to NIH to continue their research as postbacs.
DiSanza worked with postdoc Tara Doucet-O'Hare, in Avindra Nath's lab, on cancer-related human endogenous retroviruses. "I was lucky to be put with an amazing lab, and the first summer I learned so much more than expected," DiSanza said. Becoming "valuable to the lab is a feeling I didn't think I'd get to experience." DiSanza was homeschooled on her family farm in rural Virginia before graduating from Germanna Community College (Locust Grove, Virginia) at age 18 and finishing her B.S. in human biology at the University of Virginia (Charlottesville, Virginia) two years later. Although she planned to return home to a life of agriculture, her parents encouraged her to expand her horizons. After spending two years as a postbac at NIH, she's now confident enough to pursue a Ph.D. in biomedical research.
Vigil, a Native American from the Nanbé Owingeh (also known as Nambe Pueblo) tribe in northern New Mexico, is working in Barbara Karp's lab, exploring ways to make NIH intramural clinical studies more accessible for Native Americans. NIH-funded clinical trials are approved by institutional review boards (IRBs) run by the NIH, but tribal IRBs must also review studies conducted within their tribal nations.
Vigil grew up speaking a mix of Spanish, English, and Tewa, the language of Nambé Pueblo, and was able to afford her undergraduate education at Fort Lewis College (Durango, Colorado) because qualified Native Americans can attend tuition free. As an undergrad, she met NINDS summer-research-program coordinator Rita Devine at a national conference for the Society for Advancement of Chicanos/Hispanics and Native Americans in Science. The encouragement and support of people she met at the conference as well as NINDS staff such as Devine and Angel de la Cruz Landrau (NINDS's Summer, Diversity, and Postbac Program Coordinator) gave her the confidence to come to NIH to do research. Next, she plans to pursue a Ph.D. in health policy and bioethics or medical anthropology.
Some current NINDS investigators—Senior Investigator Daniel Reich and Stadtman Investigator Ariel Levine—got their starts as summer students at NIH. Reich did his summer research fellowship in NINDS in 1990.
"I worked with Gigi Storz [in the National Institute of Child Health and Human Development] in the summer of 1997," said Levine. "When I started my lab at NIH, Gigi even brought over my old lab notebook!"
---
For information about the NIH-wide summer-internship programs, coordinated by the Office of Intramural Training and Education (OITE), go to OITE's "Summer Internship Program in Biomedical Research" webpage at https://www.training.nih.gov/programs/sip.
---
Summer-Internship Programs at NIH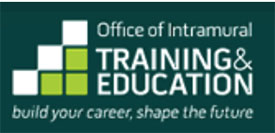 The Office of Intramural Training and Education (OITE) works with individual institutes to coordinate the summer-internship programs. The application process begins in mid-November, when thousands of high school, college, graduate school, and professional school students apply to either the regular Summer Internship Program or to specialized programs designed for people in groups that are historically under-represented in science, technology, engineering, and math fields.
These specialized programs include High School Scientific Training and Enrichment Program (HiSTEP) and HiSTEP 2.0 for local high-school students from under-resourced schools; the Community College Summer Enrichment Program (CCSEP); and the College Summer Opportunities to Advance Research (C-SOAR) program for college students from diverse backgrounds who—due to adversity or lack of opportunity at their primary educational institution—have not yet had the opportunity to participate in research.
OITE offers an extra layer of support for students from under-represented groups: extra meetings with the students and extensive training for their mentors. "We offer strong mentor training, helping [the mentors] to understand students' backgrounds and how to set expectations," said Yewon Cheon, director of Postbac and Summer Research Programs at OITE.
This year, 7,000 students applied for NIH's summer-research programs. Of the 1,250 who were accepted, about 200 were high-school students. When the students arrive at NIH, they are integrated into labs, and each is paired with a researcher, usually a postdoc or graduate student, who will usher them through the scientific process.
Without a doubt, experiencing research at NIH influences the careers of many who have had this opportunity. According to Cheon, 95% of the summer students report having a positive experience at NIH.
Time will tell how many more scientists will describe training at NIH among their own transformative career moments.
For more information, visit OITE's "Summer Internship Program in Biomedical Research" webpage at https://www.training.nih.gov/programs/sip.
This page was last updated on Thursday, March 31, 2022