From Hela Cells to Nanotechnology
NINR Celebrates 15th Anniversary of Its Summer Genetics Institute
The program begins simply enough—"What Is a Gene?"—but by the end of the intensive month-long training, participants in the National Institute of Nursing Research's (NINR) Summer Genetics Institute (SGI) have covered a genome's worth of molecular genetics material, including the many ethical, legal, clinical, and social issues that attend the advent of personalized medicine in the post-Human Genome era. NINR sponsors the tuition-free SGI, which is administered by the Foundation for Advanced Education in the Sciences, to provide nursing graduate students, faculty, and clinicians with a foundation in molecular genetics appropriate for use in research and clinical practice.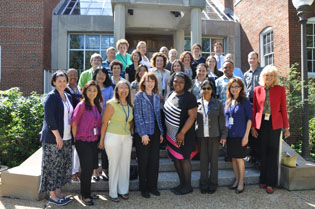 "SGI takes participants on a journey of discovery from HeLa cells to nanotechnology," explained NINR Director Patricia A. Grady. "They explore the genetic basis for diseases both common, such as cancer and diabetes, and rare, such as fragile X syndrome (the most common cause of inherited mental retardation). They learn how to take a genetic history and how to counsel a patient about findings from a genetic test. But most importantly, they learn how to add pertinent genetic and genomic questions to their current research ideas."
Participants also learn how to test their new genetic and genomic hypotheses. The course features lectures from world-class genetics and genomics experts and then immerses students in the lab for days of hands-on training in the latest ways to extract data from DNA, RNA, and mitochondria. Two-dimensional gel electrophoresis, mass spectrometry, polymerase chain reaction, and microarrays for characterizing global gene expression or analyzing chromosomal alterations are just some of the techniques they learn.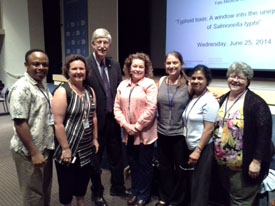 "The genetic and genomic knowledge base has grown so rapidly since the course first launched in 2000," explains NINR Scientific Director Ann Cashion, who is an SGI alum. "We now send primers out before the course starts to ensure our SGI students arrive already familiar with the basics, so they can really internalize what they learn here and operationalize it once they get back to their own labs, clinics, and research programs."
Participants are chosen based in part on their current research expertise: whether it indicates they will be ready to hit the ground running when they arrive, and who will most likely put what they've learned to immediate use when they return home.
The latest cohort of 25 joins more than 300 alumni who are making a difference in communities across the country—building programs of nursing research in genetics; disseminating the results of genetics-related research in peer-reviewed scientific publications and at scientific conferences; and integrating genetics content in nursing school curricula and practice.
As one student put it, "I learned another language and am leaving with a new vocabulary and understanding I can use in my research."
Visit www.ninr.nih.gov/sgi to learn more about this outstanding research training opportunity and to apply for a spot at SGI 2015 (application period will open mid-November 2014).
---
NINR SGI ALUMNI: WHERE ARE THEY NOW?
Christopher C. Imes, Ph.D., R.N.
SGI Class of 2009
Then: Doctoral student, University of Washington (Seattle)
Now: Assistant professor, University of Pittsburgh School of Nursing (Pittsburgh)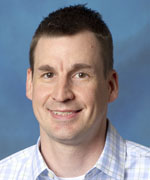 Although Christopher C. Imes is a fairly recent graduate of NINR's SGI (class of 2009), he has wasted no time in putting his training to good use, joining the International Society of Nurses in Genetics (ISONG) and pursuing postdoctoral training with a genetics focus at the University of Pittsburgh School of Nursing (UPitt SON). At the 25th ISONG conference in October 2013, Imes presented his work on variants in leptin, leptin receptors, and ghrelin genes and how these variants were associated with protein concentrations and body mass index in weight cyclers (people who undergo repeated losses and regains in body weight). He joined the UPitt SON faculty as an assistant professor in September 2014. Imes also has a strong interest in the comorbidities associated with the global obesity epidemic, how a family history of cardiovascular disease (CVD) influences perceived CVD risk and health-promoting behaviors, and how an individual's genes influence the response to treatment or intervention. He credits the SGI with broadening his appreciation of the role of genetic information whether counseling a patient, conducting research, or developing a public-health intervention.
---
Monica R. McLemore, Ph.D., M.P.H., R.N.
SGI Class of 2003
Then: Doctoral student, University of California at San Francisco (UCSF) School of Nursing
Now: Assistant professor, UCSF School of Nursing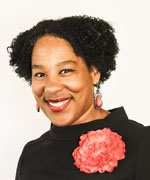 Monica R. McLemore was a doctoral student at the University of California, San Francisco (UCSF), when she participated in SGI. The experience added a new focus to her research interests in testing interventions that support women, eliminating health disparities, and understanding the impact of nursing on the quality of health care provided to women and childbearing families.
"I realized [that] characterizing molecular and qualitative processes had clinical implications that were closely aligned to all of my research goals," she explained. McLemore immediately implemented her training, producing a landmark paper in 2005 that examined the potential role of the MUC16 gene in detecting and preventing ovarian cancer. She has since produced an influential body of work on the genetic factors associated with tumor markers of ovarian cancer. In addition to her role as assistant professor at the UCSF School of Nursing, McLemore is a research scientist at the Advancing New Standards in Reproductive Health research group at the UCSF's Bixby Center for Global Reproductive Health and was recently inducted into the Sigma Theta Tau Leadership Hall of Fame.
---
Shu-Fen Wung, Ph.D., R.N., A.C.N.P., F.A.A.N.
SGI Class of 2002
Then: Associate professor, College of Nursing at University of Arizona (Tucson, Ariz.)
Now: Associate professor, College of Nursing at University of Arizona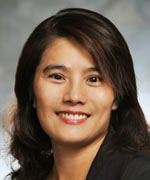 When Shu-Fen Wung participated in the SGI, the course spanned the entire summer rather than a month. She considered it a unique postdoctoral fellowship opportunity to learn genetics, a field in relative infancy at the time. Her initial interest was to learn about the potential genetic factors involved in cardiovascular diseases. It has since evolved into her current research focus on the role genomics plays in managing multifactorial genetic conditions such as acute coronary syndrome and cardiac arrhythmias. Her goal is "to develop sensitive and reliable methods to enhance early diagnosis and management of patients with cardiac conditions such as myocardial ischemia and arrhythmias, including patients with acute coronary syndromes and heart failure."
She credits the SGI with giving her not only new skills and knowledge, but also an edge in the highly competitive world of cardiovascular research. Now an expert on cardiovascular genomics, Wung, an associate professor in the Biobehavioral Health Science Division of the College of Nursing at the University of Arizona, is a recipient of the Sigma Theta Tau International Excellence in Research Award and a former co-chair of the American Academy of Nursing Genetics Expert Panel, where she provided leadership on public policy issues related to genetic health.
---
Ann Cashion, Ph.D., R.N., F.A.A.N.
SGI Class of 2000
Then: Professor of nursing, University of Tennessee Health Science Center (Memphis, Tenn.)
Now: Scientific Director, NINR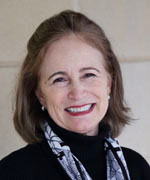 NINR's Scientific Director Ann Cashion participated in the inaugural class of SGI, which she credits with changing the trajectory of her career. "I came here in 2000 and was just in awe," she said. "Now, 15 years later, it's where I work. I wouldn't be here now if I had not had that positive experience all those years ago."
Cashion was a newly minted professor of nursing at the University of Tennessee Health Science Center in Memphis, Tennessee (UTHSC) when she arrived in Bethesda for the SGI, curious to learn how genetics might influence rejection of donated organs. She spent the next decade plus building her genetics research lab at UTHSC, most recently combining emerging technologies and behavioral questionnaires to investigate the roles of genes and environmental factors in patients who gained unhealthy weight after kidney transplants.
Today, as NINR's scientific director, Cashion oversees research conducted by nurse scientists at the NIH campus in Bethesda, Maryland. The research involves the study of biological and behavioral data such as measures of genomics, depression, past traumatic events, physical activity, and diet.
"As nurses, we are acutely aware of the environmental and clinical factors that affect our patients. In the past couple decades, [these have] broadened to include genetic influences and how these may vary across the genome to influence both interventions and outcomes," she said. "Combining genetics with other aspects of nursing science is not just a trend, but is something that will permeate everything we do."
This page was last updated on Tuesday, April 26, 2022