Basketball, An Unwavering Will to Fight, and the Joy Of Life – Mia's Story
At the age of one, Mia started to experience 105-degree fevers for weeks with no explanation. Soon after, she began to develop rashes, eye inflammation, recurrent and persistent nasal polyps, joint/tendon inflammation, bone pain, blood clots, Gastrointestinal (GI) issues and many other symptoms that prompted biopsies and tests. Mia was diagnosed with Behcets vasculitis, Eosinophilic GI Disease, Long QT, Hashimoto's Disease, elevated PTH, asthma, inflammatory colitis, osteopenia, and a host of other ailments through the years.
Mia's problems persisted and intensified as she got older. One of her specialists knew there had to be something "bigger" going on and referred Mia to the Undiagnosed Diseases Program (UDP) at the National Institutes of Health (NIH). The UDP reviewed Mia's medical records and recommended she see Dr. Dan Kastner at the NIH's Division of Intramural Research in the National Human Genome Research Institute (NHGRI). Dr. Kastner is one of the world's leading physicians in the area of conducting laboratory and clinical research to translate genome research into a greater understanding of human genetic disease. Utilizing his expertise and past research he was able to provide the diagnosis of Mia's condition – a genetic mutation in the IKBKB gene resulting in a hyperactivation of the pathway.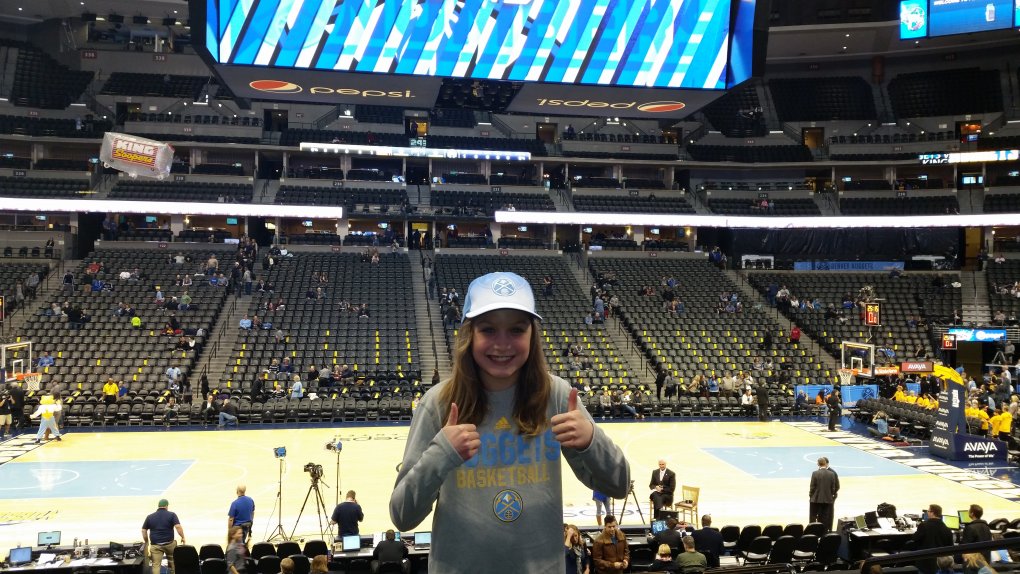 When Mia's parents were told that Dr. Kastner wanted to see her they had their first glimmer of hope that a diagnosis and treatment plan could be found. As Mia's mom recalled, "We were nervous but excited to have access to such an amazing team of doctors and research minds. We kept being told that something bigger must be going on inside Mia after all the rare diagnoses were coming back in one little child. The NIH has provided the 'answer' for us after sequencing Mia's genome and finding this novel, de novo mutation."
In the summer of 2012 Mia and her family made their first trip to the NIH to see Dr. Kastner and his team. After a battery of tests, the IKBKB mutation was detected and a treatment plan was developed and put in place. Since 2012, Mia and her family have come to the NIH every six months. They stay at The Children's Inn at NIH, a family-focused facility that provides a respite for patients and family members as they undergo the rigors of testing and treatments for rare diseases. The Children's Inn is a place for kids be kids; an oasis in the middle of one of the foremost research facilities in the world.
Mia is an amazing girl who loves basketball. Her dream is to play in the WNBA and she is not letting her disease stop her from reaching that goal. "I used to think I was tough, until I met Mia. She is without a doubt the toughest person I know. Mia looks up to me, but little does she know that she is my hero. I never thought I'd look up to a 4'11" kid, but I do. I never thought a little girl would teach me what courage is, but she does," says Nick Graham, Mia's basketball coach, in his blog.
Mia's mother was kind enough to speak about The Inn and how it has helped Mia fight IKBKB and continue to be just another girl who loves playing basketball.
Q: What are Mia's favorite parts about staying at The Inn?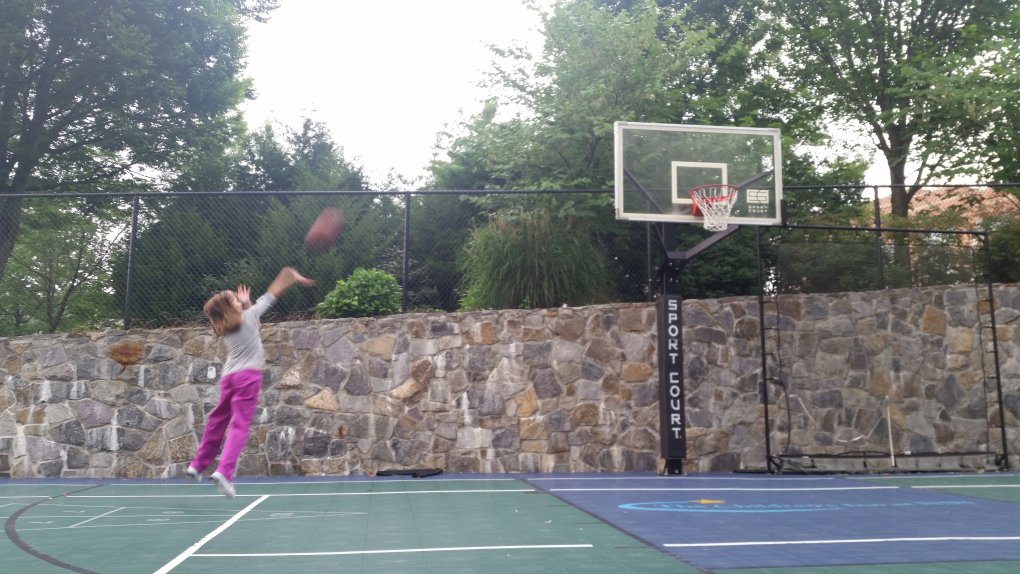 A: Mia's favorite part of the Inn is definitely, without a doubt, the basketball court (you have a picture from her very first visit on the basketball court)!
Q: What do your family members like best about The Inn?
A: Mia's sister loves all the activities and how she is made to feel so special there too. Chronic illness is so hard on the siblings and Mia's sister is an amazing blessing to all of us. She has sat in the waiting room through 19 surgeries, given blood at the NIH for Mia, sat through countless specialist appointments and prayed for her sister to be ok through some very scary times, all while never complaining.
I personally love meeting all the new families and feeling like we 'fit' in. It is often so hard for people around us to know how serious Mia's health problems are because a lot of the damage occurs on the inside, and Mia has such an amazing attitude and is always smiling. So it is nice to come to the Inn and have other families that understand how it feels to fear for your child's future and to just want to live for each day. Many of us don't know what our child's future holds and that is very scary. Mia's dream has always been to play in the WNBA and although she is an amazing little ball handler and has a great shot, I know realistically that unless all these serious medications start working, she will not be able to attain that dream with all the bone pain and fatigue. At her last visit to the NIH in July, she had Dr. Kastner sign her basketball. She has now retired that ball and says it is complete now that her 'hero' signed it. She knows what a gift the NIH is to her journey.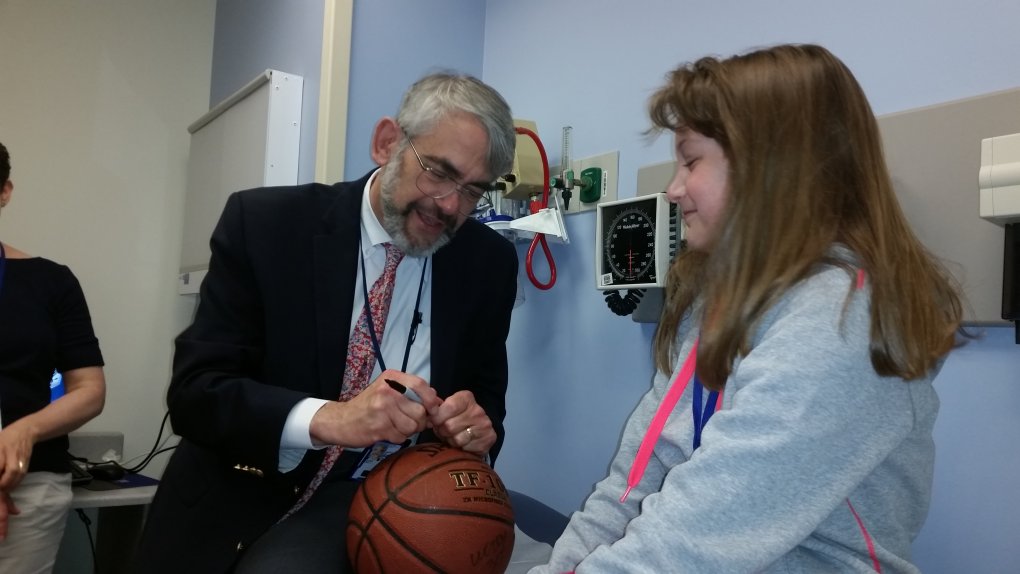 Q: What is your life back home in Denver like?
A: Mia loves basketball. She eats, sleeps and breathes it. She is to the point now that her bone pain is very intense, so she currently can't keep up on a competitive team but she plays as much as she can and spends countless hours in the gym working on ball skills. The boys in the gym often see her shooting around and ask her to play pick up (even the high school boys!). She says if she can't play as she gets older, then she will coach.
---
Tags:
Children's Inn
,
Undiagnosed Diseases Program
,
fever
,
rash
,
eye inflammation
,
nasal polyps
,
joints
,
bone pain
,
blood clots
,
gastrointestinal
,
Behcets vasculitis
,
Eosinophilic GI Disease
,
Long QT
,
Hashimoto's Disease
,
PTH
,
asthma
,
colitis
,
osteopenia
,
inflammation
Related Blog Posts
This page was last updated on Wednesday, July 5, 2023